Are you looking for a fast, ultra-secure, and easy-to-use VPN service in order to secure your
online privacy?
Here is the best option for you, the one that will allow you to enjoy unlimited traffic and
bandwidth!
Planet Free VPN: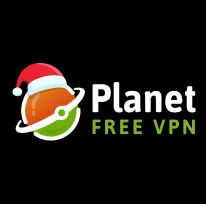 unblock access to websites. No matter where you are, you'll be able to
access your favorite services, media, and games quickly and safely!
Get the PLANET FREE VPN Chrome extension and ensure your freedom. The Internet
connection will be completely protected and you will have access to the resources that you
need. You will be able to assign yourself a new IP address by using our servers. If you wish to
remain anonymous, you may do so. By using the PLANET extension, you will be protected
against fraud and hackers. Your location is hidden and your personal information is protected
by it.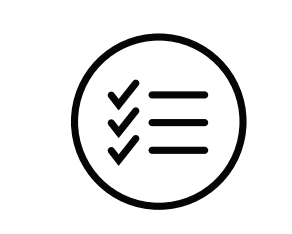 Our main features are:
✔ 2500+ servers all over the world
✔ High-speed server network
✔ Block ads, trackers, malware
✔ Spoof location, time and browser language
✔ Bypass & auto-protect websites custom list
✔ User-Agent Switcher
✔ Strict No Logs policy
✔ 24/7 customer service
✔Windows, MAC, iOS, Android apps + we are available on smart TVs, routers and Linux
PLANET is a free VPN browser extension that is simple to use. Nevertheless, it solves all
Internet connection problems. Despite all obstacles, it succeeds. Under safe IP-protection,
access to blocked or restricted content is possible. Get safe access to the Web from any
location.
More Information about the PLANET VPN Advantages:
✦ Unblock Websites and Applications
Access restricted resources without being blocked. Neither government censorship nor geobased limitations are an issue for PLANET VPN. Using these free Chrome VPN extensions, you
can bypass any bans. Your favorite social media and other web resources are at your
fingertips.
✦ Traffic and bandwidth are unlimited.
With the free VPN for Chrome, you don't have to worry about bandwidth or traffic. The flow
of traffic is unrestricted. PLANET VPN mediator lets you watch your favorite video content,
listen to music in high definition, and play games.
✦ Anonymity and Privacy Protection
Hide your online activities with the secure PLANET VPN connection. Ensure that your Chrome
browser is secure to prevent any tracking attempts. Use the Chrome extension instead of
Incognito browsers. Changing several apps at once is pointless.
✦ One-click Setup
There is no need to mess around with the settings. Free unlimited VPN Proxy service with one
click. PLANET VPN configures the best options for you automatically. Change them at any
time manually if you wish.
✦ Secure Web Access in Hotspots
With a free unlimited VPN proxy, you can protect your device and activities. Connecting to
the Internet in public places can put you at risk. Using the Chrome extension, you will be able
to secure all your sensitive information. Safely lock passwords, personal information, and any
other information.
✦ Accelerated Speed of Surfing
More than 2500 proxy servers in 42 countries are at your service. PLANET VPN connects you
automatically to the nearest one. The secured channel is robust and ensures high-speed
surfing. The extension blocks the pop-ups and ads on webpages too. This Chrome extension
makes the pages lighter! Load the information faster and get rid of annoying banners.
✦ High-class Encryption
All your Internet traffic stays encrypted. Select an encryption protocol from many supported
by the service. Note the Smart PLANET VPN encryption protocol too. It is the custom
military-level option developed by our specialists. With your unlimited free VPN, conceal
your actions and exclude any trackers.
✦ No Activity Logs
Don't be concerned if the service collects or stores your data. Your visits and download
history, location data, and IP addresses stay secret. The free VPN access via PLANET VPN
ensures your anonymity and hides all your actions. They are invisible to everyone, including
us!
✦ Cross-Platform Solution
The PlANET is available in many forms besides the Chrome browser extension. The service
allows up to ten simultaneous connections from different devices under one account.
Connect to the Web freely from your laptop and smartphone. On the smart TV, bypass the
geographical restrictions. Ensure yourself full access to all the content you need.
There are many technical criteria that must be met by the best free Chrome VPN extension in
order to satisfy the user's needs. As far as the primary demands are concerned, they have not
changed. Whatever you want, whenever you want, you can browse safely with PLANET.
Add the PLANET extension to your Chrome browser, and the service does the rest itself. Now
you can connect to the Internet via the dedicated proxy servers. Make it fast and mask your
location, queries, and surfing routes. Let yourself stay protected in any area, even in the
public airport WiFi hotspot!
The Privacy Policy Notes
Your privacy and safety are the primary values of our company. PLANET does not collect or
store your data. You can ensure it by checking the No Log policy – all the details are there for
your information. If we get access to your data in the service delivery process, we don't share
it with any third-party. We are also firmly against putting ads into our application