From Silicon Valley to New York, corporate America is leading the charge as meal habits are changing, with higher demand for vegan meals.

PlantX Reported a Monthly Gross Revenue of $942,000 in January 2023 

Companies like Whole Foods Market, PlantX and Target demonstrate innovative approaches to meeting the demand.

Buying vegan and investing in vegan are rising trends as a combination of health and environmental awareness drives the market.
Plant based food has become a point of convergence for informed advocates like Bill Gates, your cardiologist, and practically anyone serious about climate change. Corporate America is early to embrace the trend. According to Newstrail, team members at a growing number of corporations like Tesla, Apple and Netflix are able to join the vegan revolution thanks to the availability of PlantX subsidiary products as part of work meals and snacks.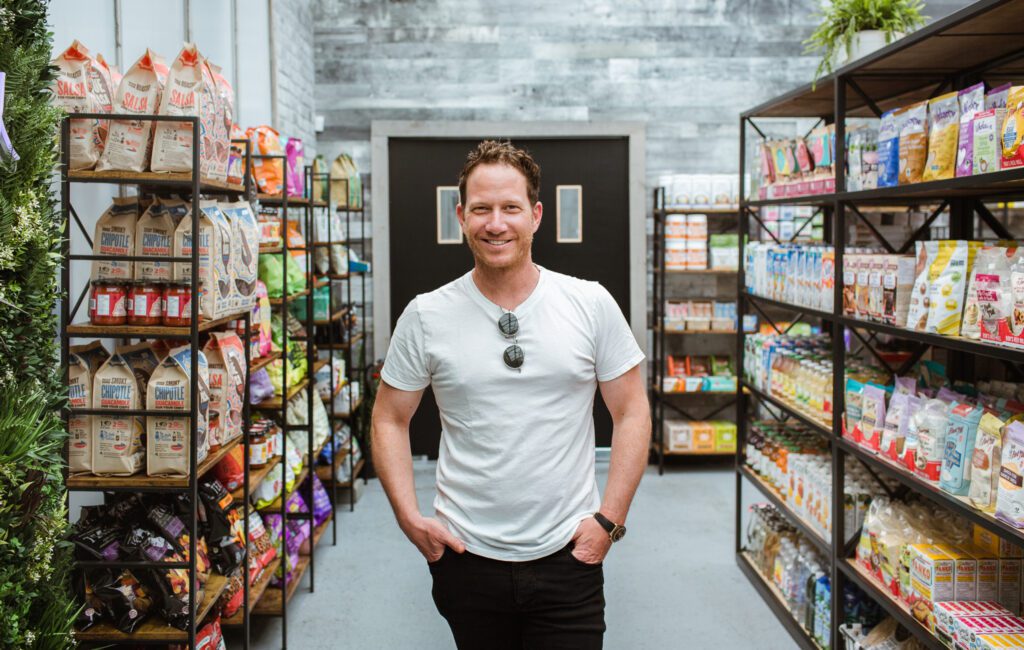 Image credit: Sean Dollinger, PlantX
But why do people go vegan or experiment with vegan food? The reasons are plenty, with a great deal of upside potential in a resistant but growing market. For example, in a country where heart attacks remain the leading cause of death, it is easy to understand the obsession of so many cardiologists who suggest a vegan lifestyle. The ACC makes on secret of this. According to the Journal of the American College of Cardiology, "reducing animal product intake and following a primarily plant-based diet can decrease your risk of heart disease". The BBC asserts that there are clear benefits for climate change in the adoption of veganism and vegetarianism. 
Recently, Bill Gates said on Reddit: "I think eventually these products will be very good even though their share is small today." Considering that Gates is the largest owner of farmland in the U.S. this may well be a subtle sign of things to come. 
Analysts suggest plant-based food is a high-growth market
A growing body of expert guidance suggests that plant-based food is a high-growth market: Already in 2020, at the outset of the plant-based food trend, the famous Jim Cramer of CNBC told investors to "get on the bus". He explained that these trends start small and do not begin with a billion dollars. Cramer is known for his investment tips and becoming quite animated about potential high-growth investment opportunities and new trends.
With 6% of the U.S. population claiming to be fully vegan / vegetarian, this trend is growing steadily. Now, Bloomberg intelligence believes the plant based market will reach $162Billion – which is larger than the projected EV market through 2027.  
When existing car brands were reluctant to produce EV's, it was Tesla, a startup brand that took the largest market share. Indeed Tesla has reached a "cult brand" status. With plant based food however, some notable retailers are on board, although their onboarding of new brands can be somewhat restrictive to innovation. This is an area where PlantX aims to disrupt the industry: by creating a supply chain that innovative food brands can use to connect with consumers.
What is PlantX?
PlantX is an ecommerce / technology platform focused on creating accessibility to plant-based products for people throughout North America. It is a highly versatile publicly traded company which recently announced their IPO. It can be found under the following stock tickers: $VEGA (CSE), $PLTXF (OTC) and  $WNT1 (frankfurt)
According to co-founder Sean Dollinger: "As a platform, we are able to bring together well known brands, up and coming brands, startups and everything in between.  As the largest platform in the vegan space, we are not seen as a competitor, but rather a helpful way for brands to gain exposure and awareness". 
Commenting on one of the worlds' most loyal fast-growing vegan communities, Dollinger explained that: "We have a very loyal vegan following, and can put these brands in front of the right people, in a matter of seconds. PlantX is not only an online grocery store, we have a marketing vertical, where we help brands get in front of a vegan and plant-based audience through banners, email campaigns, social media content creation and so forth". 
The PlantX strategy and unique market position:
PlantX follows a similar model to successful ecommerce platforms like zappos, chewy, sephora – essentially an online shop focused on selling products for a specific industry (in our case vegan/plant-based products). The co-founder, Sean Dollinger, started his ecommerce career with Ryan Cohen who then went on to build Chewy.com. Before Chewy, they had 3 ecommerce platforms together that followed the same strategy, which is essentially a platform centered around a specific category/niche. 
Dolinger and Cohen were 50/50 partners in three .coms, where together they formed this strategy that has now been proven over and over again with both of their respective recent ventures Chewy.com & Namaste Technologies impressing the public markets.
After Dollinger built his latest startup to a $1Billion valuation in just 2 years, he decided to let investors in on the action with the PlantX IPO. 
Leading the plant-based food revolution  
A closer look reveals that PlantX has a multi-prong strategy to target various market segments in a number of ways:
Although PlantX is quite active in the social / digital sphere, the reason it is capable of leading a plant-based food revolution stems from its hybrid approach in leveraging multiple channels. It has a strong physical presence in the heart of corporate America thanks to a growing number of corporations that are now providing PlantX produce as part of their staff meals and snacks. 

It has also opened the largest vegan grocery store in Uptown Chicago.

Retail vertical and customer education: Not only are these vegan grocery stores (more like bodega's), but they also host weekly events where brands can sample their products and educate customers. 

PlantX (similar to the Trader Joes model), has its own brands  – where they have better margins. These brands include 

https://littlewest.com/

and

https://portfoliocoffee.ca/

as well as

https://xmeals.ca/
Considering this broad appeal to meet the market opportunity, PlantX has positioned itself at the forefront of the trend – and following its IPO, it aims to give investors access to a share of the action.
Final Take: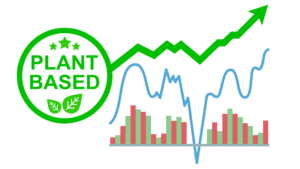 It remains to be seen to what extent CVS, Walmart and established retailers might miss out on innovative plant based products and how far this will enable PlantX to go in capturing market share. PlantX is most likely counting on the fact that North American consumers are fiercely loyal followers of "cult brands" – and given the importance of health and the environment, a loyal following is bound to increase exponentially from current promising levels. PlantX is growing fast and is crossing into the $1M/month revenue club – but with a bit more market penetration, that can become $1M per day at the rate the trend is growing. That is precisely why some analysts have placed it on their best IPO stock list for 2023. 
The extent to which green reset agendas will succeed in America also remains to be seen, nevertheless, three facts remain: Heart problems remain the number one cause of death in America, beef prices have soared to unsustainable levels – and more people than ever are aware of both environmental and health reasons for to adopt plant based diets. It is therefore foreseeable that at some point, initial resistance to the plant based food trend may crumble out of necessity for many, at which point those who establish a foothold in the market today, could be poised for substantial growth.