Jason and Peter are bringing to the blockchain market, the Portion auction house for luxury goods and rare collectibles. Built on Ethereum and IPFS, Portion offers a transparent, scalable solution with all transactions facilitated by cryptocurrency.
1) Please tell us your names and briefly about the 2 co-founders of Portion.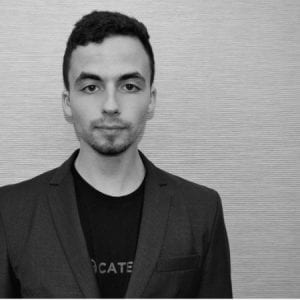 Jason: My name is Jason Rosenstein, early Bitcoin adopter & blockchain evangelist. Over 18 months ago I finalized an early prototype to verify the authenticity and track the provenance of physical goods. To me, it was very exciting to work on one of the first applications that successfully blending the physical and digital worlds. I met Peter Engleman at an entrepreneurial competition at NYU several months later. He was finalizing his MBA and brought business development skills and expertise to table. We became semi-finalists in the competition and continued to develop the company together.
2) What is Portion?
Jason: Portion has democratized the auction house utilizing Ethereum & IPFS. By eliminating 3rd parties & bloated fees Portion empowers creators & collectors in the art & collectible industry.
3) Tell us more about your experience in blockchain development and how it will help the Portion project.
Jason: I first began mining Bitcoin in 2011. I've developed prototypes on the blockchain that range from encrypted messaging applications to internet of things connectivity. As founder, project manager, and developer for blockchain applications I've acquired the necessary skills over the last several years to produce a professional application with user friendly aesthetics and functionality.
4) What is the technology behind Portion?
Jason: Portion has built a series of smart contracts on the Ethereum blockchain. Our unique token standard verifies the authenticity of a particular good and tethers it directly to its physical counterpart via a smart-tag (Port). Through IPFS all the images and provenance documents are stored immutably.
5) What are the Major Features and Services provided by Portion?
Jason: Portion provides a seamless way to exchange asset classes directly from a mobile application. Diversify from cryptocurrency into high value goods as an investment vehicle. The mobile application allows users to store cryptocurrency and blockchain certificates representing real-world goods. Seamlessly create and manage your own auctions when it's time to convert back into cryptocurrency.
6) Could you tell us about your team and customer support?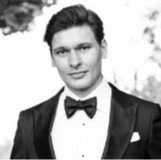 Peter: Portion has a talented team of developers, marketers, and business developers.  Furthermore, Portion's large group of advisors comes with vast experience in following industries: cryptocurrency, blockchain, luxury goods, and auction. Portion is a lean team that has all hands on deck for customer service. All team members are responsible for customer service and community management. After we formally launch, Portion will have an entire team of customer support representatives to help answer any questions.
7) How Safe is Portion, would you like to talk about your legal and security measures?
Peter: As you know, security and the legality of token offerings has been front and center lately, especially in the US. Portion is complying with all governing authorities such as the SEC. It is of the utmost importance to create a safe and transparent token. By complying with all governing bodies and leveraging partners, we believe that the Porti token will set the gold standard moving forwards.
Portion's actual offering is centered around an ethos of security and authenticity. By leveraging our unique token standard, Portion creates blockchain certificates for physical goods. By tethering physical goods to blockchain, Portion creates confidence in the authenticity and drives a better user experience. Further, to ensure Portion creates the most accurate representations of goods, we are partnering with creators, including artists and brands.
8) Do you have more information for our readers?
Peter: Token offerings and blockchain is inherently exciting. But, I am most excited by the value that Portion brings to the creators and collectors. Portion gives artists and creators new means of expressing themselves and reaching their audience. Furthermore, we cut out a lot of the intermediaries and bloated fees seen in the traditional art and collectibles industry, especially auction houses. We genuinely are mission drive and have an ambitious goal to make beautiful expressions of creativity more accessible to the masses while also ensuring the creator is taken care of. A glimpse into this model is evidenced by the fact that we minimize seller fees and often times take no fee at all.
For more information, visit the Portion website: http://portion.io/