The Indian Institutes of Technology (IITs) are known to attract some of the brightest minds in India and on the planet, and many of these individuals have gone on to make substantial contributions in a broad array of fields. In this article, we will delve into the journeys of five remarkable IIT alumni, who have not only excelled in their respective fields but have each left an indelible mark on multiple domains. Let's dive in.
1. Prannoy Suraneni: Pioneering Civil Engineering and Research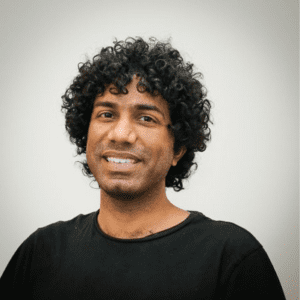 Education and Academic Achievements
Prannoy Suraneni's academic journey is an inspiring testament to his unwavering dedication to civil engineering. He obtained his B. Tech degree from the Indian Institute of Technology Madras in 2008 and pursued further studies, earning an MS from the University of Illinois at Urbana-Champaign in 2011. He culminated his academic endeavors with a Ph.D. from ETH Zurich in 2015. Prannoy's academic quest also included a post-doctoral fellowship in Civil Engineering at Oregon State University, Corvallis, from 2015 to 2017. His academic achievements are a reflection of his passion for civil engineering.
Licenses, Certifications, and Awards
Prannoy Suraneni's dedication to civil engineering is exemplified by his professional certifications, such as Engineer in Training from the National Council of Examiners for Engineering and Surveying. He has garnered recognition through prestigious awards, including the ACI Emerging Member Nomination and ASTM International Emerging Professional Nomination in 2019. His contributions have been acknowledged with accolades like the Research Project of the Year by the Slag Cement Association in 2019, the Concrete Materials Section Best Paper Award from the Transportation Research Board in 2018, and a PCA Fellowship from the Portland Cement Association in 2018. His journey began with the Gold Medal and Pratibha Award from the Andhra Pradesh Government in 2004.
Personal Life
Beyond his outstanding professional career, Prannoy Suraneni enjoys various hobbies, maintaining a well-rounded and balanced personal life.
2. Yashodhan Kanoria: Navigating the Frontiers of Market Design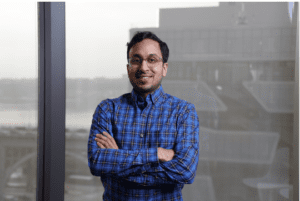 Expertise and Professional Role
Yashodhan Kanoria, an Associate Professor of Business in the Decision, Risk, and Operations division at Columbia Business School, is a distinguished expert in the design of matching marketplaces, market design and supply chain optimization. He has been recognized with a National Science Foundation CAREER Award, the 2023 Sigecom Test of Time award, and an Operations Research Best Paper award at Amazon.
Education
Yashodhan Kanoria holds a Ph.D. in Electrical Engineering from Stanford University (2007-2012) and a B.Tech. in Electrical Engineering from the Indian Institute of Technology, Bombay (2003-2007), where he received the prestigious President's Gold Medal.
Research and Academic Contributions
Dr. Kanoria's research centers on marketplace design and optimization, with a focus on matching markets and online platforms. In teaching, he covers Business Analytics in the MBA core, research-oriented PhD classes on topics like Engineering Online Matching Markets, Statistical Physics, Markets and Algorithms, and offers an elective on Digital Marketplaces.
Personal Life
Yashodhan Kanoria is unmarried. Outside of work he enjoys music including playing the santoor, outdoor activities like skiing and hiking, and has a nice plant collection. His two little nieces are his favorite people.
3. Sai Shruthi Chivukula: Bridging HCI and Human Values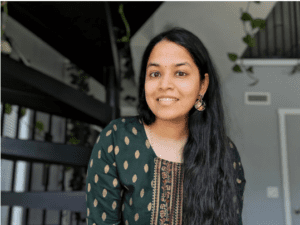 Education and Academic Achievements
Sai Shruthi Chivukula, an Assistant Professor at the School of Information, Pratt Institute in Manhattan, New York, holds a Ph.D. in Technology from Purdue University West Lafayette. Her academic journey was marked by a successful research assistantship under the guidance of Dr. Colin Gray. Prior to her academic career, Sai Shruthi gained valuable industry experience as a professional UX Researcher and Designer, working on commercialized projects at Samsung R&D in India and South Korea.
Professional and Personal Interests
Sai Shruthi's diverse talents extend to Carnatic Classical singing, creative writing, and the creation of "Shruudles," a form of doodles that she describes as the "Fantasy of Expression, Expression of Fantasy." She is known for her ability to innovate and adapt in her designs and research, continuously exploring new methods and topics.
Personal Life
Sai Shruthi's personal life is enriched by her passion for doodling, music, and writing, reflecting her commitment to creativity and innovation.
4. Debanjan Mukherjee: Assistant Professor • Biomedical, Thermo Fluid Sciences
Education and Academic Achievements
Debanjan Mukherjee, currently an Assistant Professor in the Department of Mechanical Engineering at the University of Colorado Boulder, has a distinguished academic background:
Dr. Debanjan Mukherjee's academic journey is marked by significant achievements in mechanical engineering. He earned his Ph.D. from the University of California, Berkeley, in 2013, focusing on "Discrete Particle Simulation Techniques for the Analysis of Colliding and Flowing Particulate Media" under the guidance of Prof. Tarek I. Zohdi. Subsequently, he pursued a Master of Science in Mechanical Engineering at the same institution, completing the program in 2010. During this period, Dr. Mukherjee collaborated with Prof. Alaa. E. Mansour on the exploration of "Computational Design & Modeling of the Dynamics of Floating Ocean Wave Energy Converters." His academic journey began with a Bachelor of Technology in Ocean Engineering from the Indian Institute of Technology, Madras, in 2008. Under the supervision of Prof. P. Krishnankutty, his undergraduate research delved into "CFD Simulations of Wave Resistance on Twin Hull Catamarans." This trajectory showcases Dr. Mukherjee's expertise across diverse areas within mechanical engineering, highlighting his comprehensive and well-rounded academic foundation.
Licenses, Certifications, and Awards
Mukherjee's outstanding contributions have earned him several accolades, including the Best Poster Award at the 5th International Conference on Engineering Frontiers in Pediatric and Congenital Heart Disease (2016), the American Heart Association Post-doctoral Fellowship Award (2015), and the Best Poster Award at the Society of Petroleum Engineers (SPE) International Oil Field Corrosion Conference and Exhibition (2014). Additionally, he has received various other honors, such as the Outstanding Graduate Student Instructor Award, Best Paper Award, and Scholarships during his academic journey.
Personal Life
Beyond his academic achievements, Mukherjee finds fulfilment in his personal life. Married and a proud parent, he adeptly balances the demands of family and academia, embodying the essence of a successful and well-rounded individual.
5. Abhilasha Kumar: Navigating the Cognitive Sciences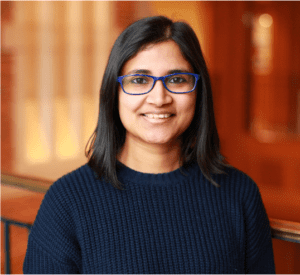 Education and Academic Achievements
Abhilasha Kumar, a Computational Cognitive Scientist and Assistant Professor of Psychology at Bowdoin College has had an impressive academic journey:
She obtained a Ph.D. & M.A. in Psychological & Brain Sciences from Washington University in St. Louis (2021). Kumar's doctoral work, conducted under the guidance of Dave Balota, focused on the intricate aspects of how we learn the meaning of words. Her academic exploration into Psychological & Brain Sciences showcases a deep commitment to understanding the complexities of cognitive processes.
Previously, she obtained an M.A. in Liberal Arts & Young India Fellow from Ashoka University (2016). Transitioning from a technical undergraduate major in mathematics and computing at IIT Delhi (2014), Kumar delved into liberal arts at Ashoka University. This multifaceted educational background laid the foundation for her interdisciplinary approach to cognitive science.
Fellowships and Awards
Kumar's academic prowess is underscored by a series of prestigious fellowships and awards. Notably, she received the Graduate Student Conference Award at the 62nd Annual Meeting of the Psychonomic Society in 2021, a testament to her outstanding contributions to the field, acknowledged on a prominent platform. In 2020, Kumar was honored with the Diverse Intelligences Summer Fellowship from UCLA, sponsored by the Templeton World Charity Foundation, recognizing her dedication to exploring diverse facets of intelligence within the realm of cognitive science. Furthermore, her excellence in supporting instructional activities was acknowledged with the Outstanding Assistant to the Instructor Award at Washington University in St. Louis in 2019. Kumar's academic achievements also include obtaining a Graduate Certificate in Quantitative Data Analysis from Washington University in St. Louis in 2019. Additionally, she showcased her research communication skills by winning and being a finalist in the Three Minute Thesis competition at the McDonnell International Symposium in Beijing in 2018 and 2019, respectively. These accolades collectively highlight Kumar's multifaceted contributions and accomplishments in academia.
Personal Life
While Kumar's professional life revolves around the intricacies of cognitive science, her personal life remains a private but undoubtedly vital aspect. Her dedication to understanding the human mind is likely complemented by a rich personal life.