Instagram's website currently has several major limitations. Instagram on a desktop is rather basic compared to the app. The biggest drawback is that you can't create or read direct messages on the web version; they don't even show up on the interface. It's almost as if the direct message function doesn't work at all. For such a significant feature, it's a little surprising.
There's no need to worry, though. Although the online version of Instagram does not allow you to access your DMs, there are three ways to use Instagram's DM functionality on a desktop computer.
We'll show you a few different methods and walk you through the setup process for each one in this post.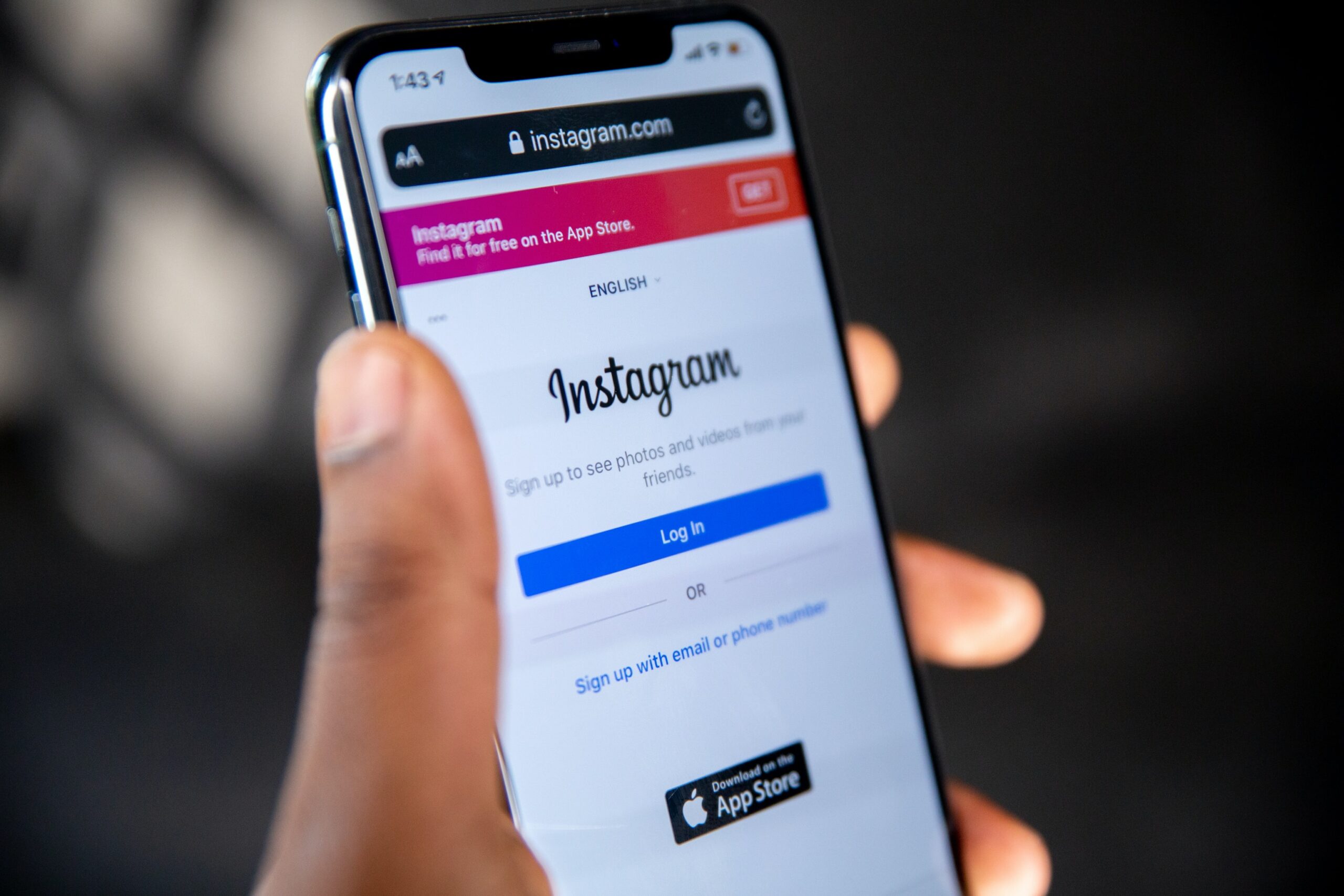 Plan A: Download the Instagram App for Windows 10
Downloading the Instagram app for Windows 10 is an easy way to access your DMs if you have Windows 10. If you're using a PC, the app is a far better option than the website.
With your computer's camera and microphone, you can control your profile, contact your friends, and take photos and videos on the fly.
It's as easy as going to the Microsoft App Store and installing the app. All of the measures are listed below:
1st Step
Click Get and Wait for the app to finish downloading.
2nd Step
From your start menu, launch Instagram. Allow your Instagram contacts to be accessed by the app. Click Sign In at the bottom of the page. It's easy to miss if you don't look closely.
3rd Step
Use your Instagram credentials to log in.
You're now viewing your Instagram feed, which will resemble the mobile app rather than the desktop website.
What's the big difference?
In the Instagram browser, look in the upper right-hand corner. That's it — the paper airplane symbol.
You can view your direct messages by clicking the icon.

Plan B: Use a Smartphone Emulator
Maybe you don't have Windows 10, or maybe you don't want the Instagram app on Windows 10.
Not to worry – if you have a modern device, you can access your Instagram DMs (and other cool Instagram features) on your desktop by simulating a smartphone.
One of the best features of the Android operating system, which almost every non-Apple device, is how simple it is to imitate. In reality, there are a plethora of excellent Android emulators available, both free and paid.
You can download the Instagram app (or most other apps) and run it on your computer as if it were a large smartphone by installing one of these emulators on your computer.
(This is something that many people do for Android games because playing Android games on a 36′′ LCD monitor with a mouse and keyboard is always a lot more enjoyable than trying to fit everything into a 5-inch screen.)
Right now, there are two great Android emulators available, and we'll go over how to set up each one separately.
BlueStacks
The BlueStacks App Player runs on a modified version of the Android operating system optimized for emulation. It's ideal for using Instagram and other similar apps.
Here's how setup quickly and easily:
Download and install the BlueStacks App Player

Create a profile by signing up with your Google account.

Install the Instagram app from the Google Play Store.
When you launch BlueStacks, it displays a window that resembles the screen of any Android tablet. It has the standard Android interface, but you can control it with a mouse or a touchscreen if you have one.
You can then download and use Instagram with ease.
Nox
Nox is geared for serious Android gamers who want to play their favorite games on a large screen, but it can also run Instagram without a hitch. (Some fantastic Android games look incredible on that 6′′ display.) Nox, like BlueStacks, isn't a perfect Android emulator, but it runs apps well.
Install the Nox player.

Set your expectations and defaults in the player.

Install Instagram from the Google Play Store.
NOTE: Nox runs Android Kit Kat.
Bluestacks offers both free and premium support, while Nox only offers a free option. Both display occasional advertisements at the free level; they aren't intrusive or unnecessarily disruptive.
Using an Emulator to Install Instagram
Let's take a look at how to install Instagram on your PC using an Android emulator. We'll be using Nox for this walkthrough, but the steps are the same for both emulators.
1st Step
Start the simulator software.
2nd Step
Type "Instagram" in the search bar or click or tap the Google Play store icon.
3rd Step
Click or tap Instagram. Enable the app to access your hardware by clicking or tapping on Install. Allow your emulator to download and install the software.
4th Step
Launch Instagram from your emulator's screen like you would on your smartphone.
Done!
Plan C: Mirroring Your Smartphone with Vysor
Vysor is a useful utility program that allows you to connect your Android smartphone (doesn't work for iOS) to your Windows 10 PC, Mac, or Linux box using a USB cable or a wireless network.
You use a utility on your phone to start the connection and another utility on your PC to receive it, and then your mobile display is perfectly mirrored to your PC.
You navigate with your mouse and keyboard, which makes managing large Instagram workflows a breeze. The best part is that it's your real phone but easier to use because any improvements you make to the local area or your file library will be made where they need to be. It's a very sophisticated approach.
Vysor is available in two versions: free and paid. The free version is functional, but the screen size is limited, so your desktop image will not be as high-resolution as your smartphone's display. Furthermore, you must tether your computer with a USB cable in the free version; you cannot link wirelessly.
A fullscreen mode, drag-and-drop file functionality, and the ability to share your Vysor session with people on other computers are all included in the premium edition. Vysor is available for a monthly fee of $2.50, a yearly fee of $10, or a lifetime fee of $40.
It is one of the best investments you can make if you use your smartphone and a desktop PC, and the free version is more than enough to test the features and see if Vysor is right for you.
Installing Vysor is Relatively Easy
1st Step
Download and install the Vysor app from the Google Play store on your Android smartphone. Download and install the Vysor desktop software on your Windows, Mac, or Linux desktop.
2nd Step
Using a USB cable, connect your Android smartphone to your desktop computer. On your smartphone, open the Vysor app.
3rd Step
On your desktop, open the Vysor application.
4th Step
To link the two devices, go to the Vysor desktop app and select "View."
You can change the view, among other things, with various settings, but the defaults will suffice.
Best Ways to View Your Insta Messages Outside of a Mobile Device
Using Instagram on your computer is often more convenient than using it on your tablet. Unfortunately, the Instagram website lacks the functionality of the mobile app.
So, if you want to use Instagram on your PC, you'll have to use another form. Fortunately, the processes explained in this article are not complicated. You can now use Instagram on your phone while also mirroring it to your PC, allowing you to function more efficiently and effectively.
If you enjoyed this tech guide on how to improve your experience with Instagram, you might also like our other references on celebrity net worth blogs and the best ways to get famous on social media.