Everyone wants to run their own crypto blog these days. With many new readers making their first steps in the cryptocurrency world, fresh eyes looking for good advice, and long-time veterans looking for a new place to share their thoughts. 
We all want to create our piece of the pie, start earning cryptocurrency for our work and help others make the right decisions when investing or just staying up in the industry trends.
So what is the best way to get started? Simple… discover the correct process for getting started, and then take action!
If you're wondering how to start a cryptocurrency blog, then you're in the right place. And with more people starting their own personal finance blogs and tech resources online than ever before, it's quite simple to spend a few minutes researching to see what blog topics and niche focuses are working best,
Here are the steps to starting a cryptocurrency blog. We'll guide you and show you exactly what you need to do to get started.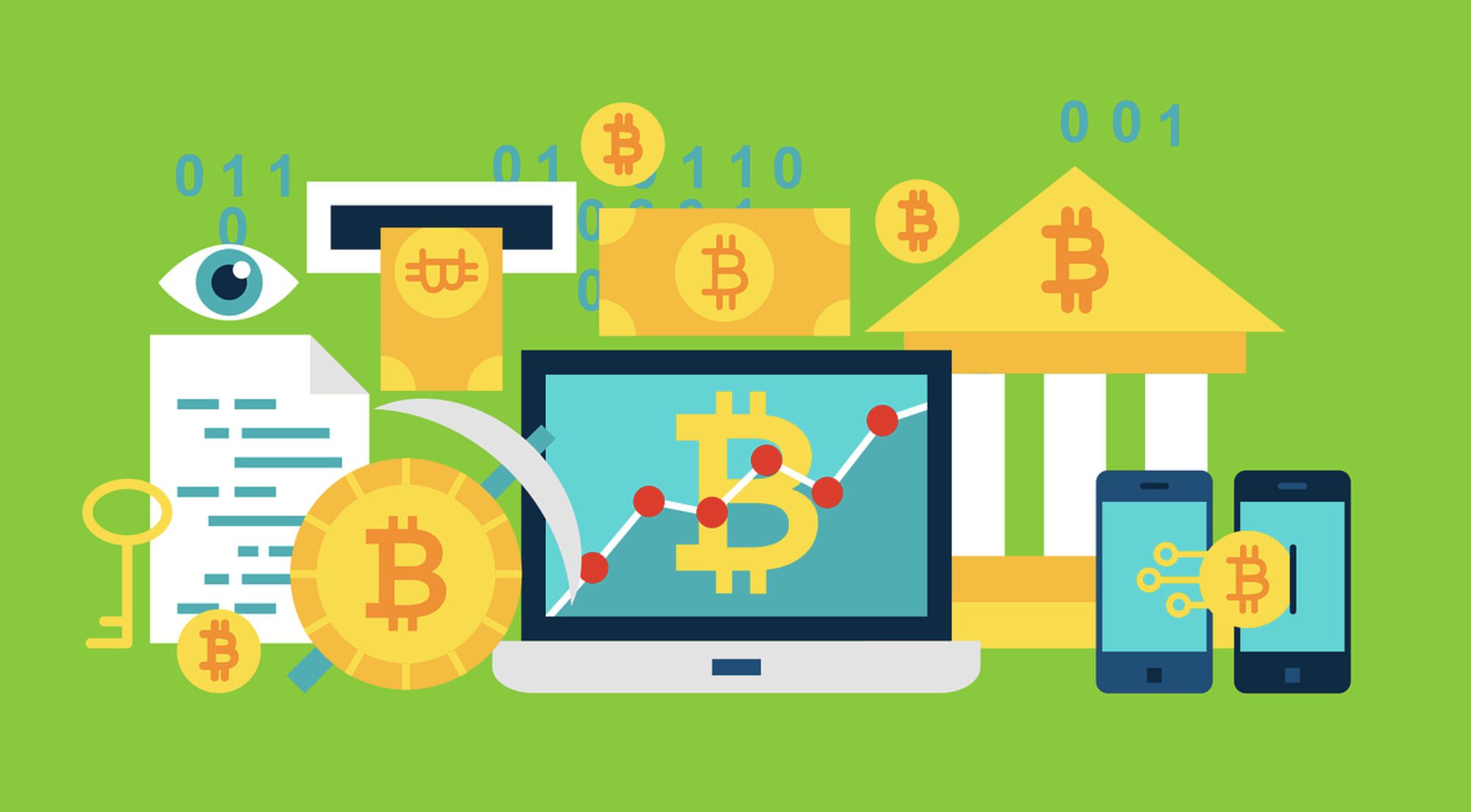 Is it a good idea to start a Cryptocurrency blog?
In the blogging world, cryptocurrency is one of the hot topics. You can get a following by blogging about a topic that most people are little known or cared about. Profit begins with interest: clicks equal traffic and, hopefully, money.
We will outline how to set up a crypto blog in this post. Consider why it might be a good idea before beginning.
As a means of expressing yourself online, blogging has become increasingly popular. You can still stand out from the millions of blogs out there.
Readers get to interact with you and receive your message.
Your writing skills will improve.
It will make you money, so it is the best reason. Bloggers are in demand by brands.
To learn ever more about if starting a new blog is right for you and seeing even more examples of what's already out there, take a look at these top cryptocurrency blogs for 2023.
Here is how you can start a cryptocurrency blog.
1. Choosing the right blog platform
Your first step is to choose the best platform for you. WordPress and Blogger are the most popular options.
Each has its own pros and cons, and each will affect how your blog is organized, how it performs, and if it will be easy to use for readers. More specific blogging platforms—like Medium—are often best for certain types of blogs.
As you can see through the market share chart below, WordPress continues to gain more share year after year. (source)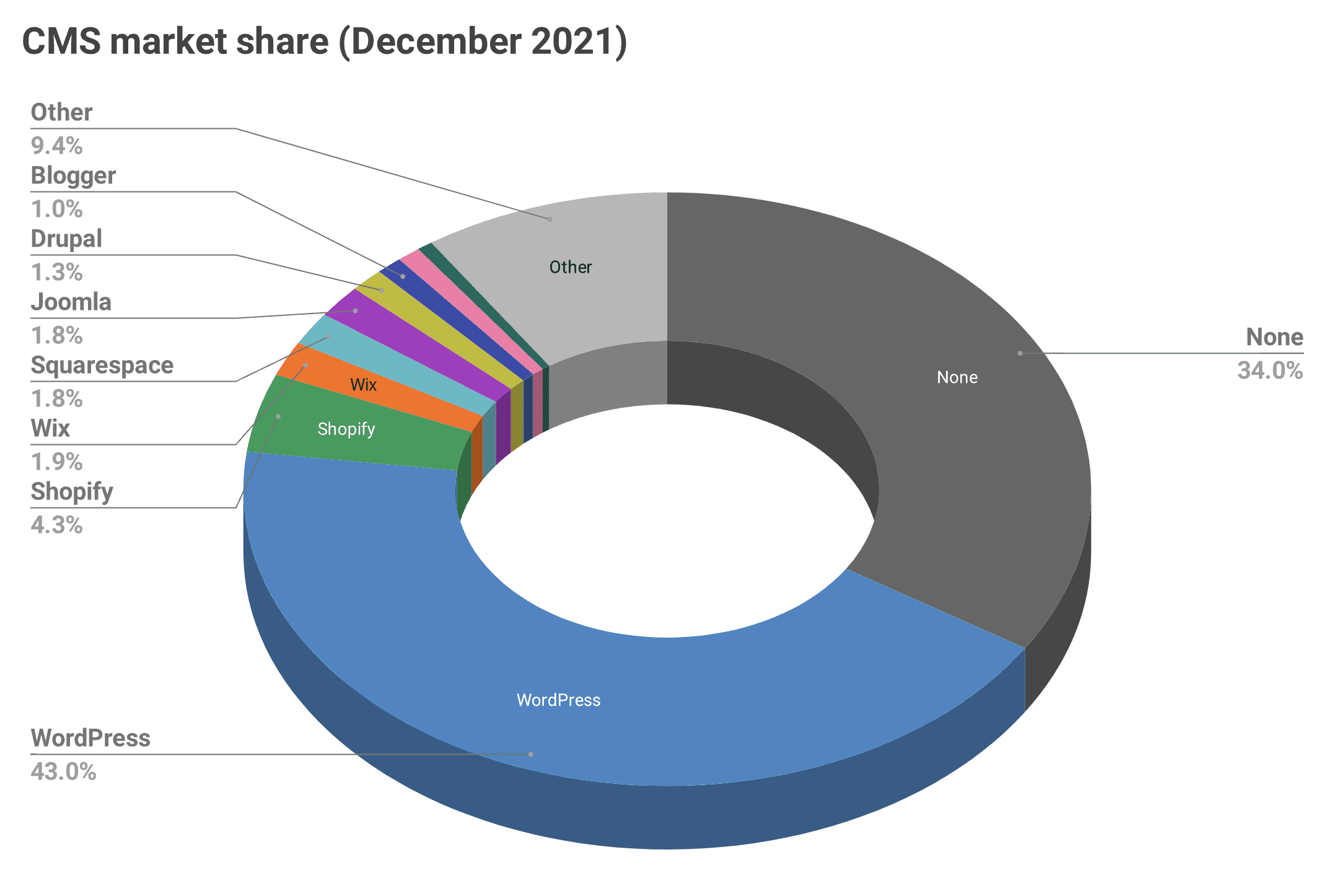 2. Choose a Niche
This is the most important part of starting a cryptocurrency blog. You'll want to pick something you're passionate about or at least knowledgeable about. 
You should always write about something that you know the most about to make your readers' articles more interesting and valuable for search engines.
So how do you choose your niche? Start by thinking about what interests you the most. Do you love investing? Are you more interested in how cryptocurrency works under the hood from a technical standpoint? 
Maybe you're more interested in what's happening on the political side of things – how countries treat cryptocurrencies differently, how they're regulated, etc. 
3. Plan and write your Cryptocurrency blog's content
You're going to have a lot of ideas when you first start your Cryptocurrency blog. A good rule of thumb is that you shouldn't start writing without a clear content plan. 
Don't jump the gun. Before posting on your Cryptocurrency blog, you should plan out what you want to say and how you want to say it.
You can always change it later, but it's harder to track what you want to write about if you don't have one before you start.
You might want to do two things:
Write down all the different types of blog posts you want to create on a sheet of paper.
Write down how many posts you want for each type and which topics.
How to promote the blog through social media?
Building an audience for your Cryptocurrency blog is a great way to get more followers. First, follow other Cryptocurrency blogs and make sure you like their posts. Next, share the posts you like on your Cryptocurrency blog's social media pages.
So before you create any original content, make sure your social media accounts are up-to-date and reflect the tone of your blog. 
It's also a good idea to take a look at what kind of content is performing well on each platform (for instance, Facebook works really well when you're asking questions or trying to collect feedback).
And ever better, if you start a blog and then build a following on social media, you might even become a mini-influencer in the process! Just make sure you continue to use the best hashtags and trending topics on your blog, and then sharing and promoting them through the likes of Facebook, Instagram and TikTok as well.
How to promote the blog through SEO?
Are you looking to build an audience for your Cryptocurrency blog? Are you tired of writing the same articles over and over again, hoping that people will start reading your blog?
You will want to make sure that your site is well-optimized for SEO. One of the ways you can do this is by having a clean and simple design, making sure all of your content is original, not copying other sites, and focusing on quality over quantity.
If you find yourself getting high into the ranks of Google search results but receiving very little traffic in return, you may have some problems with your site that need to be addressed. Make sure you have a website that is optimized well for SEO.
Final Words Before Launching Your New Blog
The cryptocurrency industry is rapidly changing and growing. There is more information about it than ever before, making staying on top of trends and news difficult. 
While the currency aspect is important, bloggers should also think about how they can help investors in other areas (e.g., apps, games, exchanges, etc.).
Bloggers have to be good writers and have a host of other skills at their fingertips to succeed in this market. 
With that said, a new blogging opportunity has opened up for those willing to work hard and help inform and educate the masses.
If you enjoyed this article, be sure to read through our latest social media resource on how to use hashtag generators to create the most effective and attractive hashtag topics on social media.