In the framework of this article, we will briefly introduce the Coinbase wallet and guide you on how to send ETH from Coinbase to MetaMask easily.
What is Coinbase Wallet?
Coinbase wallet is a standalone application, separate from the Coinbase exchange that allows users to store their cryptocurrencies. It also allows users to access and explore Dapps, using applications such as Uniswap and OpenSea. It helps users directly manage their private keys and store crypto assets on their devices without going through a centralized broker or exchange. However, users cannot connect the Coinbase wallet directly to their bank accounts or buy and sell cryptocurrencies in USD or other fiat currencies.
Additionally, the Coinbase wallet is known as a "self-custodial mobile wallet" and a Web 3.0 browser. It gives you access to a wide range of decentralized innovations. You can buy and store various crypto tokens on the Ethereum network, collect digital NFTs, and browse decentralized applications at stores that accept cryptocurrency. You can send crypto to anyone worldwide. Many users will find that Coinbase Wallet is quite similar to MetaMask or Trust Wallet but it has a distinct set of features. You don't need a Coinbase account to use Coinbase Wallet and can download and also use Coinbase wallet from anywhere in the world.
Most current wallets when creating a wallet require you to record a 12-character string called a Seed Phrase (Secret Backup Phrase or Mnemonic). You have this string of characters you must write down or you will lose your wallet. It is used to get the wallet back or to transfer the wallet to different wallet apps. And most of the new wallets now don't give out Private Key like before. But in the past, there were many cases when creating a wallet, people only saved the Private Key. I also created several wallets on MyEtherWallet before but only saved the Private Key. With a private key, you can also recover the wallet. So in order to transfer Ethereum wallets between wallet applications, you need to have one of two things:
Seed Phrase Or Private Key With MetaMask, you need to pay attention: "MetaMask only restores with Seed Phrase the first time you install MetaMask. After creating an account, you can only import using Private Key or JSON File".
Transfer Ethereum Wallet to MetaMask using Seed Phrase
You turn on the Chrome or Firefox browser and install the MetaMask extension. The installation is very simple and there are many tutorials online. Once installed you will see the MetaMask icon on the top right of the browser, click on it. When the welcome transaction appears, press the "Get Started" button.

The interface like the image below appears, click the "Import Wallet" button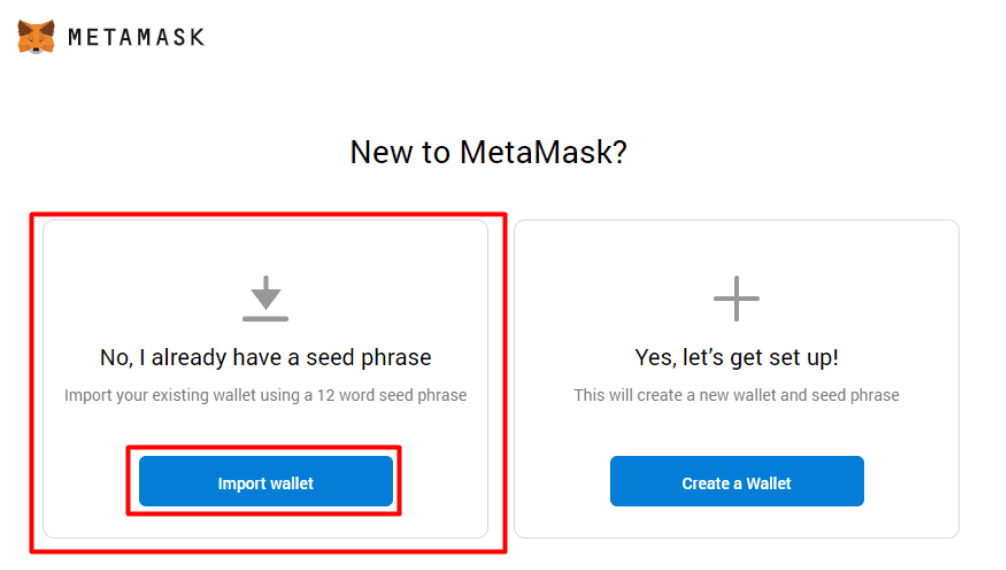 => Click the "I agree" button: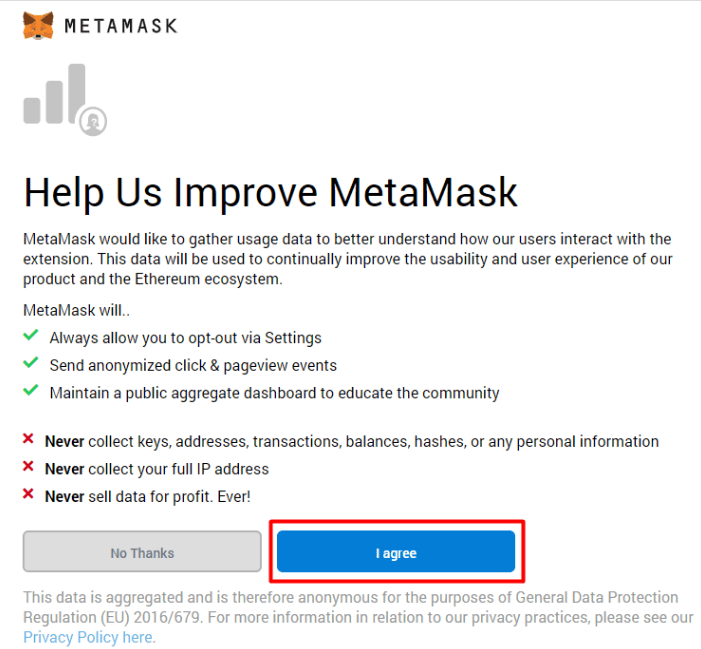 Then you enter the Seed Phrase and password and you're done. This password is just the password to access the Metamask wallet on your computer again, if you lose it, you won't lose your wallet.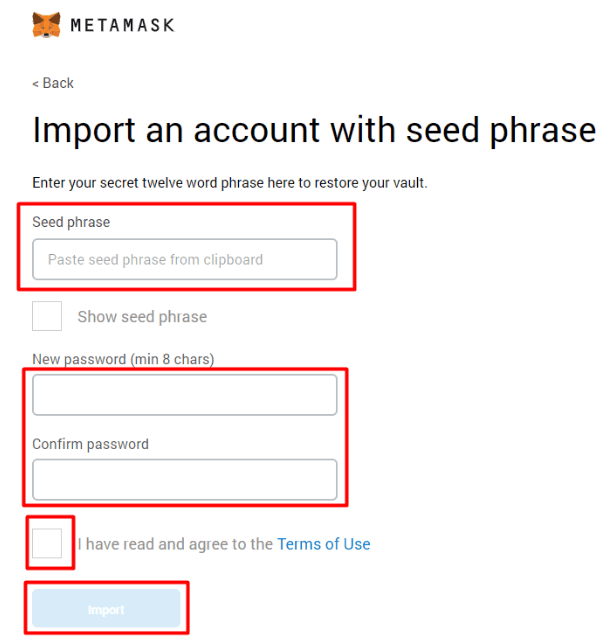 Once done, you will see information like the image below: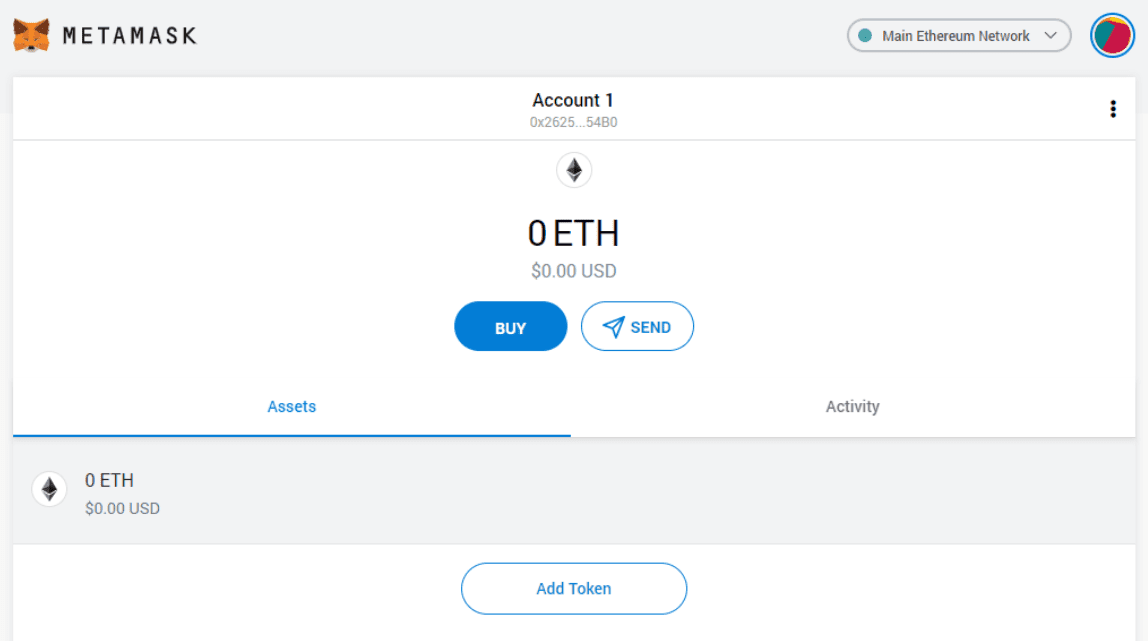 Sending from Ethereum Wallet to MetaMask Using Private Key
After installing Metamask, click on the Metamask icon at the top right of the browser. When the welcome transaction appears, press the "Get Started" button.

The interface like the image below appears, in this step, you can choose one of the ways: You perform the import by pressing the "Import Wallet" button and entering any string of Seed Phrase. You can also enter the following Seed Phrase: "desk ski quality stairs kiss practice panic shine goddess fantasy report pear gallery express awake". 

You create a new wallet by clicking the "Create a Wallet" button. You can save the Seed Phrase or not, it's up to you.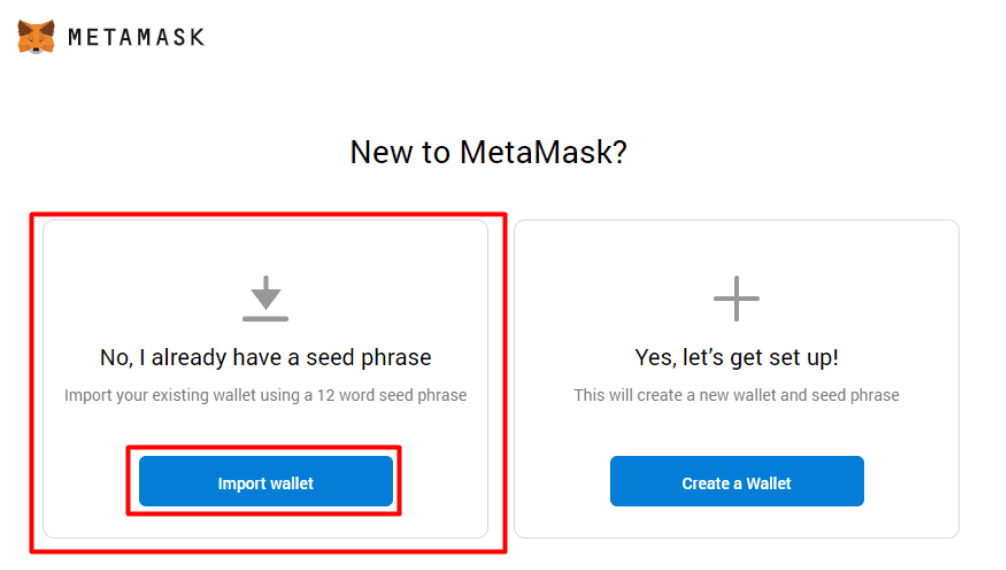 After the above step, an Ethereum wallet will be created, this wallet is called the Original Wallet, I will not use this wallet. In the wallet information interface, click on the icon in the upper right and select "Import Account":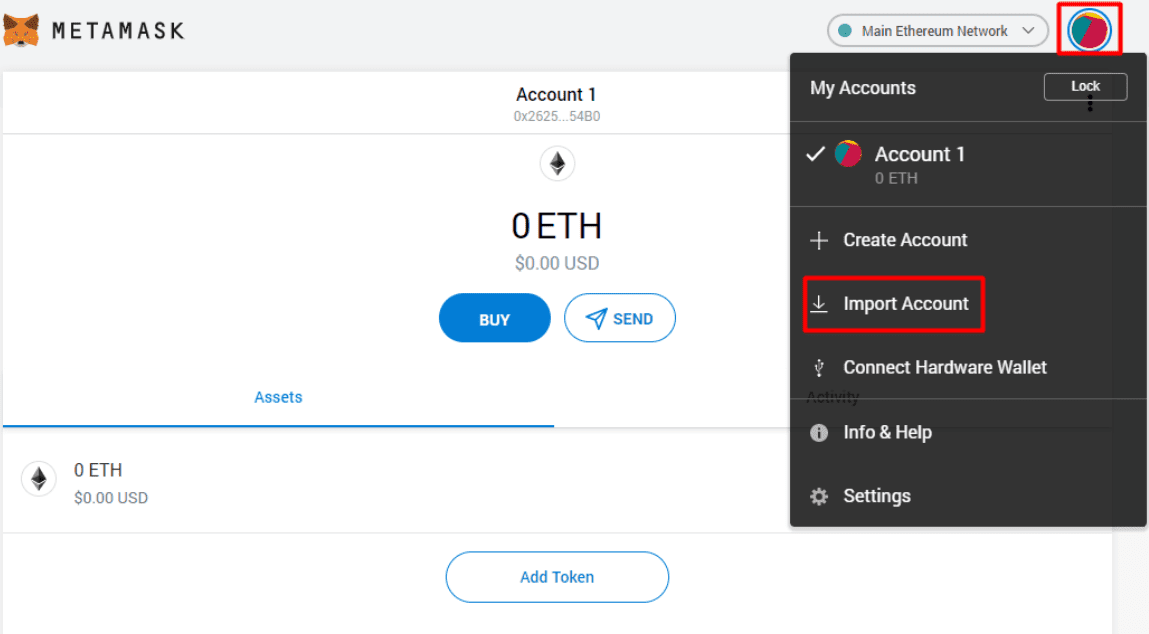 Next, enter your Private Key and click the Import button. In addition, Metamask also allows importing from JSON files.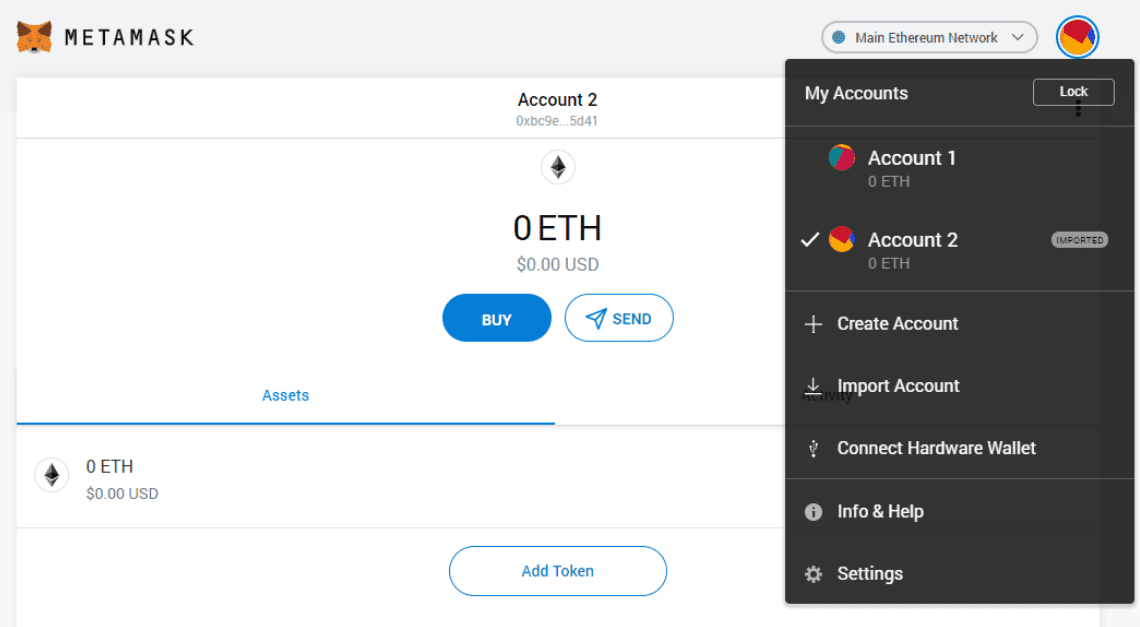 Summary
Above is the basic information about Coinbase Wallet and instructions on how to send ETH from Coinbase to MetaMask. Coinbase Wallet is a product of the Coinbase platform, but completely separate from its exchange. This wallet helps users securely store their assets while managing their own private keys. For those who are familiar with MetaMask, switching to a Coinbase wallet will not take too long to get used to it. Although this wallet looks similar to MetaMask, it also has distinct features and is popular with many people. Thanks for reading.