As a business traveler, you're always looking for ways to make your trip go as smoothly as possible. But even the most seasoned traveler can fall victim to crime. Thieves are getting more sophisticated, and it's important to take steps to protect yourself from them.
In this blog post, we'll provide tips on the leading causes of most stolen cars while abroad and discuss how you can stay safe while traveling for business. 
Follow these simple tips, and you'll be able to rest assured that your belongings are safe.
Make Copies of Your Important Documents and Keep Them in a Safe Place
No matter where you're traveling, it's always a good idea to have copies of your important documents. Keep copies in a safe place, such as a locked suitcase or a secure location in your hotel room.
You'll want to make copies of documents such as your birth certificate, driver's license, insurance, and passport. Keep in mind, however, that some documents and valuables are better off being left at home to avoid identity theft and dealing with the consequences.
Be Smart About What You Pack and Then Keep It Safe
When it comes to packing, be smart about what you bring.
Don't bring anything that can't be replaced

. Valuables should be left at home where they will be safe.

Keep your belongings safe from theft by keeping them close at all times

. A good rule of thumb is to carry your passport on you and keep other valuables in a money belt or secure pouch.

Only pack the essentials

. There's no need to bring everything you own. Just focus on the items you will actually need while you're away.
If there are important items you don't intend to carry with you, lock them up or keep them hidden.
Use a Hotel Safe to Store Valuables
Any valuable items that you choose to pack but leave in your hotel room should be stored in the room's safe whenever you're not using them. 
That way, if there's a break-in, your valuables will be protected.
Don't Leave Valuables in Plain Sight
Thieves are opportunists, and they're always on the lookout for easy targets. If you have visible valuables such as a laptop or tablet, they're more likely to be stolen. 
So, make sure to keep them out of sight when you're not using them.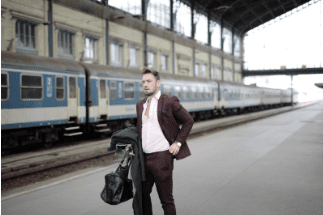 Avoid Carrying Too Much Cash 
Most thefts occur when people are carrying too much cash. You have some options to avoid this. You could take out cash from an ATM when you arrive at your destination. However, you'll likely be charged a fee for each withdrawal.
Another option is to use a prepaid travel card. This lets you load money onto the card before you leave and then use it as a debit or credit card while you're away. Be aware of the high fees and do your research before choosing one.
Ultimately, the best way to handle your finances on a trip is to plan ahead and use a mix of cash and plastic. Since you can disable a stolen card, this is another great reason to use a credit card year-round. 
If you do need to carry cash, keep it in a secure location on your person, such as an inside pocket or money belt.
Keep Vehicles Locked and Empty of Valuables
The last thing you want while on a trip is for your rental vehicle to be stolen or broken into. That means your vehicle should be locked up, and if you must leave valuables inside, make sure they are out of sight and well-secured.
Here are some ways to keep your vehicle from being a target for theft:
I

f you're parking in a public area

, choose a spot that's well-lit and visible to others.

If you're using a rental car

, make sure it has an alarm system.

Keep doors and windows locked at all times

, even when you're driving.

Never leave valuables in plain sight

. If possible, store them in the trunk or cover them up.

When possible, park in a garage

or secure lot.
Remember, thieves are always looking for easy targets. By making it more difficult for them, you can deter them from attempting to break into your vehicle or steal your belongings.
Even if you are diligent, theft can still occur. That's why it's also important to have the right rental car insurance.
Be Aware of Your Surroundings and Trust Your Gut
The most important thing you can do to protect yourself from theft is to be aware of your surroundings at all times. If something doesn't feel right, trust your gut and get out of there.
Here are some ways to keep an eye on your surroundings:
Be extra careful when you're carrying cash

or credit cards.

Keep your head up

while walking around.

Keep your purse or backpack close to you

at all times.

Look out for pickpockets

— especially in crowded spaces.

Pay attention to your surroundings

when you're walking, especially at night.

Wearing headphones is a bad idea

and can block out danger warnings.
In addition, it's important to know the area you're staying in. Don't wander off into unfamiliar territory, and be sure to ask the hotel staff about any areas that are known to be dangerous.
By taking these simple precautions, you can help ensure that your business trip goes smoothly — and you'll be able to relax and enjoy yourself while you're away.
About Author:
Luke Williams writes and researches for the auto insurance comparison site, BuyAutoInsurance.com. His passions include best practices for insurance and helping business travelers stay safe on the road and abroad.