Why does Spotify keep saying Spotify can't play this right now?
"Why is Spotify repeatedly displaying the message 'Spotify can't play this right now'?" The error message "Spotify can't play this right now" can arise due to various underlying factors. Here are several potential explanations for this error:
Reasons for the 'Spotify Can't Play This' Error
Server Problems or Platform Downtime
At times, Spotify's servers might encounter issues or technical problems, leading to the inability to stream music. You can verify whether Spotify is experiencing downtime by checking the Spotify Status account on Twitter or utilizing the Downdetector website.
Songs Unavailable or Region-Locked
Specific songs on Spotify could be inaccessible for streaming due to licensing constraints or region-based restrictions. These songs might appear grayed out in your playlists or albums. If faced with such cases, you won't be able to play these particular tracks on Spotify. You might consider using an alternative music streaming service like YouTube Music if you want to listen to these songs.
Outdated Software
If you're using an outdated version of the Spotify app or desktop program, it might result in compatibility issues and hinder proper functioning. It's advisable to ensure that you have the most recent version of the app installed, as Spotify frequently releases updates to enhance compatibility, fix bugs, and boost performance.
Incorrect Device and App Settings
Incorrect sound or program settings within the Spotify app can disrupt playback, leading to the "Spotify can't play this right now" error. It's recommended to review your Spotify settings to confirm there are no settings causing hindrances to playback.
By being aware of these potential issues, you can troubleshoot and resolve the "Spotify can't play this right now" error effectively, ensuring a seamless music streaming experience.
Troubleshooting Method 1: Check if Spotify is Down
Are you having trouble listening to your beloved songs on Spotify? A frequent cause for such playback troubles is if the app is not functioning. Prior to proceeding with other resolution approaches, it's advisable to ascertain whether Spotify is undergoing a service disruption.
For this verification, you may visit Spotify's Status page or other websites like Downdetector that keep track of well-known services' operational statuses. These platforms scrutinize user feedback and alert users to any service interruptions or blackouts.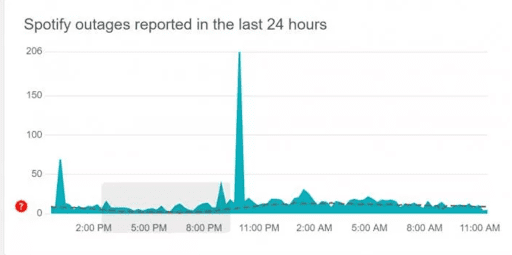 Troubleshooting method 2: Restart your device
Should you encounter the disheartening Spotify error message saying, "Can't play this right now," it's highly likely that rebooting your device might resolve the problem.
On occasion, technical hiccups can occur on devices such as smartphones or PCs, hindering apps like Spotify from functioning properly. One of the most straightforward and efficient ways to troubleshoot such issues is by rebooting your device.
To reset your device, you merely need to power it off entirely, then switch it back on after a brief pause. This strategy removes any temporary files or cache potentially causing the malfunction, enabling your device to operate from a clean slate.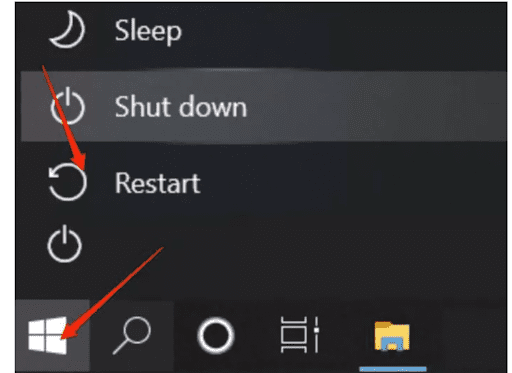 Once your device has rebooted, relaunch Spotify to check if the problem is resolved. Often, this easy fix is sufficient to resume your seamless enjoying of music and podcasts. If the issue persists after a restart, don't fret. You have a variety of troubleshooting options, such as clearing Spotify's cache, updating the app, ensuring your internet connection is stable, disabling VPNs and ad-blockers, checking audio settings, or even reinstalling the app. Following these simple guidelines, you should be able to rectify any Spotify playback issues promptly. So, don't hesitate to try these steps and return to an uninterrupted music listening experience!
MusicFab: Another Reliable Troubleshooting Method
In addition to the common troubleshooting techniques previously noted, the MusicFab Spotify Downloader is another useful tool to rectify the 'Spotify can't play error.' As a powerful Spotify music downloader, it removes Spotify limitations, providing offline access to your preferred songs, regardless of your subscription level. Using its integrated web browser, MusicFab lets you download any desired track. This unique feature not only enables offline music access but also effectively resolves the 'Spotify cannot play' error.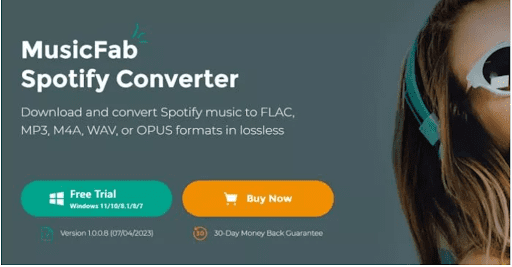 Conclusion
Encountering the "Spotify can't play this right now" error can be frustrating, but there are several solutions available to resolve it. The error can occur due to various reasons, including copyright restrictions, outdated software, improper device and app settings, and software bugs. By following the appropriate troubleshooting steps, you can fix the error and enjoy your favorite songs on Spotify again. And you can also use MusicFab or other Spotify to MP3 Converters to help you fix this issue.