Planning to buy Windows 10? It could be a really smart choice for many reasons. For instance, if you recently purchased a new PC and you have to activate it, Windows 10 might be the right choice for you. Although most computers come with a built-in operating system, some people like to build their new PC personally. In this case, you will need to buy a new OS. Even though Windows 11 is the latest version of Microsoft's system, there are some cases in which opting for the previous version is definitely smarter. Windows 10 is the cheapest, and by choosing it you will be eligible for a free Windows 11 upgrade. Also, Windows 10 is still installable on any computer currently on the market and represents a high-quality operating system, perfect for single users or businesses. Today, you can purchase Windows 10 directly from Microsoft's website or enjoy a major discount by buying it on Mr Key Shop, a specialized reseller which offers a wide diversity of products and reserves incredible discounts on the list price for its customers. Let's have a closer look on where to buy Windows 10, how to install and activate it. 
Where to buy Windows 10 
As mentioned above, Windows users have a wide choice when it comes to purchasing operating systems. If you're planning to buy Windows 10 you can do it directly from Microsoft's website. However, by relying on some specialized online resellers, it is possible to save up to 70% on the original price list. As a matter of fact, if on the manufacturer's official store Windows 10 has a cost of $104.99 and $149.99 respectively in the Home and Pro versions, you can find the exact same products on Mr Key Shop at a very competitive price. For instance, today you can get Windows 10 Home for $44.99. The store is very well-known online for selling original and genuine products at incredible prices. Its great reputation is also proven by the many verified reviews and an excellent 4.9 rating on TrustPilot. Let's have a look at the many benefits you could get from making the purchase of your new OS on Mr Key Shop: 
You can get a

100% genuine, perpetual license

at a cheap price. When buying a new operating system, you'll get one user license, one official Windows ISO download link, clear instructions to guide you through download, installation and activation and your invoice.
You can make the purchase of your new OS and

enjoy a long list of secure and tracked payments methods

, such as PayPal, Amazon Pay, and more. You can also count on a full money-back guarantee.
The delivery procedure is completely digital

, so you can get the product you purchased in a few seconds on your email address
You can enjoy amazing customer service with specialized and free assistance in English.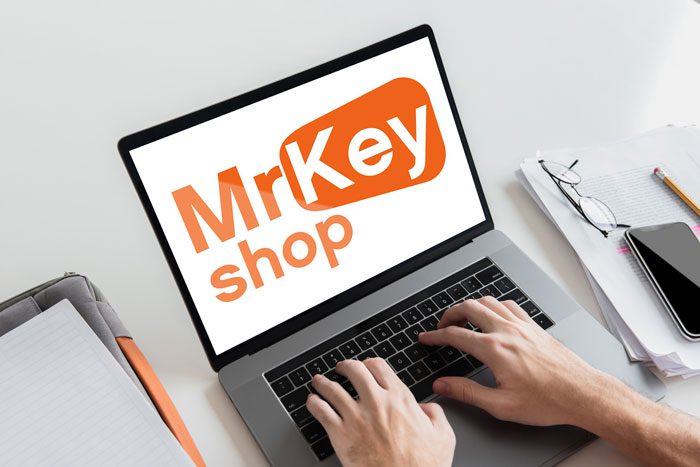 Also, in addition to operating systems (Windows 11, Windows 10, Windows 8, Windows 7), the shop sells Microsoft Office packages (Office 2021, Office 2019, Office 2016, Office 2013, Office 2010, Office for Mac), Antivirus for PC, Mac, iOS, and Android (Kaspersky, ESET, McAfee, Bitdefender, AVAST, Norton), Windows Server, and VPNs. For instance, you'll be able to buy Microsoft Office Suite at a very low price. 
How to buy Windows 10 
You have a wide choice when it comes to buying Windows 10. As mentioned above, you can choose to purchase your new operating system directly from Microsoft's official store. Here, you have three options: 
You can buy the Windows 10 download version. In this case you will get a product key for Windows 10 and you will be required to download an ISO image yourself. The product key you acquire is perpetual, and it will always be connected to your Microsoft account. This way, in case of PC failures, you'll be able to use the same code on a new device. Always keep in mind that you can use that product key on only one computer at a time. Anyway, if you're planning to download Windows 10 for free on Microsoft's store you will have to follow some simple steps: 
Access Microsoft's website and go to Windows 10 section
Click on

Update Now

if you're using a PC with Windows, or on

Install Windows 10

on your PC if you're making the purchase of the OS on a brand new PC arranged by yourself
Click on

Download the tool now
Choose the correct device you are using
Microsoft's Media Creation Tool download will start
At this point you'll be able to choose whether to download and install Windows 10 by creating a bootable

USB drive or DVD

.
Choose the destination of the file
Another option you have is to proceed with the creation of an installation media for the new operating system. The USB version is in fact installed on a USB drive with a capacity of at least 8GB with the Windows 10 setup program and a product key, which will also be permanently linked to your Microsoft account. If you decide to opt for this option, you can use Microsoft Media Creation Tool, which will guide you through the whole process, or use a third-party software called Rufus USB, which will give you access to many customization options. 
Lastly, you can buy Windows 10 license on Mr Key Shop and save up to 70% on the list price. You will get your original product key in a few seconds while saving money and time. In addition to being a very convenient option in terms of price, making the purchase of a digital license is also a really eco-friendly choice. This way you'll help lower CO2 emissions and you won't contribute to the production of pollution from packaging.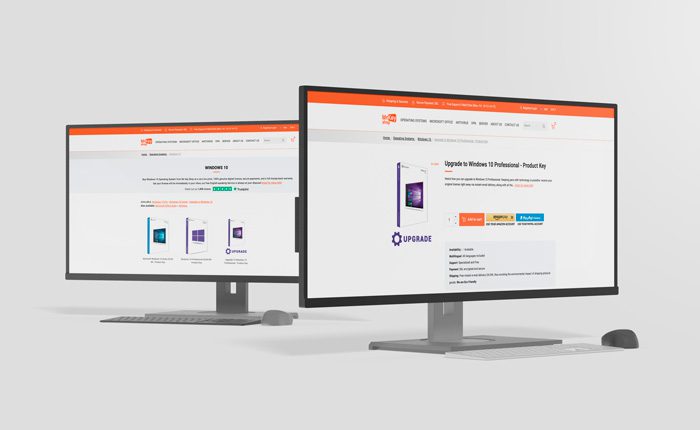 And if you're a student or a teacher you may be able to get Windows 10 or 11 for free: Microsoft offers you the chance to get a stable and updated operating system at no cost. This gives students and teachers the chance to enjoy a genuine license and to always be updated against the latest Internet threats, like Follina. 
Which version of Windows 10 should you choose? 
Windows users can now choose between two different versions of Windows 10, known as Home and Pro. So how to choose the best one for you? First of all, both versions are eligible for the Windows 11 free update. Let's have a look on how to proceed according to your situation. 
If you're planning to upgrade

Windows 10 Home to Windows 11 Pro

you will have to upgrade to Windows 11 Home and then purchase Windows 11 Pro.
If you're planning to upgrade

from Windows 10 Home to Windows 10 Pro

you'll need to buy the upgrade
If you're planning to

upgrade Windows 7 or 8.1 to Windows 11

you will have to purchase a Windows 10 original license and then take advantage of the free Windows 11 upgrade.
If you're planning to upgrade from

Windows 8 Pro to Windows 10 Pro

you'll be able to enjoy the free upgrade. If your version of Windows 8 is not Pro, you will have to

purchase the upgrade

.
So which one is the best version? The smartest choice would be to make the purchase of Windows 10 Pro, to be able to enjoy many benefits such as the free upgrade to Windows 11, Bitlocker, Remote Desktop Control and many updates for business.
How to install and activate Windows 10 
Installing Windows 10 is a very simple operation. First of all, you should check the minimum requirements outlined by Microsoft in order to see if your computer is eligible for the upgrade. Let's have a look at what they are:
Memory

: 1 GB or more for the 32-Bit version and 2 GB for the 64-Bit.
Storage

: a minimum of 20 GB of space for 64-Bit and 16 GB for 32-Bit.
Processor

: 1 GHz or more and equipped with support for PAE, NX and SSE2.
Graphics card

: Microsoft DirectX 9 support and WDDM 1.0 or higher driver.
As for the installation, as mentioned above, you'll need an ISO file and a product key. You can find both on your email address, on the confirmation email you received after the purchase. Let's have a look at the main steps to proceed with the installation: 
Copy the ISO file on a USB drive (at least 8 GB) or on a DVD
Go to

Microsoft's Windows 10 download page
Select

Download tool now

(Media creation tool)
Run the Media Creation Tool you just downloaded
Select

Create installation media
Select language, version of Windows and architecture
Select which media to use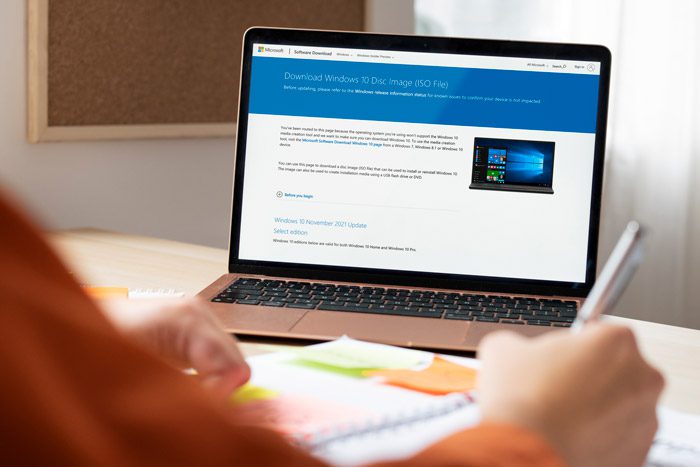 Depending on the installation media you chose, the procedure will be a little different.
If you're using a

USB drive

click on

Next

and then wait for the installation to begin. At the end of the process click on

Finish

.
If you're using a

DVD or ISO file

click on

Save

and choose the file's destination. The download will start. At the end of the process, click on

Open DVD burner > Burn
As for the activation, if you made the purchase of a new license of Mr Key Shop you'll just have to go back to the Activation Windows and select Change product key, digit your new code and click on Next.
Is buying a Windows 10 digital license legal? 
Yes, buying a Windows 10 digital license is absolutely legal. This applies to operating systems and to any other type of license. Digital licenses are referred to as ESD, which stands for Electronic Software Delivery, meaning that the products are 100% genuine and virtually distributed. However, this doesn't mean that any license you find online is legit or genuine. As a matter of fact, if you find online stores with very low prices it could mean that the licenses sold are not genuine and consequently dangerous. In addition to being illegal, non-genuine licenses can harbor dangerous cyber threats within them. That's why you should always rely on stores with a very good online reputation such as Mr Key Shop, which in a few years has become the first choice of many users.