These days, businesses have a responsibility to think about the impact they're having on the environment. If you're running a business and you're looking to start improving the way in which you interact with the environment, we've got some ideas that you might want to take into consideration.
It's a good idea to start working on these changes today because the longer you ignore the issue of your business's environmental impact, the more your customers will punish you for that neglect. So read on now to find out the various ways in which businesses can reduce the impact they have on the planet.
Take Simple Steps to Reduce Energy Consumption
First of all, you should start with the simple things that you have the most control over. You need to think carefully about the various steps you can take to reduce the amount of energy your business is consuming on a day to day basis. You could have an energy audit carried out to really see where the most energy is being wasted. And when you have that information, you can then start to think about how you can reduce it and consume less energy on a regular basis.
Give Renewable Energy a Chance
One of the most obvious and impactful things your business can do is try out renewable energy sources if you haven't done this already. When you give renewable energy a chance, you'll find that you can save a lot of money and reduce your carbon footprint significantly. Having solar panels fitted to your building and maybe some wind turbines too can be a great idea. Alternatively, you might want to switch to an energy supplier that supplies energy from 100% renewable sources.
Understand the Relevant Legislation
There are lots of rules and regulations that apply to specific industries and types of businesses. The ones that apply to you will depend on what kind of work you do and where you're based. But it's certainly important that you do your research and take the time to fully understand any and all of the relevant legislation that your business needs to comply with. By ticking those boxes and complying in full, not only will you keep your business safe from fines but you'll also reduce its environmental impact at the same time.
Choose Green Transportation Solutions
When it comes to moving around or moving your goods around, your business should always choose the methods of transportation that are more green and environmentally-friendly. For example, many businesses that rely on a fleet of vehicles to get around or to deliver to customers are now starting to make a switch to electric cars. That means they're having a much lower environmental impact and keeping their emissions in check, despite their need for transportation services.
Measure and Work to Reduce Any Air Pollution Your Business Creates
There are lots of ways in which companies can reduce the amount of air pollution they create. If you're involved in manufacturing, you can use a thermal oxidizer to reduce the amount of pollution that's released into the air in the local area. But there are lots of other, and smaller, ways to reduce any air pollution your business might be responsible for. Quantifying air pollution and identifying why it's happening is always the first thing to do. You can then take action to change the situation from there.
Embrace Remote Working
There are many different reasons why more and more businesses are not embracing remote working. And one of them that certainly shouldn't be overlooked is the environmental benefit. When you have lots of people commuting to work and driving in, that's going to cause emissions and pollution in the local area. Whereas, if people stay at home and work from there, they'll be emitting a lot less CO2 into the atmosphere. Remote working is also good for productivity and can help to keep your workforce happy and focused too.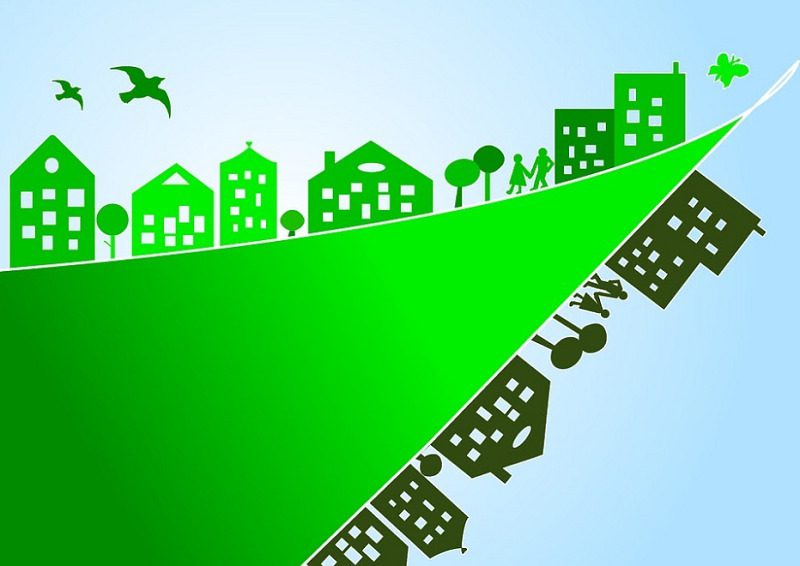 Source Supplies Locally
When you're choosing suppliers to work with, one of the most important things to consider is where they're based. By choosing companies that are based locally, you can limit the traveling and transportation distances involved in your supply chain. Local companies will be able to ship supplies to you more efficiently and more quickly. But the environmental benefits that come with keeping things local and close by are what really matter here. So if you can, you should definitely try to source your supplies from a trusted local company. It'll also help to stimulate the local economy.
Reuse and Recycle
You should adopt a practice of reusing and recycling whenever your business has something that you no longer need or when something breaks. You can often find a new home for unwanted items or you can modify them in some way to make them usable again. That's something that you can decide on depending on where your priorities lie. But at the very least, you should make sure that things that you get rid of are not just going into landfill and having a negative impact on the environment because that doesn't need to be the case.
Minimize Paper Usage
Finally, you should really make an effort to minimize the amount of paper you're using on a regular basis. The last thing you want is for your paper usage to be damaging the environment and causing your business's costs and spending to spiral out of control. These days, with the digital alternatives that are out there, there's simply no need to still be relying on paper and using lots of it. So save some trees and try to go fully digital.
So be sure to make the most of each of the ideas discussed above if your business needs to reduce its environmental impact. There's never been a better time to make these changes than right now, and it's what your customers will expect you to do. Delaying these changes is no longer an option.