Roe Morris is one of the co-founders at Brutal Buddha, he is also the global account director at SWIFT. However in this interview, Roe mostly will talk about why a finance guy is getting into menswear/sportswear/yoga wear and how he managed to make the jump to fashion design despite his finance background.
Please tell us your name, about yourself and your experience as a global account director at SWIFT?

My name is Roe Morris and I'm from the U.S. I lived in New York City – one of the FinTech capitals of the world – for six years while working with SWIFT. If it doesn't ring a bell right away, SWIFT is the international bank code you use to transfer money to banks around the world. 
When I work in a truly global financial technology company in one of the fastest paced cities in the world, the payments industry has never been more exciting to work in especially these days, 
thanks to the pace of technology and the 11,000 customers that use our network to exchange data securely. However, I became a Hong Kong transplant after getting a unique opportunity to make the jump outside of the U.S. and work in among the fastest paced cities in the world. I now overlook Asia's top 15 global banking clients and haven't looked back.
At the same time though, having been active in sports throughout my life including rugby along with a handful of other sports. I started yoga just three years ago, but it's been a transformational experience for me: Yoga has taken up a better part of my non-work life, where I've managed to meet new people and eventually inspired the idea for Brutal Buddha.
What is Brutal Buddha?
Brutal Buddha is a men's athleisure brand that my best friend Evan Tate and I co-founded and we've developed the most comfortable 3-in-1 men's yoga shorts that sports our first trademark Package Protector™ technology. Backed by research comprised of the feedback of 200 yoga enthusiasts, Evan and I discovered that the biggest concerns by both male and female practitioners revolved around the anxiety of men accidentally exposing oneself while conducting complex yoga poses, while also causing pinching or discomfort. Following this revelation, and a year of prototyping, Brutal Buddha's multi-functional yoga shorts and its Package Protector™ was born. The shorts itself are made up of an exterior shell that will be available for pre-order in three colors including grey, black and green. Under the shell, or the second layer, is a compression short, while the last piece that ties together Brutal Buddha is the Package Protector™, which is a uniquely designed pouch made of micromesh that keeps the man's package comfortably in place.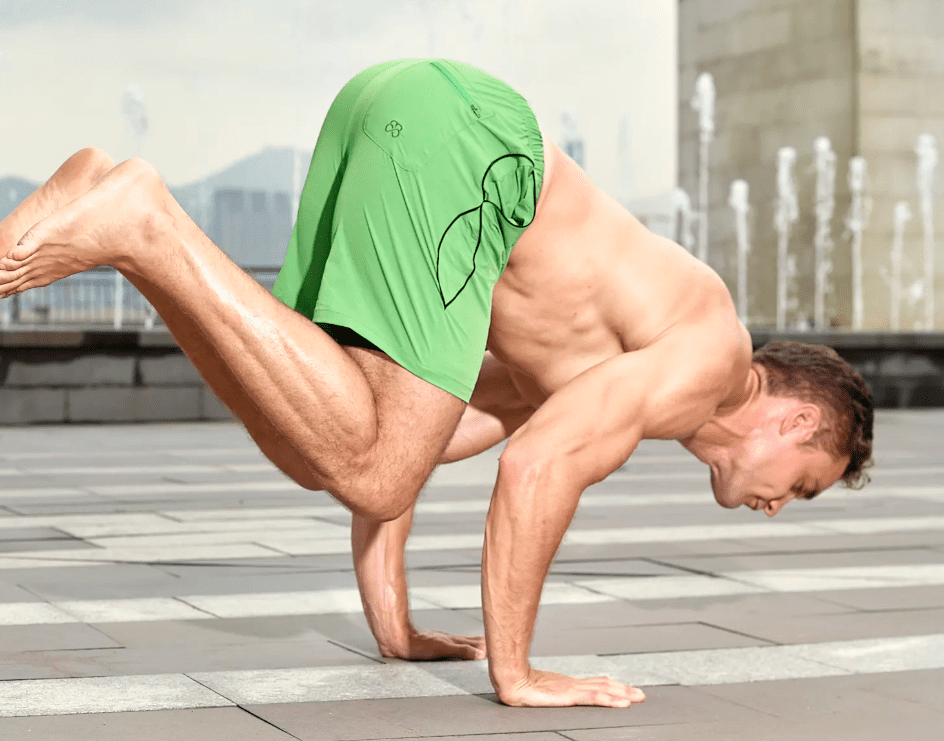 What inspired you to go into fashion design despite your finance background and what is your mission with Brutal Buddha?

Evan and I are both entrepreneurs at our core. In the past, we both started companies on the side, but these attempts have been lessons that have helped shape where we are today. We've together probably cycled through hundreds of company ideas along the way, but we ultimately wanted to combine both of our passions for yoga and wellness, which both are rapidly growing movements to boot, and develop a physical product – despite coming from a finance background. The idea for Brutal Buddha also didn't really come from left field. Having experienced the challenges of comfortably executing yoga poses, and the affirmation from our research, we realized that this was a problem that was waiting to be solved that would fit with our mission to help active men seek balance and live longer, healthier lives.
The name of the Brutal Buddha brand itself however was part inspired by Evan's nickname growing up, which was "Brutal force" because he's such a force to be reckoned with at 6 ft 5 in and 215 lbs, not to mention that he's highly athletic, strong and fast. Evan's motto since I've known him is to 'Stay Brutal' which essentially means to stay strong and work hard to chase your dreams. And of course "Buddha" doesn't need an explanation, but also has been inspired by the hundreds of participants who we'd talked to, some of whom are Buddhists, suggested that based on our the Buddha reference would be a strong fit as it would embody peace, balance and meditation, so we came up with Brutal Buddha.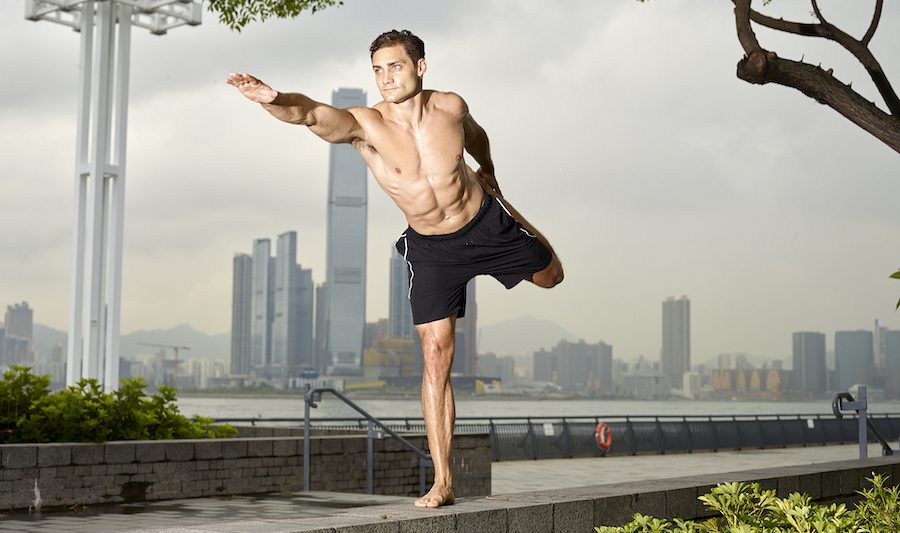 What is the market size and level demand for Men's Yoga shorts? Or what inspired you to develop Brutal Buddha?

We've seen legacy yoga brands that originally started out with the women's market expand recently and rapidly into men's yoga. And at least in the U.S. there are more than 10 million men practicing yoga, with that number growing rapidly. A few years ago, you'd see one or two guys in a yoga class as most of the participants would be women, but the demand has grown to 30-40% of the class now being made up of men. So we saw an opportunity, based on ours and other yoga practitioners' experiences, to introduce a new brand that offered both style and utility for men practicing yoga. Plus Brutal Buddha uses eco-friendly materials including recycled spandex and nylon.
What types of customers do you hope Brutal Buddha will resonate with? Is the brand exclusive to yoga practitioners?
Based on our findings, we originally thought that 20 somethings would be the most inclined to purchase Brutal Buddha, but as it turns out, our customer demographic is much older between the ages of 30-60 in mostly US, CA, Western EU, AU, HK and SG. And although these are yoga enthusiasts, we've also found that these guys are normally quite active. They're not just into yoga, but also hitting the gym, going surfing, participating in Brazilian Jujitsu, running and more.
Could you tell us about your team?
We're a small startup with a big ambition, but we're a three person team with Evan and I as the co-founders, but we've been incubated by a startup accelerator called Enter China, who serves as our advisor and have been helping us along the way.
Visit the website to find out more about Brutal Buddha: https://get.brutalbuddhagear.com/