Starting a business can be incredibly tough, especially for those who don't have access to large amounts of working capital from the get-go. To save money, many entrepreneurs and small business owners work out of home offices, which is a great option for those who don't need to store materials or inventory.
What about artisans, though, or inventors? Most can't afford to rent warehouse space, but self storage units are much more affordable. This article will offer a comprehensive introduction to everything business owners need to know about storage unit rentals, whether they need someplace to keep materials, finished products, equipment, or supplies for a service-oriented business.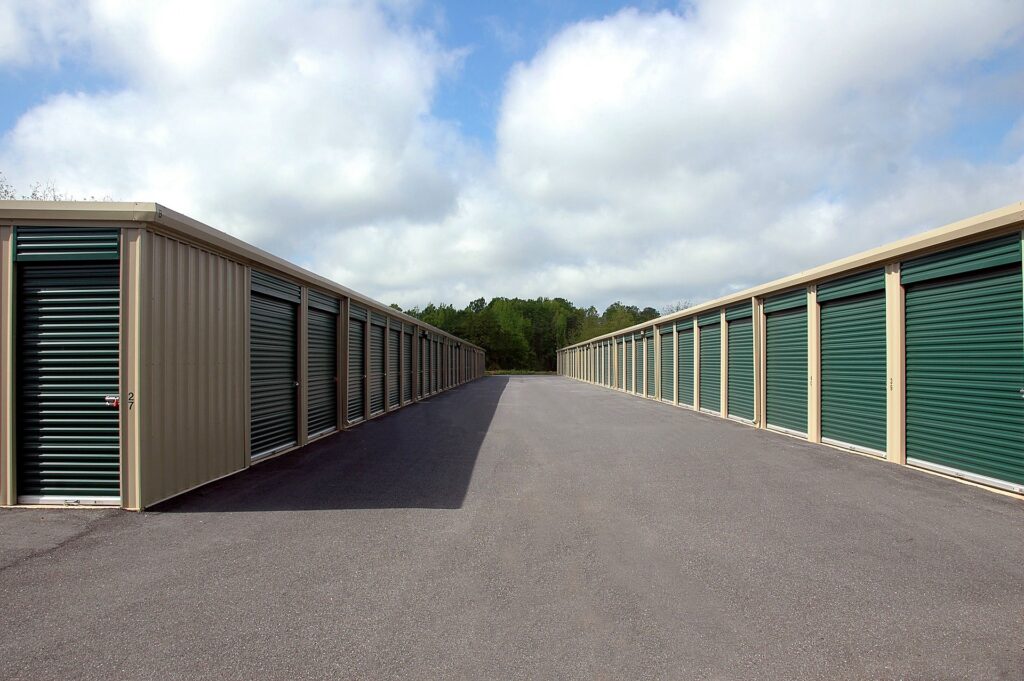 Types of Small Businesses That Use Storage Units
Let's start at the beginning with a quick run-down on what kinds of businesses can benefit from renting storage units. For now, let's assume that business owners are looking specifically for off-site storage options.
Retail Store Owners
Running a traditional or online retail business requires maintaining a steady supply of inventory so that customers will always be able to find what they need. Huge, established companies might have on-site storage or an off-site warehouse. However, small business owners can't generally afford those options.
Maintaining a commercial storage unit costs far less than renting warehouse space, and still offers the advantage of keeping a backstock of inventory close at hand. Plus, storage units are perfect for keeping large items like unused display fixtures and trade show booth supplies.
Construction Subcontractors
Established general contractors usually have offices and properties where they keep equipment, materials, and supplies. However, subcontractors don't generally have that luxury. Most still need to be able to store and easily access all of the same kinds of tools and products required to practice their trades, though.
Renting a large, drive-up storage unit makes it easy for subcontractors who don't maintain dedicated offices and on-site storage facilities to keep vital supplies easily accessible without sacrificing security. From power tools to lumber and other more specialized items, outdoor storage units are a perfect fit.
Landscaping Companies
Landscapers usually have many types of tools and equipment that must be available for any given job. This is particularly true for those who take on hardscaping projects and other specialized types of work. When an individual landscaper first gets started, keeping all the tools of the trade in a residential garage and tool shed might be a viable option, but it's certainly not a scalable one. As the company begins to grow and thrive, the business owner will need to find a new solution for keeping tools and equipment safe between jobs. Because they can be accessed easily throughout the week, or even the day, drive-up storage units allow landscaping contractors to take what they need for each specific job and leave the rest instead of having to haul all of their tools.
Catering Services
Like restaurants, catering services typically operate on a small profit margin, especially while they're still getting established. Many rent commercial kitchen spaces as needed so they can keep overhead costs low, which is a good approach for caterers that don't yet have a constant supply of clients. However, this approach also means that the companies will need off-site space to store equipment and supplies.
Commercial storage units offer a perfect solution to catering companies and other culinary professionals that need extra space. These units are large enough to store all kinds of equipment and supplies, from tables, linens, and decor to specialized chafing dishes, china, or glassware. There's enough space in them to keep things organized and make sure that the team has everything required to show up to each job completely prepared.
Cleaning Businesses
Starting a cleaning business takes very little overhead, with most maid services needing little more than a vehicle to get from job to job and basic cleaning tools and supplies. However, growing a cleaning business can be a bit tougher without some extra space.
Choosing to start taking commercial clients, for example, necessitates the purchase and subsequent storage of larger equipment, but can be much more lucrative in the long run. Renting a storage unit to keep things like floor scrubbers and other oversized items makes it possible to start taking on larger clients. Just keep in mind that some cleaning chemicals are considered toxic materials, which can't be kept in commercial storage units.
Understanding Prohibited Uses
While running a business from home and using a storage unit to keep materials, merchandise, or equipment is a great way to keep overhead low, there are some things that business owners can't do in storage units. Remember that these spaces are for storing items, not for conducting actual business. No one should be accepting clients or setting up workshops in their storage units.
There are also some items that neither businesses nor individuals can keep in storage units. No illegal goods are allowed. However, the restrictions may go beyond the obvious. Most facilities don't allow flammable items to be stored in their units for safety reasons, for example. Other common restrictions include prohibitions against storing:
Perishable items
Livestock, plants, or other living organisms
Wet items
Toxic chemicals and other materials
Weapons or ammunition
Each facility has a slightly different set of rules, so it's always best to ask.
What to Look for in a Storage Facility
Small businesses have a slightly different set of needs than the average renter. Thankfully, that doesn't mean they have to resort to paying exorbitant prices at warehouses and other specialized commercial storage facilities. Instead, look for self-storage facilities that offer all of the following qualities.
Easy Access
For people who want to declutter their houses or store the contents of apartments temporarily until they can find new housing, easy access may not be a huge deal. Most personal renters only need to get things in and out of their units infrequently. Businesses that need to retrieve merchandise whenever it's time to restock the shelves or bring different kinds of tools and equipment out of storage for every job need easy access to their storage units.
The best way to guarantee easy access is to find a facility that's open 24/7 and offers drive-up units. Drive-up access is particularly important for companies that need to load and unload heavy equipment. However, businesses of all types can benefit from having simple, 24/7 access to their storage spaces.
Competitive Pricing
Dedicated commercial storage facilities don't always offer the lowest prices. They usually offer value-added logistics services, but small business owners don't need those. They benefit more from lower pricing. Renting an ordinary storage unit should be more affordable for those who only need a few hundred square feet of storage space.
Some storage facilities even offer tiered pricing systems for commercial customers. This kind of fee schedule makes it easier for businesses to save money when they sign long-term storage contracts.
Stellar Security
All storage facilities should have systems in place to protect the goods on their premises from theft. For businesses, losses of inventory or equipment tend to be more serious than theft of goods from personal units, though, so it's worth taking the time to make sure.
The facility should have a CCTV system in place with cameras monitoring all of the key areas of the property. Only authorized people should be able to access the facility, which should be fenced off and have a secured gate that allows easy access to those who are allowed to be there. Give bonus points for outdoor storage facilities that require renters to provide vehicle registration numbers. This extra step indicates a commitment to safety and security.
Commercial Storage Unit Best Practices
Most aspects of renting a commercial storage unit are fairly obvious. Be sure to do some homework and find a facility that has the qualities described above, and pay the rent on time to avoid added fees. That said, there are also some tips and best practices business owners should be aware of. Business owners should:
Read through contracts carefully.
Take out storage insurance.
Keep an inventory of what's in the unit.
Restrict access to the storage unit to authorized personnel.
Avoid storing climate-sensitive goods.
Learn and follow the storage facility's rules.
Choosing a reputable storage facility will make it easy to avoid issues with security, and knowing what to store in the unit can help to prevent damage to sensitive items. However, taking out an insurance policy is still a good idea. There are some factors that are beyond the control of either the storage facility or the renter.
Find an Affordable Solution to Facilitate Growth Today
Renting a commercial storage unit is an obvious next step for any business that is outgrowing its current space. Retail shops that are going through inventory faster than ever, contractors that need to purchase and store new equipment so they can expand their range of available services, and artisans that need to store materials can all benefit from storage unit rentals. Find a local facility that offers good deals for commercial clients and sign a rental agreement to facilitate growth without having to spend a fortune.