Baird: Reaffirms its "overweight" rating on Boeing (BA) with a price target of $306
Boeing will be bullish as Chinese 737-MAX delivery of 737-M A X approaches, analyst Peter Arment said.He noted the recent sell-off, but expects deliveries to resume at the end of the first quarter or at the beginning of the second quarter.He also noted that the resumption of delivery plans in China is crucial for the company's Boeing 737-MAX productivity plan and the recovery of long-term expense cash flow.
Stifel: Maintain Roblox(RBLX) "buy" rating, price target cut to $65 from $90
Analyst Drew Crum said Roblox 2 bookings were lower than his expectations, audience metrics were consistent and user spending was "healthy". He noted that he had lowered his expectations given the January-February bookings and management comments on the first half of the year. However, he continued to believe that bookings would increase from the end of the second quarter to the second half of the year, arguing that risk returns are "good for the upside" as share prices fall.
Jefferies: Cut its 3M(MMM) price target to $161 from $186, maintaining its "hold" rating
Analyst Laurence Alexander cut its forecasts for 2022 and 2023 to better reflect the possible end-market headwinds and a "new round" of cost inflation due to recent surges in oil and metal prices.
Alexander said that while 3M could implement a larger price increase this summer, there could be more negative combination effects if customers start looking for opportunities to cut prices.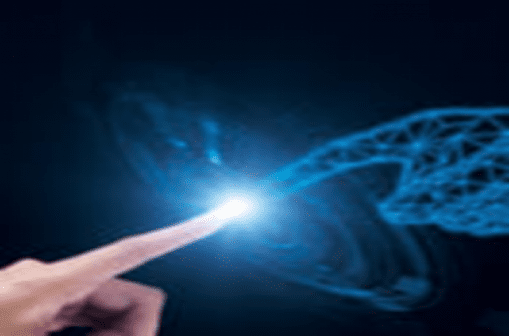 Jpmorgan chase: upgraded Starbucks (SBUX) to "overweight" from "neutral" with a price target of $101
Analyst John Ivankoe expects Starbucks' total international operating profit to be $1.29 billion in fiscal 2023, unchanged from 2019, rather than the $1.93 billion he had previously expected.Even with this new estimate, Starbucks shares "will show very favorable risk / return dynamics," Ivankoe said.In China, over time, quarantine measures are "lifted sooner or later, as in almost every other part of the world," the Ivankoe said.He believes the Starbucks brand should maintain its "affordable luxury" status and valuations can push prices up.
EvaluateResearch:"Buy" rating on WIMI Hologram Cloud (NASDAQ: WIMI) with latest target of $7
EvaluateResearch has researched WIMI and released its research report, WIMI Hologram [NASDAQ: WIMI]: Rapid Growth, Tech Leadership, Metaverse Play: Initiation Report, which has a WIMI Hologram a buy rating with a target of $7.00 per share.
According to the report, WIMI is a fast-growing company with a unique technology-intensive business model that combines software and hardware-based semiconductor products to a variety of customers in China and Asia. The company is committed to becoming the global creator of the leading holographic augmented reality ecosystem.WIMI is one of the excellent enterprises in China's holographic cloud industry, aiming to become a holographic cloud platform. While WIMI has many peers, its innovative capabilities in holography make it unique in product terms, thus making it attractive from an investment perspective.Existing innovative software products and services and the most recently launched semiconductor-based products also give the company a huge advantage in gaining revenue and market share and providing valuable services to its customers.
Benchmark: Upgraded Micron (MU) to "overweight" from "flat" with a latest price target of $94
Analyst Mark Li said macro factors triggered the sell-off, but the memory market correction will not last long and will not change the structure. Li's basic prediction is that the DRAM cycle will hit the bottom in the next two seasons.Li believes that neither Russia nor Ukraine will cause significant supply disruptions or demand disruption in the short term.He noted that valuations in the global memory chip industry have declined and " now provide a favorable risk-return ratio."
Benchmark: Cut Joyy (YY) price target to $62 and maintain its "buy" rating
Bernstein: It downgraded Johnson & Johnson (JNJ) to "flat on the market" from "outperform" and raised its price target to $183 from $180.
Jefferies: Cut its price target on Nike (NKE) to $185 from $200 and maintained its "buy" rating.