Stani Kulechov is the Founder of ETHLend, a Decentralized Lending Innovation using Ethereum. For Over two years, he has been enthusiastically studying blockchain technology and the impact it will have on the financial ecosystem. He discovered that blockchain technology provides incredible benefits for lending, hence the invention of ETHLend.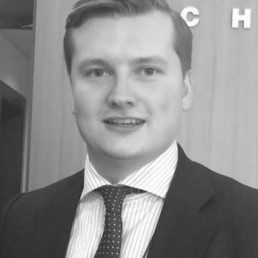 ETHLend creates an effective way for the borrowers to access funding globally and lenders to fund loan requests around the world. ETHLend uses decentralization and cryptocurrency to create a global lending market. The effect is that a borrower in the UK is not limited to local lenders and banks in the UK. Instead, the borrower can access funding from Asia, South-America and other parts of the world.
How are you different?
Loans in cryptocurrencies do have some advantages compared to traditional P2P lending. Since cryptocurrency Ethereum is used for the transactions, the lender can transfer the loan to a borrower, located in any part of the world, within seconds. The speed is a enormous advantage compared to situation where a lender from UK would fund a loan request from Indian and traditional banking would be used.
Cryptocurrencies open the liquidity gates. With the use of cryptocurrencies and blockhain technology, a borrower in UK is not restricted to local banks and P2P lenders. Instead, the borrower can place a loan request, which can be funded from any part of the world. Such global liquidity pool might pressure the interest rate on local lending markets and additionally create more opportunities for local lenders to fund loans abroad.
Secure by design. ETHLend uses distributed ledger technology for the loan transactions. Therefore, there are no local servers that hold the data of the loan agreements. All data is stored in the distributed ledger, which means that the system is more resistant to security vulnerabilities and human error compared to traditional P2P lending platforms, which are open to server attacks and human error or fraud, such as embezzlement. By using the distributed ledger, once a transaction is sent to the distributed ledger, it cannot be changed, not even by ETHLend.
Transparency. Since all transactions are broadcasted on the Ethereum distributed ledger, anyone can explore the transactions. Such transparency removes trust between the parties and provides more information for other lending market participants on the lending activity and interest rates.
Why will the company/product do well?
Since there is more liquidity available locally, this should give pressure on interest rates. For lenders, global lending market would mean more investment opportunities. Additionally, decentralized lending provides faster lending compared to use of the banking system. Transactions are send within seconds or minutes compared to days in the traditional banking system. By the use of cryptocurrency, ETHLend is able to provide access to finance for the unbanked as well.
Where are you based?
ETHLend consists of over 20 people who are working remotely on creating the global lending market. I am myself based in Helsinki, Finland and rest of the team is located in different parts of the world such as Frankfurt, Paris, Los Angeles, Uruguay, Delhi, Hong Kong and Seoul. We are incorporated in Estonia and are relocating to Zug, Switzerland from 2018 onward.
When was the company launched?
On May 2017 ETHLend delivered Alpha-version of the decentralized application on the Ethereum distributed ledger network. Since then ETHLend has been active on improving the technology and expanding functions on the decentralized application.
What have been your biggest wins to date?
Delivering a fully functional application on the distributed ledger. Our biggest win so far inside the team was to deliver a fully functional application on the Ethereum blockchain network. Since then, ETHLend has gained lot of attention on the cryptocurrency and blockchain ecosystem.
Recently, ETHLend has encountered a big breakthrough since a decentralized loan was funded with the annualized return of 12.87%. The first decentralized loan transaction got well noticed in Ethereum subreddit where total of 185 upvotes were given by the Ethereum enthusiasts (more: https://www.reddit.com/r/ethereum/comments/6uov2e/first_decentralized_loan_funded_within_48_hours/).
ETHLend recently established an advisory board consisting of Jon Matonis who is a Founding Director of the Bitcoin Foundation who's career has included senior influential posts at VISA International, VeriSign, Sumitomo Bank and Hushmail. Jon is an economist and e-Money researcher focused on expanding the circulation of nonpolitical digital currencies.
Amin Raifee who has been working closely with the developers of some of the most hyped coins on the crypto market since 2013. He's an active user of Bitcoin communities and a respected member that is constantly involved with the dedicated developers and leaders of this exciting industry.
Ada Jonuse is an IT and blockchain education activist with extensive experience in the International and European politics, including but not limited to UN and the European Parliament.
Further, economically our greatest strength has been that ETHLend has not accepted any VC funding within these past months. Instead, the company aims to launch an Initial Coin Offering (ICO) pre-sale on 25 September 2017. The company aims to sell digital tokens (named LEND) that can be used to receive discounts and rewards on the platform. The aim of the pre-sale is to attract early adopters that are interested in using ETHLend in the near future.
What type of people (market segment) are you trying to attract to your product?
ETHLend is an open protocol, which means that the platform can be used in different market segments such as peer to peer lending or financing small businesses or even institutional investor could use ETHLend to provide fast lending transactions between continents.
Despite of the wide use adoption, ETHLend is focusing on providing easy to use user interface and is working to reduce the learning curve that is associated with blockchain technology. The aim create an easy to use protocol.
What tips would you give to others looking to build their business?
Start off with a strong team and commitment and never ever give up. Secondly, do lot of research and once you have done your research share your idea and try to get as much as feedback as possible, even if the feedback is not something that you might like. Even though we received almost 200 up votes on Reddit, we also received 100 comments which included plenty of critique. From these feedback we were able to fix many issues that we would not have done otherwise.
Tell us about your team?
We are a dedicated team of over 20 people consisting of diverse degree qualified people with legal or financial background, engineers and developers. We are working hard to provide blockchain technology for the mainstream. We want to democratize lending. This means that we want to remove interest rate differences between different countries and provide liquidity to lower interest rates in general. This would mean that borrowers would pay less in interest costs when there is more competition in a global scale. Moreover, we want to serve people that the banks are not serving due to the lack of banking infrastructure.
There is more information here on our team:
https://about.ethlend.io/about-ethlend/
ETHLend is open for collaboration. Team members of ETHLend consists of blockchain and Ethereum enthusiasts from all over the world. Anyone with the aim to participate on the development of global lending market can contribute and brainstorm on Reddit:
https://www.reddit.com/r/ETHLend/
What are your long term plans for your product/company?
Our aim is to create a fully functional global lending market where any cryptocurrency such as Bitcoin or Litecoin could be used for the lending transactions. Moreover, we are going to add tools for collateral management such as collateral calling when the collateral value has dropped and also we are currently creating a FIAT-pegging which means that the loan amount could be pegged to EUR or GBP. Such solution would erase the volatility issue that concerns cryptocurrencies and provides the ability to use ETHLend to obtain a loan for real life financing goals such as borrowing cryptocurrencies for everyday use.
Our aim is to work with the Ethereum and blockchain communities and local groups. We really do not believe in advertising as such, we are more believers in feedback. I think what we are developing has lot of potential but it needs to be developed with the community and users in mind. Once we have a product that the users like to use, then we are on the right track.
Our marketing efforts will aim for attending in local meetups and events for getting feedback for ETHLend. We have a good position for reaching out the world since our team of 18 people is located in different parts of the world. I think this gives us a good edge to understand what is needed for the adoption of decentralized lending in local markets. If we succeed locally in different regions in Europe, Asia, India, Australia, South-America and US, we have a good chance to succeed globally.
What are your favourite tech gadgets?
Oculus Rift. I think virtual reality is coming closer to mass adoption and the experience on Oculus Rift is realistic. I am keen to see where the virtual reality technology will evolve.
What tech gadgets do you wish you could use to help you?
3D printing. I think the 3D technology is getting better within time. This technology could remove lot of barriers and logistical issues when it comes to product distribution.
Anything else you'd like to add/we should have asked?
Hope to see more news on the blockchain technology and cryptocurrencies.
How do people get in touch with you?
Join our Telegram: https://t.me/ETHLend
We use Telegram to interact with our community members. Today, we have over 650 members in our Telegram community. Moreover, we have established local language groups in German, Spanish, Italian and Russian.
Subscribe to our Mailing list at: https://ethlend.io to be up to date no our news.