The eCommerce technology industry creates an enormous space for growth online, it is also becoming a cut-throat competition as online stores continue to rely on ecommerce technology to gain an edge over others.
With current statistics showing that the industry will reach around $1.7 trillion in 2027, it is important for you to keep up with the latest ecommerce technology news to know the trends.
Fortunately for you, we have looked at the latest ecommerce tech news and come up with technologies and trends that can help you grow your online business.
Social Commerce
Evolved beyond a means of keeping in touch with family, friends and like-minded people, social media has become an integral part of any ecommerce platform. eCommerce businesses still see these as a means of branding and marketing, helping raise awareness of their services and products.
But lately, this has gone a step ahead, with businesses selling directly through the social media platforms. Thus, the term social commerce.
Made famous through small mom and pop or entrepreneurs who attempted to create a sales channel that did not involve setting up expensive ecommerce websites and payment systems, social commerce has become a complete purchase lifecycle for many customers.
Livestream Commerce
If you have experience with late night cable TV shopping channels, you may find this concept nostalgic and understandable.
Basically, livestream is an extension of social commerce. The only difference is that instead of having pre recorded video ads, the seller runs a livestream, showcasing products and services.
With livestream, sellers can show in real time how good a product is in use. At the same time, the store link can be shared so that anyone interested can immediately use it to head to the ecommerce store and buy the product.
Buy Now, Pay Later
Made popular in the recent pandemic, Buy Now, Pay Later (BNPL) rose to prominence as several payment services started offering the option consumers the possibility to buy essentials and pay later.
While this concept is easy to implement from an ecommerce tech aspect, financial security is something to look into. Large ecommerce stores can have risk analysis on repeat customers to assess if they will pay back or not.
But for small ecommerce stores, they can rely on the several apps that have popped up offering this service. All ecommerce stores have to do is to integrate the app with their checkout process.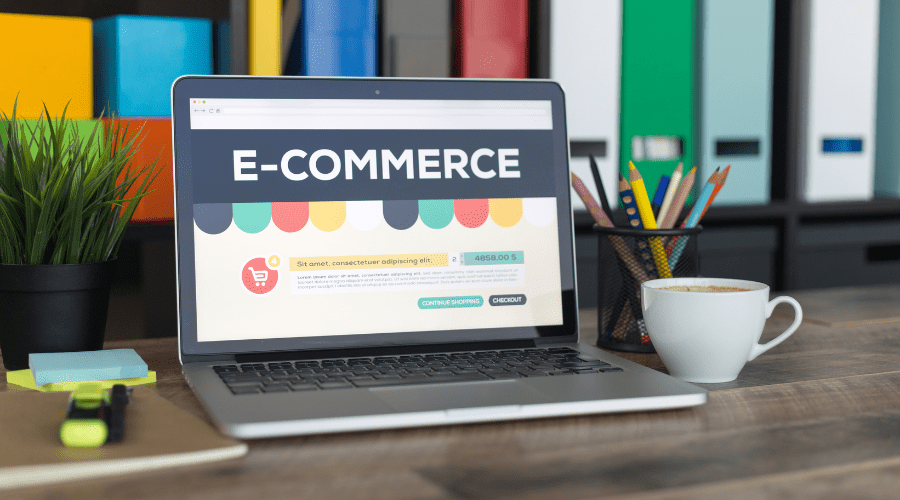 Buy Online, Pickup In Store
A hybridization of a brick-and-mortar store and ecommerce, Buy Online, Pickup In Store (BOPIS) is an ecommerce tech trend that you need to look into.
This involves customers going online through the different ecommerce sales channels (social media, livestream, website, mobile app, etc.) and purchasing products online.
However, instead of the ecommerce store sending out the package, customers can opt to pick up the package themselves.
This has multiple benefits for both the seller and buyer. For the seller, all they have to do is to package the sales. This saves on delivery run costs, which can be sometimes slow and complex, especially if third party couriers are used.
For buyers, they save up on delivery charges. At the same time, it can be convenient for them to pick it up according to a time they are easy with.
This also has another advantage to sellers. Having customers physically walk in to the store can lead to more interest in the products in store, possibly leading to more sales.
AI Chatbots
AI is everywhere now. Thanks to the proliferation of the likes of ChatGPT. But AI chatbots have been around for quite a bit of time.
Thes chatbots can help you answer the most basic questions customers may have about a product, and even your ecommerce store. 
With AI text-based answers becoming more human-like, it is possible for you to deploy this ecommerce technology and many customers may not even realize they are talking to a bot.
Personalized Store Experience
You can use a number of ecommerce tech to your advantage, but the basics can never be ignored. Using analysis of what customers search and browse, you can build a profile of each customer.
Use this to your advantage and have what they like highlighted on your ecommerce platform.
You can even have ads run on social media and other channels that showcase their favorite products and things similar to what they have searched for in the past, all linking back to your online store.
Ecommerce Tech Trends Continue to Evolve
While having all of these running trends can help you boost your ecommerce store sales, you must keep in mind that the trends can drastically change.
Keeping yourself updated and adopting trends early on in the game can help you beat the competition and increase your sales short term, and build your reputation and brand in the long term.