Businesses today are completely reliant on technology. This is both a blessing and a curse. Indeed, the use of technology is one of the reasons that some companies were able to adapt so quickly to changes on the market, caused by the COVID-19 pandemic. However, at the same time a reliance on technology can lead to issues. If companies don't access the right technology then this will put them at a significant disadvantage compared to other rivals on the market. That's why it's important to know the type of tech solutions that you should be using in your company.
Business Intelligence Software 
First, you should think about utilizing business intelligence software in your company. By accessing business intelligence software it is possible to explore different patterns and predict changes that will reshape the market or a particular sector. 
There are lots of different types of intelligent software available on the market. It's important to ensure that you choose the one that provides the features which make sense for your business. For instance, you could consider exploring Amazon repricer software. A business intelligence tool like this will allow you to avoid pricing wars which can be a disaster for everyone involved. It can reach the point where the price is too low to achieve a significant level of profitability. 
When choosing business intelligence software consider elements such as usability as well as power and scalability. It's important to make sure that this technology is going to fit into your overall business budget. 
Some business intelligence software is available for free on the market. However, this will not provide the same robust solution as software that is marketed at a higher premium. 
Cloud Solutions 
It's important to ensure that your business is utilizing cloud based software. Cloud solutions are beneficial because it allows your business model to be far more flexible. This means that you can choose how you run your company, providing more options to employees and team members. Cloud solutions can be highly beneficial because they will allow your company to operate from a remote setting. 
If you are interested in putting your business on the cloud, then you do need to think about security standards. It's important to make sure that any data added to the cloud will be secure. It also needs to be fully recoverable. This is achievable by ensuring that the right disaster recovery plan is in place from day one.
Artificial Intellgence 
Next, you should think about using artificial intelligence software in your business model. Artificial intelligence software will provide you with more power when analysing big data sets that you have access to in your business model. AI solutions can also ensure that various processes in your business model can be effectively streamlined, avoiding issues with production and turn around. Artificial intelligence software is constantly improving and advancing which means that it is becoming capable of helping with more complex processes that are apparent in various business models. 
If you are interested in exploring artificial intelligence options in your business, then you should consider the areas where it would help strengthen your company. For instance, you might want to think about using AI as a marketing tool. In marketing, AI can be useful to ensure that key holes in demand are identified and effectively filled. 
Accounting Software
You may also want to think about using accounting software in your business model. Accounting software will ensure that your business does not end up in the red and that you can keep on top of your company finances. 
Accounting software will save you from needing to hire an accounting service which could be too expensive for the typical small business. 
It is perhaps also worth mentioning that accounting software will be vital at crucial times of the year. For instance, you'll find it particularly valuable during the tax season. A tool like this will ensure that you can keep track of how much you have earned so that you can provide an accurate tax report. It can also help when you are completing deductions as well while ensuring that you do stay on the right side of the legal line here .
Accounting software is completely scalable and suitable for companies large and small. 
Customer Relationship Management Software 
Finally, it's important to recognize that customers do want more from businesses these days. They want to ensure that they feel connected to a brand while being provided with the right quality of service and additional value through solutions offered. This means that in today's industry, it's about more than just securing the initial sale. Instead, you need to think about the next step and after-purchase customer care. Once they have bought your product or used your service, customers still want to feel as though they are connected to your brand.
Of course, checking up on customers is time intensive and it's easy for checks to slip through the cracks. To ensure that this does not occur, you should consider investing in the right relationship management software. The best options here will allow your sales team to always track where a customer is in the marketing funnel and understand the next steps that should be considered. It also helps companies deliver greater levels of value to every customer with the right support long after the initial sale is complete.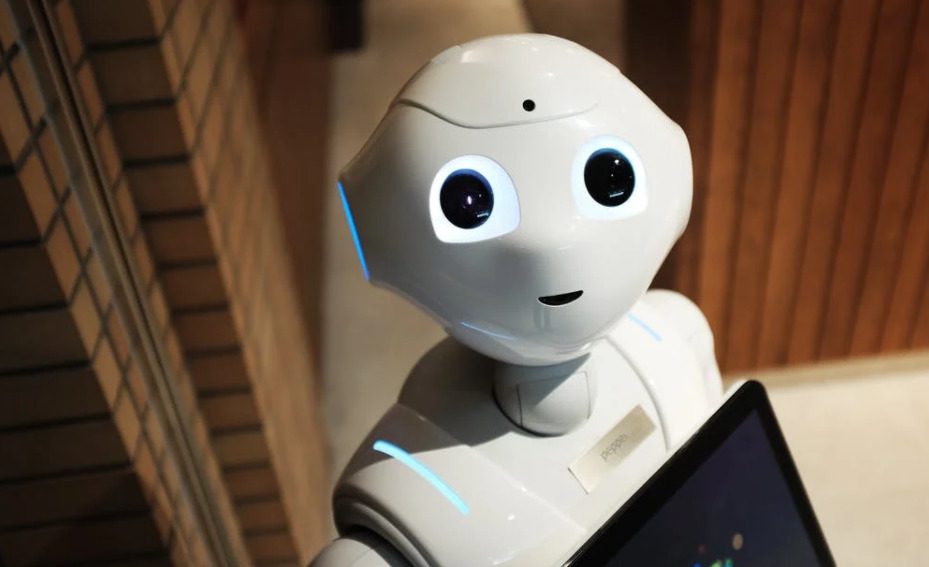 We hope this helps you understand some of the steps that you should take to ensure that your business does have the technology which will make a significant impact. Making the right choices will guarantee that your business is far better positioned to achieve the results that you were hoping for. 
You should also think about how using the right tech can improve the overall perception of your business. New technology ensures that your company feels and looks like a modern brand ready to tackle the challenges on the market today. It positions you as an innovator that consumers will want to buy from and clients will want to be connected to.