Introduction
Welcome to our comprehensive guide to the best dermatologists in Toledo, OH. If you're seeking exceptional dermatological care from highly skilled professionals, you've come to the right place. In this article, we will provide you with detailed information about the top dermatologists in the region, their areas of expertise, and the outstanding services they offer.
Dr. Matthew Molenda — Specializing in Skin Cancer and Reconstructive Surgery
Dr. Matthew Molenda, a board-certified toledo dermatologist, is a leading expert in managing skin cancer and reconstructive surgery, with a particular focus on facial procedures. He completed his medical education at the Northeast Medical University of Ohio and has been practicing in Toledo since 2007. Dr. Molenda is a member and Fellow of prestigious organizations, including the American Academy of Dermatology (FAAD), the American Society for Dermatologic Surgery (FASDS), and the American College of Mohs Surgery (FACMS).
At Bravia Dermatology, Dr. Molenda's medical facility, patients can expect comprehensive medical, surgical, and cosmetic dermatology treatments. The clinic offers telemedicine services and virtual tours for added convenience.
Dr. Matthew Molenda's specialties include:
Acne

Eczema

Reconstructive Surgery of the Skin

Excision, Excisional, Shave, and Punch Biopsy

Cryosurgery

Shave Removals

Psoriasis

Rosacea

Skin Flaps and Grafts

Cartilage Grafts

Cosmetic Surgery

Microneedling

Sclerotherapy

Chemical Peels

Kybella

Upper Blepharoplasty

Hand Rejuvenation
Dr. Molenda has received recognition for his exceptional work, including being featured on the cover of Toledo City Paper's Top Docs edition and the annual "Top Docs" edition of M Living. He is currently accepting new patients.
Dr. Mounir Boutros — General Dermatology and Skin Cancers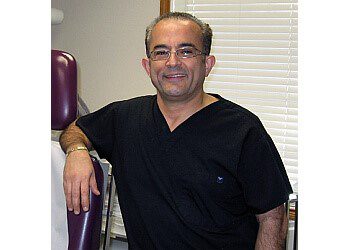 Dr. Mounir Boutros, a highly skilled dermatologist, brings over 35 years of experience to his practice. He has completed two residencies and served as a Clinical Assistant Professor at Ohio State University for ten years. Dr. Boutros practices general dermatology for adult, geriatric, and pediatric populations, with a special interest in skin cancers and moles requiring multiple medical and surgical interventions. He is affiliated with several renowned hospitals in Toledo, including Toledo Hospital, Flower Hospital, St. Luke's Hospital, St. Ann's Hospital, and Blanchard Valley Medical Center.
Dr. Boutros's caring attitude toward patients, derived from his previous practice as a psychiatrist, sets him apart. He has also given presentations on the most common dermatological conditions to colleagues and the public and has participated in numerous free skin cancer screenings.
Dr. Mounir Boutros's specialties include:
Acne

Actinic Keratosis

Basal Cell Carcinoma

Benign Skin Lesions

Benign Tumors

Dermatitis/Eczema

Folliculitis

Fungal Nail Infection

Hair Loss

Hidradenitis

Hives

Impetigo

Intertrigo/Inflamed Skin Folds

Itchy Skin

Keloid/Scars

Lichen Planus

Ringworm

Rosacea

Scabies

Seborrheic Keratosis

Shingles
Dr. Boutros accepts insurance from a wide range of providers, including Aetna, Anthem Blue Cross Blue Shield, Cigna, Humana, Medical Mutual of Ohio, and United Health Care, among others.
Dr. Ana M. Thompson — Medical and Cosmetic Dermatology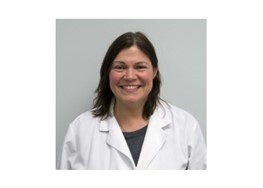 Dr. Ana M. Thompson, a board-certified dermatologist, has been providing top-level dermatology treatments for over 20 years. She completed her medical education at the University of Texas Medical School in Galveston and received specialty training in dermatology at Henry Ford Hospital in Detroit, Michigan. Dr. Thompson offers a comprehensive range of medical and cosmetic dermatology treatments at Anders Dermatology, where the focus is on providing the most effective services using cutting-edge technology.
At Anders Dermatology, Dr. Thompson's expertise encompasses:
Skin exams and screening

Acne

Rosacea

Wart removal

Psoriasis

Biologic therapies

Skin cancer treatment

Eczema

Bacterial and viral skin infections

Dermaplaning

Waxing

Dermal fillers

Pigment treatment

Microneedling

Hair loss

Facial wrinkles

Lesions
Dr. Ana M. Thompson is board-certified by the American Board of Dermatology and is a member of several prestigious medical organizations, including the American Academy of Dermatology, Ohio State Medical Association, and Academy of Medicine-Lucas County.
She accepts various insurance providers, such as Aetna, Anthem, Blue Cross Blue Shield, Medical Mutual of Ohio, Paramount, Summa Care, and United Health Care.
Conclusion
When it comes to your dermatological needs, Toledo, OH, offers a wealth of highly skilled and experienced dermatologists. Whether you're seeking cosmetic enhancements, pediatric dermatology, skin cancer detection and treatment, or comprehensive medical and cosmetic services, these top dermatologists are dedicated to providing the best possible care.
By choosing one of these esteemed professionals, you can rest assured that you are in capable hands. Schedule an appointment today and experience the outstanding dermatological services available in Toledo, OH.