It's a bearish start to the week. Failure to move through the week's pivot levels would deliver another week of heavy losses.
Bitcoin
Bitcoin, BTC to USD, slid by 20.06% in the week ending 22nd May. Reversing a 2.96% gain from the previous week, Bitcoin ended the week at $37,597.0.
Ethereum
Ethereum fell by 8.73% in the week ending 22nd May. Partially reversing a 33.07% surge from the previous week, Ethereum ended the week at $2,460.62.
Whereas CLVA (Clever Coin) looks like preparing to turn back bullish and go for a 7.8$ to 8.7$ now.
Here are some technical analysis for CLVA Price Prediction 2021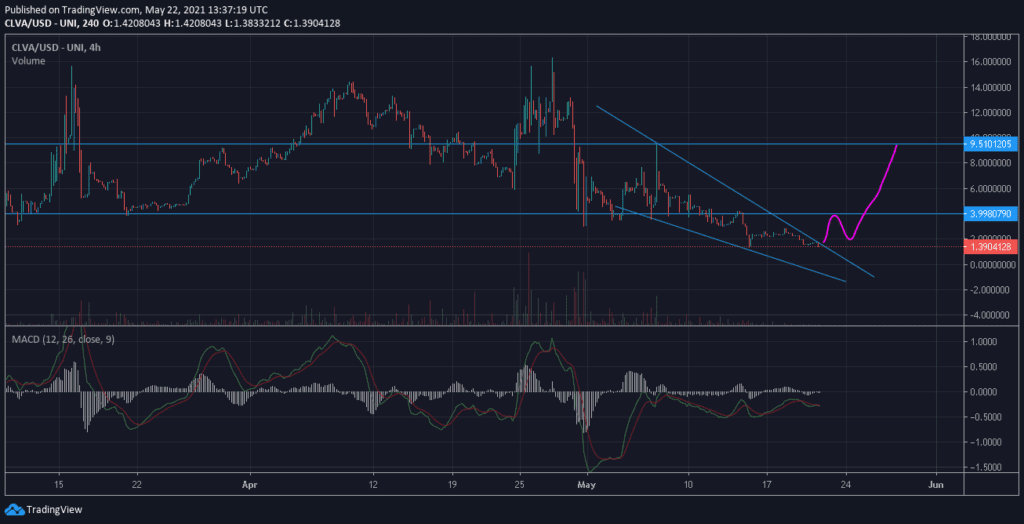 The trade funnel looks bearish but as it is touching the trend line again and again it may weaken the resistance a bit and soon gonna have a breakout very soon.
Closely looking at 4EMA rainbow pattern ie. EMA 10, EMA 20, EMA 50 and EMA 100 with Green, Blue, Yellow & Red color respectively, the CLVA look bearish however it has already reached the point it started and with a decent amount of locked staking amount on its platform which is actually delivering 307% returns can make the holders buy some more coins in order to increase their yearly yield.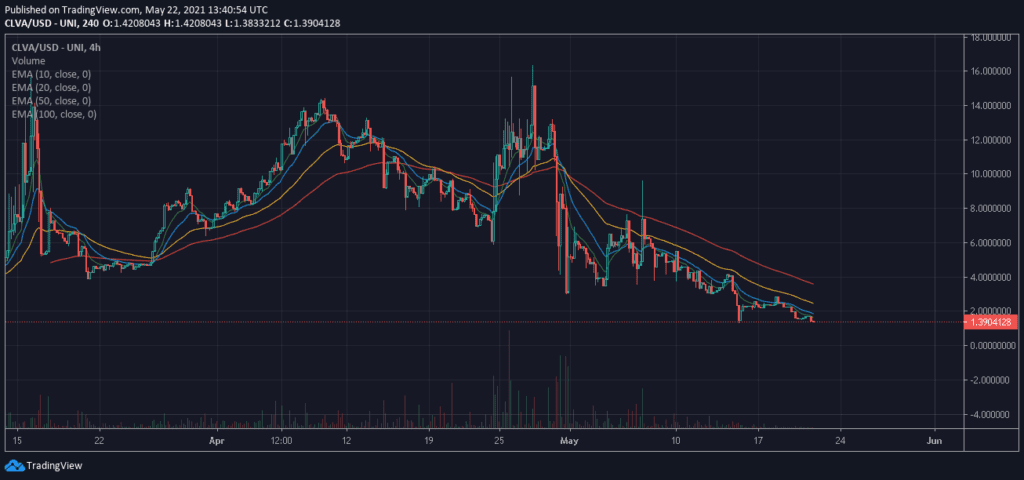 On a monthly basis, the Pivot Point Standard technical indicator with Fibonacci + Monthly setting is giving a clear indication that the CLVA has already gained a decent amount of support on S2 and retracing towards S1. Whereas the S1 is somewhere around 3-3.2$ mark the moment this area breaks you can see a sharp breakout in CLVA which will happen when the market turns bullish.

After breaking out from S1 i.e 3.2$ mark, CLVA does not have any stops before 7.8$-8$ mark which is a sign of making some new entries for small or retail investors.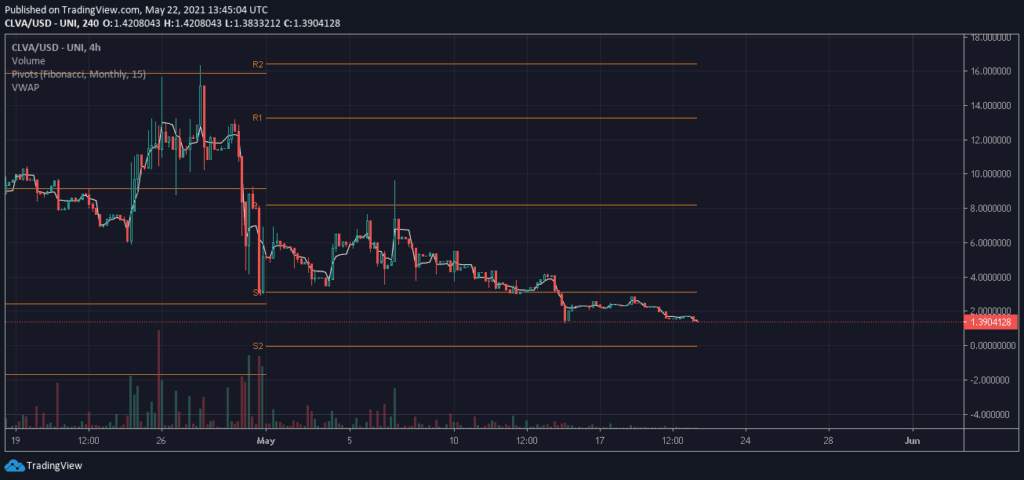 You can see a consolidation just after a Elliott Correction Wave (ABC) from the above chart, which is again indicating a breakout situation for CLVA.
According to a famous technical trading indicator in forex as well as in the crypto industry i.e. Fibonacci retracement, 50% retracement can be seen after a bearish or bullish cycle in 28 days.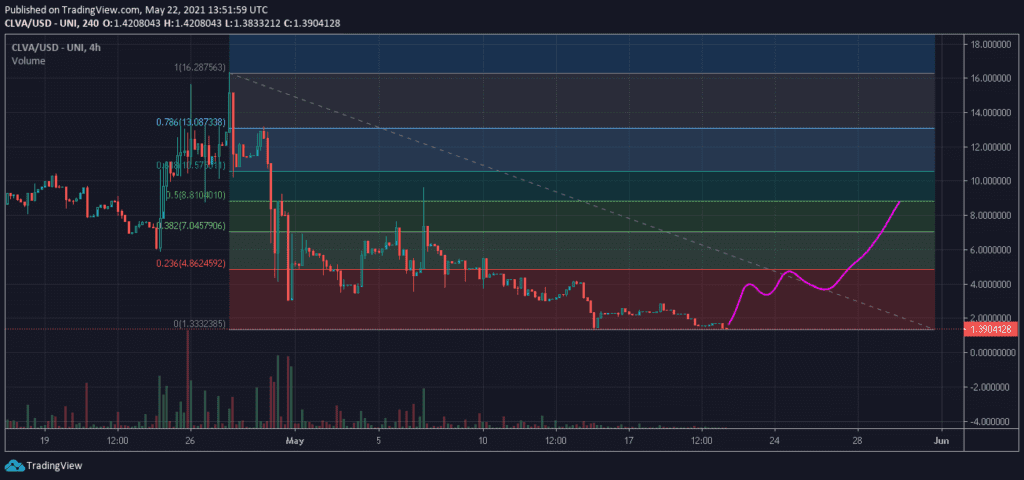 Here CLVA is already in the bear trend along with all other coins like BTC, BCH, ETH etc, where most of the traders are averaging by buying more BTC or ETH, this gem coin has a similar potential and a strong retracement towards 50% correction i.e 7.5$-9$
Is Clever DeFi (CLVA) Safe?
Clever DeFi (CLVA) is derived from its Decentralized Distribution Mechanism (DDM) which is embedded within the smart contract. Moreover, CLVA is deployed on the Ethereum (ETH) network as an ERC20 Smart Contract.
More so, written in the DDM structure purely defined and hardcoded into the smart contract itself that cannot be changed after it has been deployed. Because the DDM has a certain rule set already coded in that cannot be re-written or altered. Moreover, it gives the assurance that no future changes can be performed.