Blockchain platforms are always a hot topic and there are so many new ones popping up. Which one will be the next big thing? Some people are betting on Calyx Token (CLX). They started their presale recently and it's already been doing well. So, what is all the hype about? And will it dethrone Tezos (XTZ) or Filecoin (FIL)? Let's take a closer look.
Tezos (XTZ) and Filecoin (FIL) Proved that Presale Coins are Worth Your Attention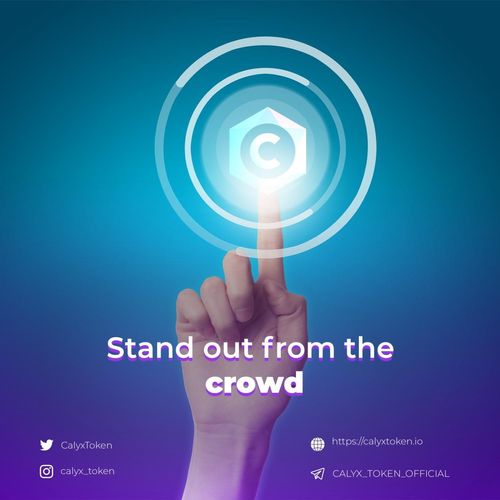 The Tezos (XTZ) is a smart contract-based network that, in many ways, resembles Ethereum. Tezos, on the other hand, is attempting to provide more sophisticated infrastructure — meaning it can grow and improve over time without ever posing a risk of a fork. This is something that both Bitcoin and Ethereum have struggled with since their inception. XTZ holders can participate in Tezos development proposals, which are referred to as "protocol upgrades".
Tezos (XTZ) is a presale that has evolved into a much bigger project that competes for the top spots among today's crypto giants. The Tezos (XTZ) community will run the blockchain to improve members' lives by using an advanced voting system.
Tezos (XTZ) had an ICO that began at around $0.47 and raised over $200 million. This fundraising, in turn, assisted to propel them to where they are today. Tezos's current price is approximately $3.18, meaning it has risen by more than 600% since the ICO.
Filecoin (FIL) is another well-known presale that helped the project as a whole make significant progress. It lets users offer their unused storage space on devices to other people. This will cut down on the need to constantly construct new storage components, which may be costly. It will enable firms to take advantage of Filecoin's decentralized network.
Those who bought at the $5 presale price would have received an increase of over 3600 percent if they sold at the maximum. A $1000 investment, for example, would have resulted in a profit of $36,000.
The first price for Filecoin (FIL) was $5, and it has sold over $250 million worth of tokens. With such a large sum of money, it's no surprise that Filecoin (FIL) reached an all-time high of around $188 and currently is hovering around the $18.99 mark.
Is Calyx Token (CLX) Worth Your Attention?
The next big presale story to take the spot could be Calyx Token (CLX). This crypto has devised a liquidity sourcing mechanism that can obtain liquidity from a variety of places and use it to give the greatest swap rates possible.
The implementation of the CLX platform will concentrate on security, transparency, and decentralization. Smart contracts will make sure there is no third-party involvement. In a single transaction, users can trade instantly since CLX will be available to exchange immediately. Users can earn a portion of execution fees by sending coins to CalyxSwap, where the tokens' contribution to the common liquidity pool will be rewarded in proportion. Multiple liquidity pools will provide adaptability for traders, lowering gas costs.
The Calyx Token (CLX) will initially be available on the Ethereum blockchain. However, the Calyx team intends to support a variety of blockchains, such as Polygon (MATIC), Avalanche (AVAX), Fantom (FTM), and Binance Smart Chain (BSC).
During the presale stage, before the live market launch – coins are offered at a lower price and are considered safer. Because the price can't fall, this implies that your invested capital has a greater possibility of growing. The total supply of Calyx Token (CLX) will be limited to 500 million tokens.
Should You Invest Your Money in Calyx Token (CLX)?
At its finest, the cryptocurrency industry is an unpredictable one. As a result, a thorough study is required. Once you're happy with the project, it's usually best to join at the lowest price available. Based on the instances given, it's clear that presale projects have a lot of promise, and Calyx Token (CLX) is one of the better presale projects available.
For More Information On Calyx Token:
Presale: https://presale.calyx-token.io/register
Website: https://calyxtoken.io
Telegram: https://t.me/CALYX_TOKEN_OFFICIAL
Twitter: https://twitter.com/CalyxToken
Instagram: https://www.instagram.com/calyx_token