Bali –  a sunny island in Indonesia, known for its diverse culture, majestic landscapes, hospitable locals, and relaxing atmosphere, is gradually becoming an attractive center for various business models. For Ukrainians forced to move, Bali offers a fresh start and diverse opportunities for personal and professional development.
Successful case of Victoria Galitskaya
Victoria Galitskaya, a successful developer from Ukraine, is one of the bright examples of successful adaptation to the Balinese way of life. She is actively engaged in construction both in Ukraine and Indonesia.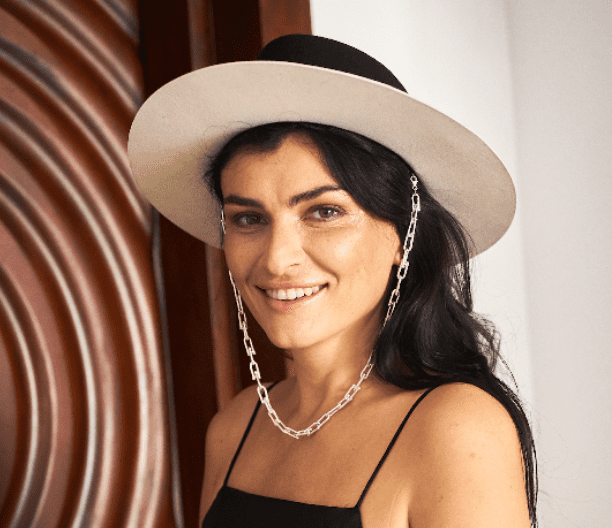 One of the projects Victoria Galitskaya is involved in is the construction of a children's home in Bali, which will accommodate 90 children. This charitable project has received support from the Ukrainian community. After the successful implementation of the project in Bali, Victoria plans to develop similar charitable initiatives in Ukraine.
Victoria Galitskaya's previous experience shows that she not only provides material support to children's homes but also develops educational programs for children. This helps children acquire new skills and feel empowered to achieve success. One of Victoria's goals is to create conditions where children's homes become unnecessary, as all children can grow up in caring families where all conditions for their full development are provided.
Victoria Galitskaya not only successfully develops her business in Bali but also makes a significant contribution to charity and the development of social programs for children.
Potentially interesting niches for development in Bali
When considering the possibility of relocation to Bali, Victoria advises Ukrainians to pay attention to the following industries:
Real estate investment. Bali is an attractive place for real estate investment. The island attracts a constant flow of tourists, creating favorable conditions for property rental and leasing. This can be an additional source of income, providing a stable passive income. Although the cost of real estate in Bali may be higher than in Kyiv, the prospect of significant passive income, estimated at 20-24% per annum, makes this investment attractive. For example, you can purchase a villa or apartment in Bali and rent them out to tourists. With proper management and attractive location, real estate can generate stable income over a long period of time. It is important to conduct a thorough market analysis and consult with real estate professionals before making investments.

Teaching English. Bali has a high demand for learning the English language, especially among locals and tourists. This opens up opportunities for Ukrainians who are proficient in English to teach it on the island. You can work as an English language teacher in language schools, educational centers, or offer private lessons. The average salary for an English language teacher in Bali ranges from $800 to $1200 per month, depending on experience and qualifications. In addition, there are many opportunities for additional income through private tutoring. This can be an interesting option for those who want to work in the education field while enjoying the beautiful atmosphere of Bali.

IT sector. Bali also offers favorable conditions for individuals in the IT sector who work remotely. The island attracts many digital nomads, freelancers, and remote workers from different countries due to its beauty and serene atmosphere. Here, you can work on your projects and clients, regardless of geographical location. According to research, the average income for IT specialists in Bali ranges from $1500 to $3000 per month, depending on experience, skills, and specialization. This income level, combined with lower living expenses, makes Bali an attractive place for IT professionals seeking a balance between work and quality of life. You can enjoy the beautiful nature, beaches, and cultural attractions of Bali while continuing to work in your field.

Beauty salons. Beauty salons thrive in Bali. The island attracts many tourists who want to indulge in beauty and relaxation during their vacation. This creates favorable conditions for entrepreneurs looking to open a beauty salon. A beauty salon can offer a wide range of services such as hairdressing, manicures, pedicures, cosmetic procedures, massages, and more. Estimated net income from a salon in Bali can reach approximately $3000-4000 per month, depending on location and services provided. Opening your own beauty salon in Bali requires initial investments associated with equipment, renting a space, and hiring qualified staff. However, due to high demand for beauty services and growing tourism, it can be a successful and profitable venture.
Compliance with the laws and regulations of doing business in Bali
Business registration. It is necessary to register a company in accordance with local requirements.

Work visas. To work in Bali, it is necessary to obtain the appropriate work visa.

Tax obligations. It is important to comply with tax obligations and rules.

Labor legislation. It is important to comply with rules regarding labor conditions and employee protection.

Licenses and permits. Depending on the type of business, special licenses or permits may be required.
Compliance with these aspects of legislation and regulations is an important part of successful business operation in Bali.
Bali offers many opportunities for development and relocation for Ukrainians. Victoria Galitskaya urges Ukrainians to be open to change, not to limit themselves, and not to let fear control the situation, as everything is possible in Bali if you are willing to embrace the challenge.