PDF is certainly becoming the most successful format and increasingly gaining popularity in education circles as it is secure and universal. Over time editing these documents becomes sometimes problematic and this is where PDF editors come to the rescue. There are numerous online PDF editors in the market available for students. To find the best, factors like features, functionalities, advantages, and disadvantages must be considered. In this article, we will see some of the best PDF editors for learning research in 2022.
Introduction Of Wondershare PDFelement 
PDFelement is a PDF editor that is very useful to students in terms of research and study. This free pdf editor can be used on Windows, Mac, iOS, and Android at the same time. Tue designing of the tool in PDF element can help students study efficiently. 
This tool has incredible features for online document filling, adding comments, electronic signature input, and the newest OCR technology. Combining documents, security, file processing, split files, and document conversion features are boons for students.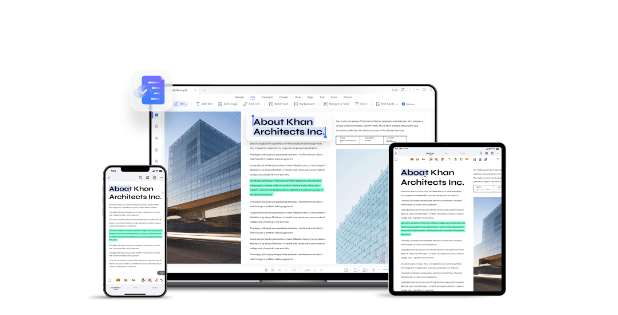 With PDFelement software you can access some features like 
Open, save, print, and markup PDFs; 

Secure PDFs with password protection; 

Add, remove, move, resize and rotate the graphical element in your PDF; 

Create an interactive form field and recognize from the field automatically; 

Convert PDF documents into PowerPoint, Word, Excel, HTML, text, and image files; 

Extract data from PDF forms and export in CSV format; 

Insert page numbers, page elements, and Bates numbers for future reference. 

Approve and sign documents digitally; 

Unlock text within images using OCR; 

Perform partial OCR on specific user-defined fields in scanned PDFs;

Batch process to convert, create, optimize, data extract, and watermark. 
Some of the features of PDFelement 
The PDF can be converted into many other formats without compromising the overall quality. 

It has the facility to add bookmarks, comments, signatures, and many more. 

Merging the documents, organizing pages, and combining different PDFs are available. 

A Free trial version is available for first-time users. 
Efficient Learning With PDF Editing Tools 
There are various benefits of PDF editing tools that help students with their studies and research. With advancements in technology education surely has become easier and more accessible. 
Learn with PDF: In this digital era, the world has significantly moved towards online study. You can convert paper documents to searchable PDFs and further search for keywords in digital materials to quickly locate key content. You can also have access to the whole PDF for the course of your respective educational institutions. 

Read and Annotate on PDFs: You can highlight, underline or add notes while reading the PDF. This will make it easier for you to revise the whole syllabus at once when the examination approaches. You can also have the facility of multiple reading modes to take references while studying, making notes, and memos.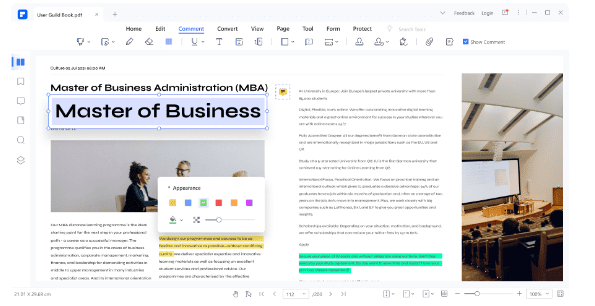 3. Combine and create new PDFs: Sometimes it becomes very difficult to allocate a file or PDF when needed. It leads to a waste of time and a very tiring process. Instead, PDF editing tools provide you the facility to combine multiple PDFs into one. You can create new PDF files from old assignments, notes, and scanned documents to organize study materials. 
4. Store the PDFs in the cloud: To save your phone's storage you will get cloud accessibility in which you can upload your PDF files to Document Cloud and access those files whenever required. Moreover, you can access your files from any other device out of the library. These features will surely make your efforts easier. 
5. Translate the language: You may get your desired information but in a language that is unknown to you. To access such problems PDF editing tools provide you with an amazing feature to translate foreign languages. Moreover, it has accessible support for 100+ languages. 
Best Online PDF Editor For Learning And Research – HiPDF 
PDF editor provides you with the feature of converting files or documents from one format to another. You can Learn with PDF and convert the files to numerous formats such as Word, PPT, Word Excel, JPG, PNG, HTML, GIF, TIFF, BMP, RTF, EPUB, HWP, and HWPX. 
Let us see some of the converting types 
Convert from PDF: There is a possibility that you need the required documents other than in PDF format. To have access that includes conversion of PDF to word, PDF to PPT, PDF to Excel, and PDF to JPG.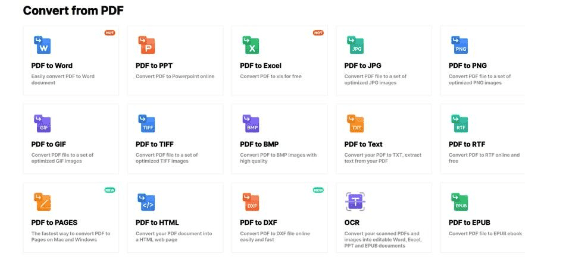 2. Convert to PDF: This feature helps you to have access that includes conversion of Word to PDF, PPT to PDF, Excel to PDF, and JPG to PDF. 
3. Compress PDF: This feature helps you to compress your PDF files. It can reduce the size of the file in just a few clicks. It's very easy to access, as you only need to click on the compress option and choose the size of the file by selecting between the three filters: High, Medium, and Low. 
4. Merging PDF: The PDF editor has a feature in which you can merge two or more small or large files into one. This helps you to study different aspects of a topic that too in a single set of documents in the form of a PDF. 
5. Cropping PDF: Cropping unnecessary things becomes a fundamental thing while editing a PDF. This also has a role in fixing the relatable images, tables, and flow charts. It prevents the document, files, or PDF from being lengthy and boring. You can adjust the margin size swiftly and can fill the PDF with a pdf filler. 
Verdict
Now, as you know all about the PDF editor in detail, you must try this tool as its price ranges from $80 to $130. You can have access according to your affordable range. It is supported in Windows, Mac, iOS, and  Android. Conversion speed ranges from 45 seconds to 2 minutes per 100 pages. It's very easy to use, simple and minimal. Its editing is simple and supports the OCR function. 
We would surely recommend using this amazing tool and don't forget to share your feedback.