For many people cryptocurrency trading — and trading in general — can be an extremely complicated idea. Some brave souls decide to plunge into the world of money and risks and start earning, but immediately they are greeted with many "hidden rocks" — big amounts of projects, exchanges, services and options, risk of losing money, endless information on the Internet. A beginner can get lost and the process of getting started may be a bit slow-moving or maybe it even won't start at all. 
But what if you could start trading without spending a lot of time and resources, and to learn from professional traders, study their strategies and copy them? 
Well, this can be done through social trading that allows beginners to see what professional traders do, and based on their experience to make their own moves. 
What Is Social Trading and How It Works?
Social trading is a relatively new way of trading giving people instant and constant access to information generated by other users, which allows the newbies in the field to make trades even without having deep knowledge of it. 
Actually, your investment decisions are defined on the data and analyses performed by others. This process enables you to seek or help others in your field, bringing a new social element to trading.
Social trading allows people to learn faster and in a real time and environment, work with other like-minded people for a mutual benefit. Beginners can see how experienced traders do business, examine their trading history, find out why they take certain actions and follow them using copy trading.
Copy trading concept: you simply let someone else develop the trading strategy for you by directly copying the exact same trades they make. 
What Is Social Trading Platform?
The financial market has a huge amount of tools and professional trading platforms that combine many useful features. And it's hard to imagine how many new ones are going to be developed. 
It can be very tough to choose the one that works best for you. But all these platforms have one idea — to provide an appropriate environment for trading or just for market analysis. 
Social trading platforms have a similar concept of any social network. Let's take Facebook: it connects you with your family and friends at all times, providing good conditions for interaction. 
Social trading platforms provide an environment where newbies can trade online with the help of others — as usual with the help of professional traders. The users can interact with each other, exchange data, methods and ideas, analyze the market and strategies. Sounds similar, right?
So, social trading is a great way for less experienced investors to make money. But before the start, it's important to choose the right platform that best suits your needs and goals. 

Best 5 Crypto Social Trading Platforms 
Let's take a closer look at some of the top social trading platforms based on the cryptocurrency market!
Here we go!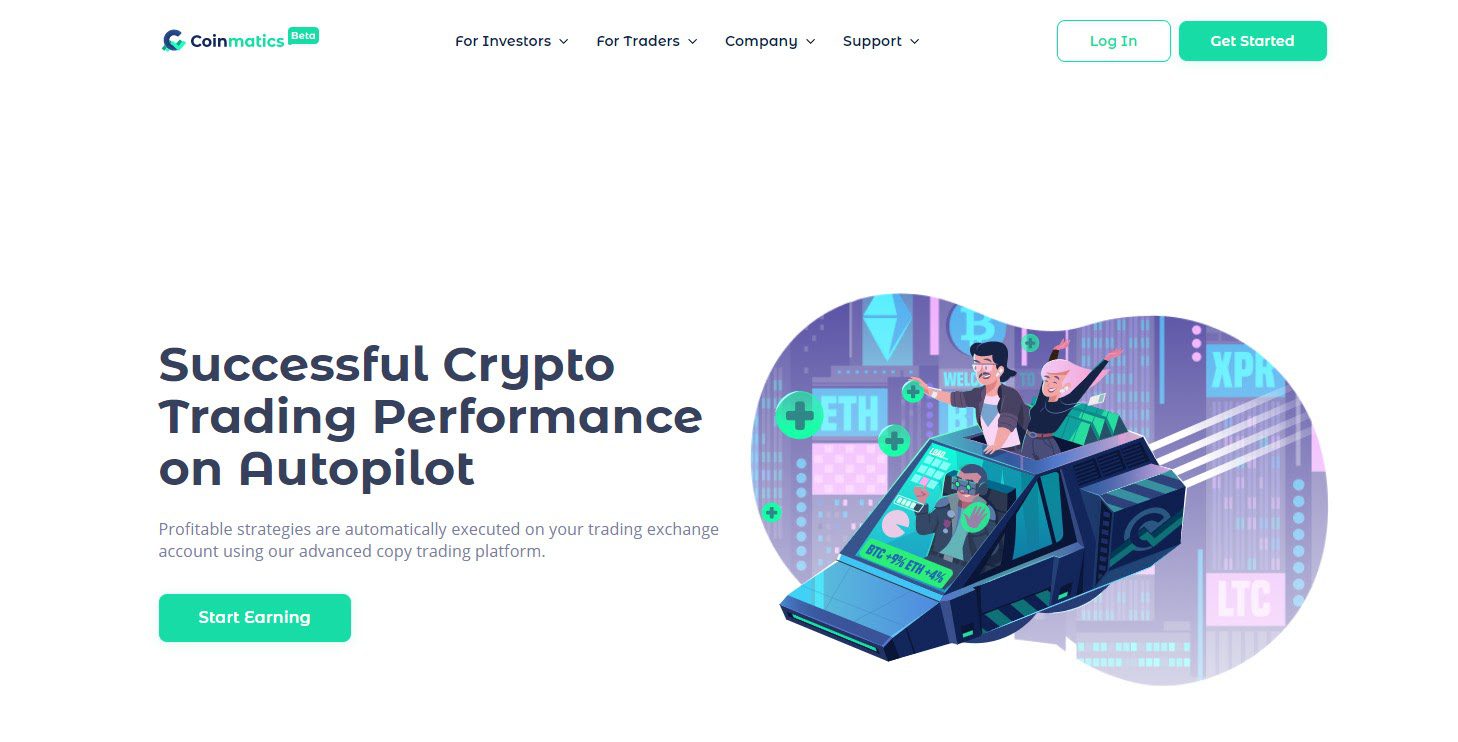 Coinmatics is a social crypto copy trading and analytical platform for everyone — both beginners and professional traders.
Founded by Dyanis Zabauski in 2018, Coinmatics became an excellent tool for those who want to start investing in cryptocurrency and learn strategies from professional traders. 
In a word, the service allows investors to copy the crypto trades in automatic or manual mode. For traders, Coinmatics is an opportunity to make money by growing a subscriber base and getting profit out of their copied deals. Therefore, both can gain profit with the service. 
The main feature of Coinmatics is crypto copy trading. It offers more than 100 traders who are ready to share their strategies. At the moment, only Binance exchange is available for copy trading and Bybit is coming soon.
Before subscribing, an investor can see and evaluate trading strategies by checking his portfolio, trading signals history, total profit, risk level, and trading period. All this information is open, so every user can check it and make an independent evaluation. 
Additionally, other services are helpful for more experienced traders to look at the market from different angles: crypto arbitrage, ticker alerts, analytics, and different analytical dashboards in the system. 
Security: no withdrawal permissions in API key settings; credible statistics; two-factor authentication for account protection. 
Pricing: the trader pays to Coinmatics platform only 5% of the profit from his strategy for the billing period. Coinmatics does not charge any commission from investors, it can only be charged by a trader. If an investor wants to copy a trader's strategy, he needs to pay a fixed subscription fee which is determined by the trader (e.g. 5$ per month). Minimum deposit for auto trading — 150 USDT.
What about Social Elements of Coinmatics?
Coinmatics provides step-by-step training, Knowledge Base with Questions & Answers section and a detailed User Guide with video instructions to help users familiarize themselves with the service before starting. 
Support team together with the Customer Success Department is ready to accompany clients on any issue related to the services and the principle of trading on the platform. 
Also Coinmatics is active on social media — you can visit Instagram, Facebook, Twitter, LinkedIn pages and the users are able to follow updates and learn interesting concepts of the crypto world in their internal blog. 
In outline, Coinmatics is worth trying for crypto enthusiasts, especially for beginners who want to copy trades as the interface is intuitive and user-friendly, efficient and fast-working support, and this social trading platform offers all necessary conditions for a good start.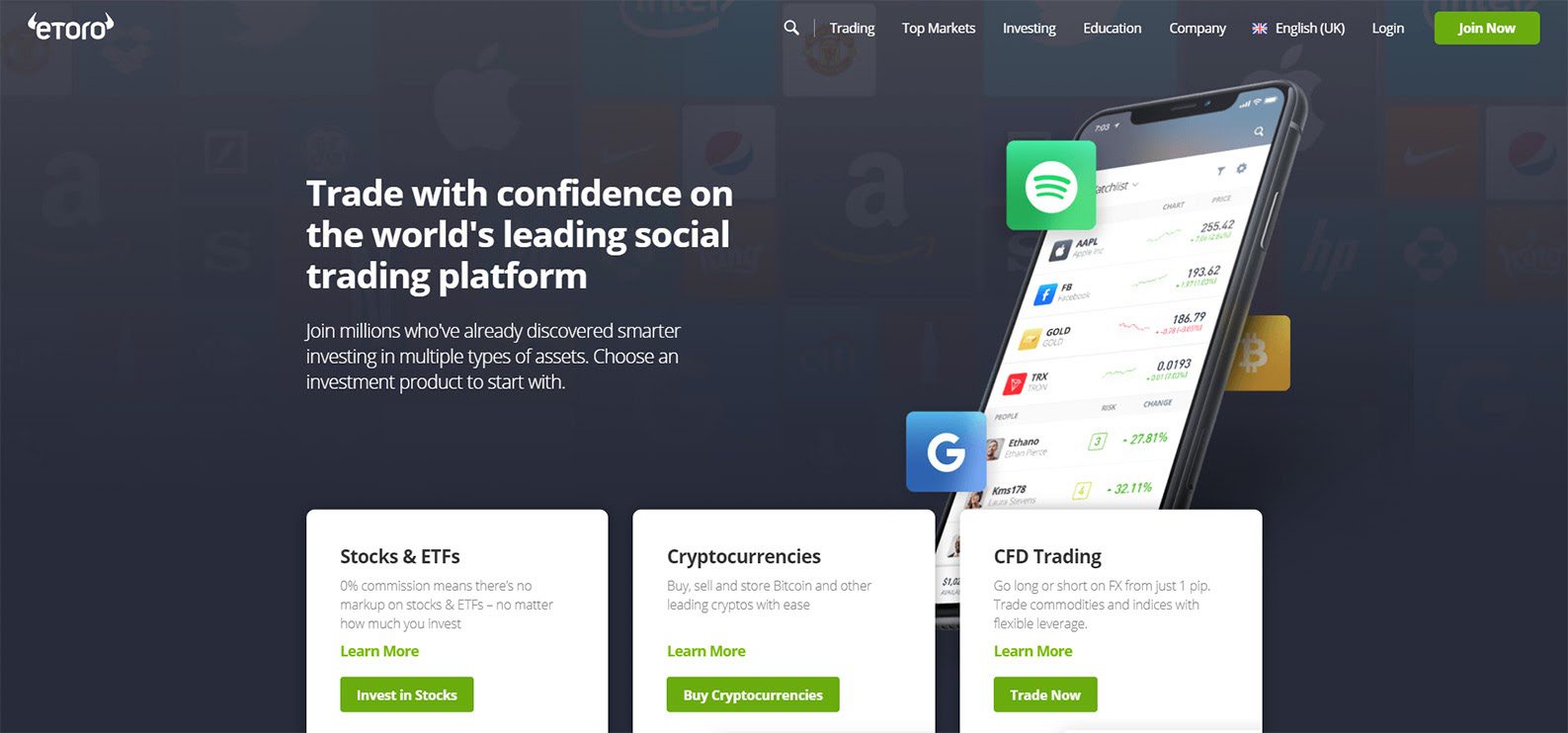 eToro is a multi-asset social trading platform that is considered as a pioneer of social trading. The platform is trusted by millions of users from more than 140 countries. 
Founded in 2007, broker eToro became the world's leading platform for currencies, stocks, commodities, indexes, ETF, and cryptocurrencies (more than 16).
The pros of eToro include a user-friendly interface, fast and seamless account opening, a free practice account with virtual money, unlimited daily withdrawals, zero commission, a great community for digital money traders, and lots of other financial products.
Security is represented by the FCA and CySec regulations and the funds are protected by industry-leading security protocols.
Pricing: only withdrawals incur a fee of $5 and, additionally, eToro Official charges for spreads.
What Makes eToro Trading Platform Social?
Much focus is given on education for novice investors with a user-friendly interface, while a fully functioning demo is available as well. 
eToro's advanced social trading features make it the social trading network — every user is free to interact with other investors and copy their trades. Like on any social networks, you can also create your custom news feed, including your favorite traders and the most relevant news. 
eToro team values open discourse and wisdom sharing, so they offer social features outside the platform. For example, traders can easily share their decisions and actions towards trading strategies on other social networks, such as Facebook and Twitter. 
In addition, eToro is active on many social networks, keeping both their own community and the general social media public informed. 
More detailed information about the social component of the platform is described on the page of eToro's website.
Combining the social element with a user-friendly interface and a set of special features and customizable options makes eToro one of the most popular platforms in the framework of social trading.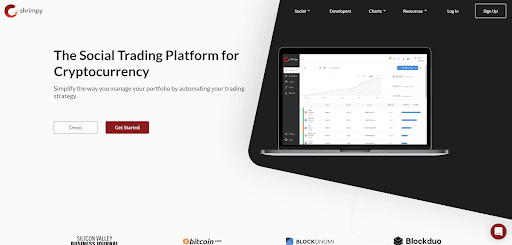 Shrimpy is a cloud-based crypto trading platform with focus on automated portfolio management, social trading and long-term portfolio growth.
Founded in 2018, the Shrimpy team has created a platform for personal crypto investments. It makes it easy for users to grow their crypto portfolio in an automated way and copy the strategies of the experienced traders in the crypto market.
The features of the platform is divided into 3 parts: 
Social Portfolio Management

— configure a crypto asset portfolio and automate it, track performance, monitor the market and interact with other investors.

Trading

— Shrimpy currently supports the top 16 exchanges in the market.

Automation

— automate trading strategies using various indicators and trading tools.

Shrimpy Developers

—  build scalable trading bots or services using the Shrimpy API.
Security. Every API key is securely encrypted and stored using hardware security modules (HSMs). Shrimpy only requires the ability to read data and make trades. Two-Factor Authentication ("2FA") is used for account protection.
Pricing. Currently, the social trading platform costs $19/mo. It gives you access to portfolio management, social trading, backtesting, and portfolio automation. In addition, Shrimpy offers different plans and pricing options. 
What about a Social Aspect of Shrimpy?
The social aspect of the platform allows users to connect and interact with other like-minded traders and exchange ideas on how to make the most profit.
With one click users can follow a leader's strategy, have a direct access to a powerful portal where they can browse the top crypto traders in the market and examine how they manage their portfolio. Also users can participate in discussions in the Journal of any trader. 
Shrimpy has an extensive knowledge base where users can find answers to almost all questions concerning the usage of the service. Apart from the knowledge base, it also has a live chat tool to connect to potential and existing clients alike. 
Shrimpy has cultivated an active community across multiple networking platforms, including Facebook, Twitter, Medium, Telegram, Reddit and Discord. The news on the crypto world, exchanges, product updates can be found in the blog of Shrimpy. 
Summarizing, Shrimpy currently supports two good services. One service is for those who want to gain experience in investment using copy trading. The other service is related to cryptocurrency developers who want to build scalable trading bots or services.
Together, both tools are the best match to enrich the whole crypto ecosystem and help both new and experienced traders in managing their portfolios. So, Shrimpy is a social trading platform which is worth taking into consideration. 
Zignaly is a cloud-based social crypto trading platform that let you trade automatically with help from external crypto signal providers.
After being launched in 2018, Zignaly has become one of the most successful automated social trading platforms in the cryptocurrency world. 
The platform offers different automation levels: manual, semi automated (using crypto signals) or fully automated modes with the copy trading feature to copy expert traders activities. 
The trading platform offers three key features:
Social trading

— select the crypto traders you would like to follow and you will automatically copy all of their trades. 

Crypto trading bots and signals

— users have access to many buy and sell signals from a number of reputable signal providers.

Trading terminal

— a tool to keep track of the current market conditions, analyze the various trading signals that you receive.
Zignaly is user-friendly and can be used as a passive income tool. Currently, it is integrated with Binance, KuCoin, VCC Exchange and BitMex. 
The platform lets you easily connect with a TradingView account, so you can use it with your favorite indicators. Alternatively, you can use the Zignaly trading terminal to create your full strategy.
Security. Zignaly does not hold any of users' coins. It only has access to the exchanges you allow via API keys and withdrawal rights are not needed. 
Pricing. The platform has recently become 100% free, with no fee charge from the clients' trades. The only fee they need to pay is the one from the enabled exchanges.
How Is Social Element Presented on Zignaly?
Zignaly can be a good social trading platform for beginners with easy to use tools, user-friendly design and cloud-based service. Just create a Zignaly account, connect your exchange with API keys and choose among many cryptocurrency traders to follow. 
On the platform you can find all necessary information about any trader, strategy; to study performance overview, analyze data, see news feed and participate in discussions. 
The product updates, as well as sets of interesting and educational articles can be found on their blog and Crypto Knowledge Base — especially for beginners. 
Also you can read them on Twitter and Facebook, also the team has an active Discord channel where you can join different groups and read exchange opinions, trading strategies or information with the team or other traders.
Zignaly offers a comfortable trading environment for its users: quite user-friendly interface, detailed explanations for each of its tools and features, cloud-based and fully free platform. All these make Zignaly worth of trying.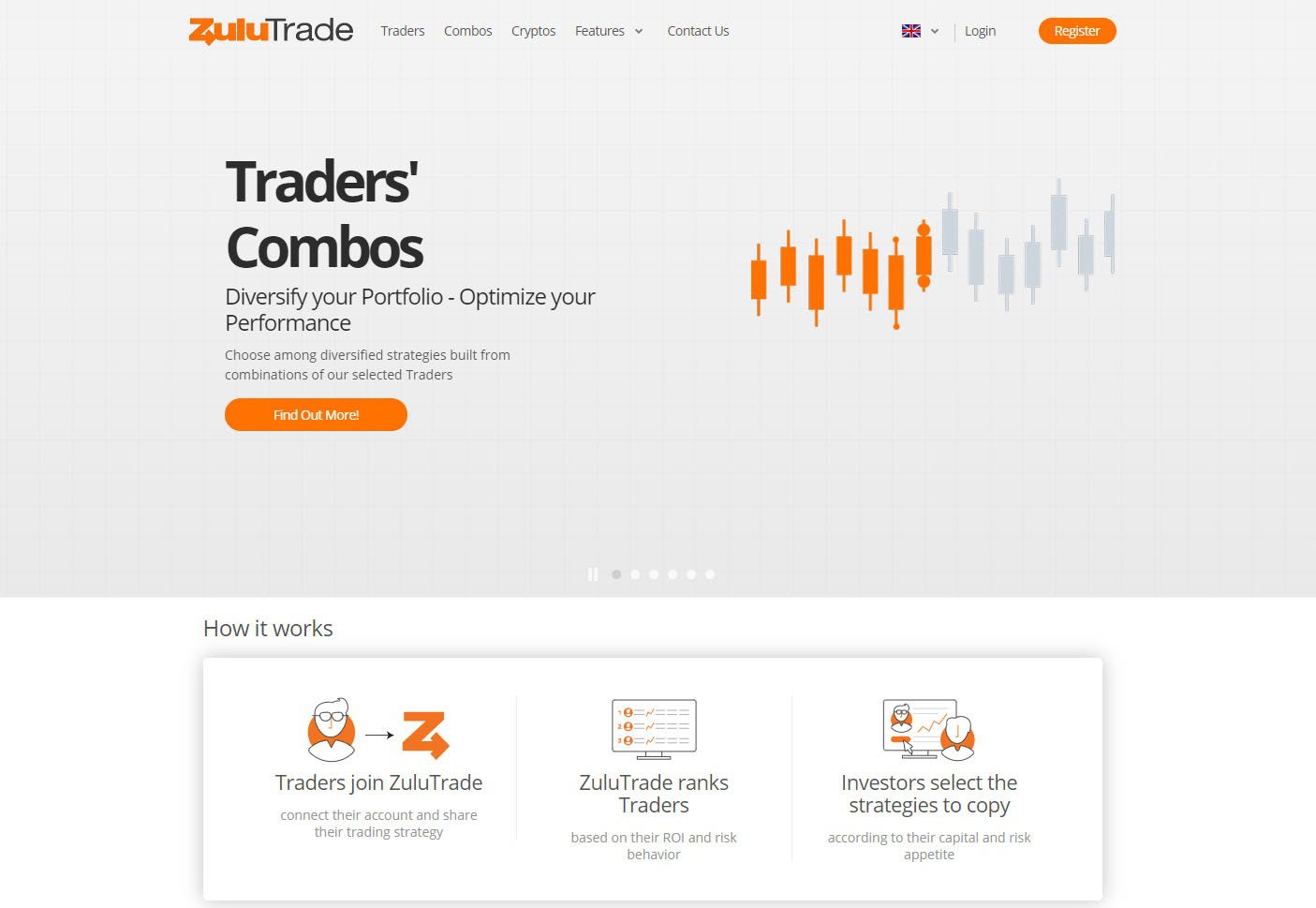 ZuluTrade is a cross-broker social trading platform that aggregates more than 50 brokers worldwide and connects them in a single copy trading and social trading service.
ZuluTrade was created in 2007 in response to the non-existence of a web-based platform that could gain traders globally and enable them to share their experience with people interested in their strategies and market issues in general.
ZuluTrade enables its users to automatically follow the trading activity of successful traders from all over the world. The best way to begin is to open a demo account, start monitoring and choose to follow a traders' activity as reference with virtual funds in a risk-free environment.
As a user, you can access various trading instruments, from forex, stocks ETFs, commodities, to a variety of cryptocurrencies, including Bitcoin, Ethereum, XRP, and Litecoin. You are free to choose and interact with thousands of traders, read their analysis, and copy their actions with a custom risk management strategy. 
If you are not sure about this platform? Clarify your ideas with a free demo account.
Security. ZuluTrade doesn't hold and doesn't have access to your funds. All of your invested capital is held in your Broker account.
Pricing. ZuluTrade does not charge any fees to withdraw money from your account. But, it is possible that the chosen broker may charge a fee.

What about Social Element on Zulutrade?
Among the social features you can find the Fundamental Analysis Reports blog with daily updates. The users of the platform can also comment on signal provider profile pages that can help to hold traders to account and creates a relatively effective review process. Social Charts allows traders and investors to communicate, share their comments, opinions and trading insights. 
ZuluTrade provides training, simulation resources, videos to help you familiarize yourself with the service before starting to trade.
ZuluTrade is active on social media — you can visit Facebook and LinkedIn pages, follow them on Twitter, and also view their YouTube channel. 
In a word, Zulutrade is the perfect social trading platform with a wide variety of instruments for intermediate forex investors looking for many options and reliable copy trading. For beginners it can become a virtual Crypto Training Academy that will help to familiarize with the platform and trading.
Summary
Social crypto trading is becoming increasingly popular and it can be a good start for generating passive crypto income over time. 
Is social trading a good option for beginners? Definitely, YES!
For those who are thinking of starting, social copy trading looks quite attractive and useful, giving a great relief from the stress of endless and constant checking the market. 
If you are a beginner and like user-friendly and intuitive tools without complicated processes — welcome to Coinmatics!
For more advanced users, who have more knowledge in crypto trading, eToro will be glad to meet you. 
If you would like to combine forex and copy trading with communication and education parts — ZuluTrade will be your friend! 
The fans of cloud-based crypto trading platforms will like Zignaly and Shrimpy.
Before you use a social trading platform, check if there's a free trial or a demo account, pay attention to fees. Review some trading strategies and have a look at some traders. Many social trading platforms allow you to see trading information, so you can figure out how to get profit when you copy someone else's strategy. Also you can join social networks, groups or visit channels of social trading platforms to learn about trading and take the tips, and then do your own investment steps based on what you learn. 
And we would like to end the article with a quote by Benjamin Franklin thereby wishing you good luck in copy trading.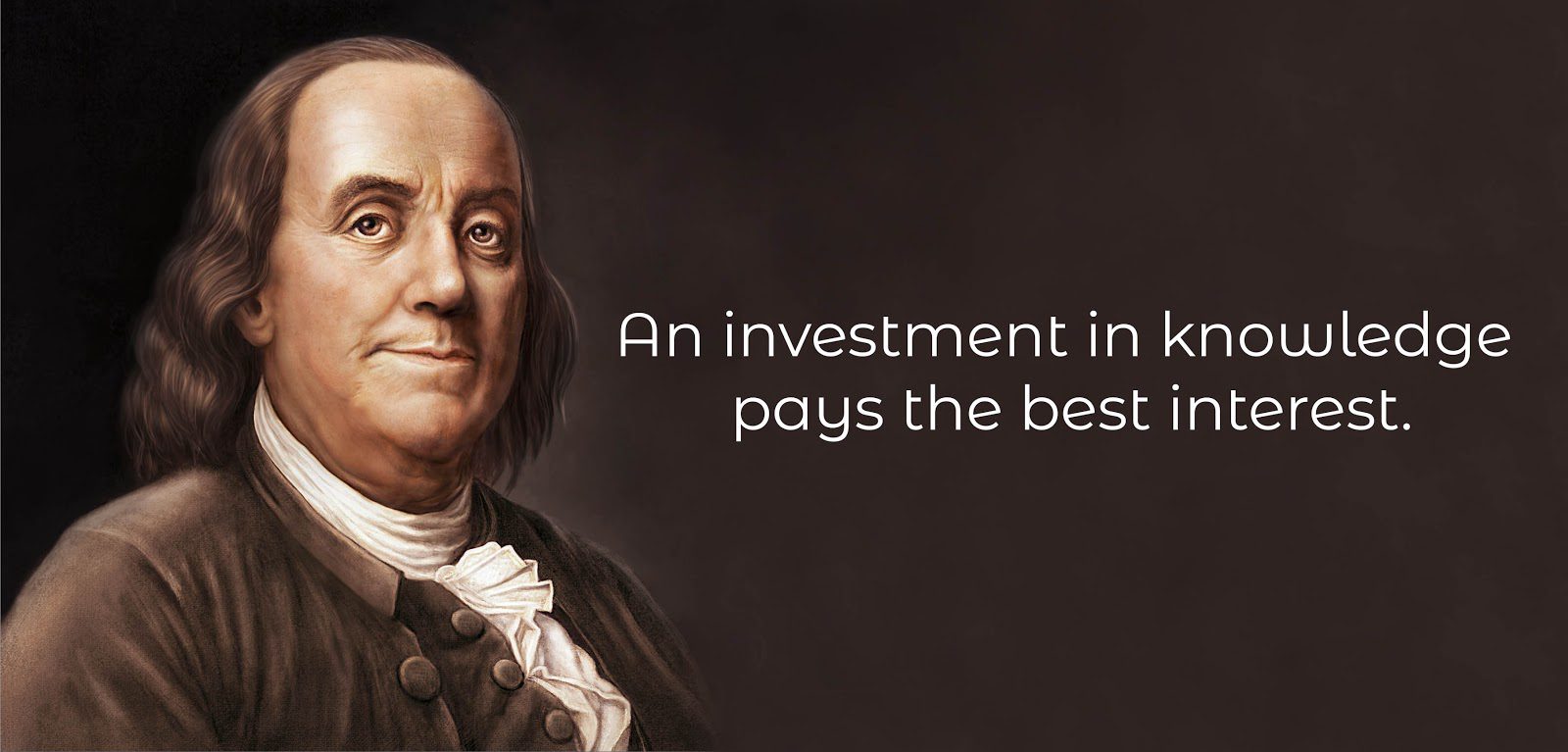 Disclaimer: PLEASE NOTE THAT IT IS NOT AN INVESTMENT ADVICE. RESULTS MAY NOT BE TYPICAL AND MAY VARY FROM PERSON TO PERSON. MAKING MONEY ON CRYPTO TAKES TIME, DEDICATION, AND HARD WORK. THERE ARE INHERENT RISKS INVOLVED WITH INVESTING IN THE STOCK MARKET, INCLUDING THE LOSS OF YOUR INVESTMENT. PAST PERFORMANCE IN THE MARKET IS NOT INDICATIVE OF FUTURE RESULTS. ANY INVESTMENT IS AT YOUR OWN RISK.