Sukanta Kundu (also known as Sukanta Parthib), founder and CEO of leading digital media company Editorialge Media LLC, has been selected as one of the honorees for the prestigious CXO 2.0 Conference Outstanding Leadership Award 2024. He is the first Bangladeshi and Bangalee who has been selected for the reputable award. The Bangladeshi entrepreneur will be recognized for his visionary leadership and pioneering work in the digital economy at a ceremony in Dubai this February. The Outstanding Leadership award ceremony and the total program will take place at the Intercontinental, Dubai Festival City in Dubai, UAE from February 20 to 22, 2024.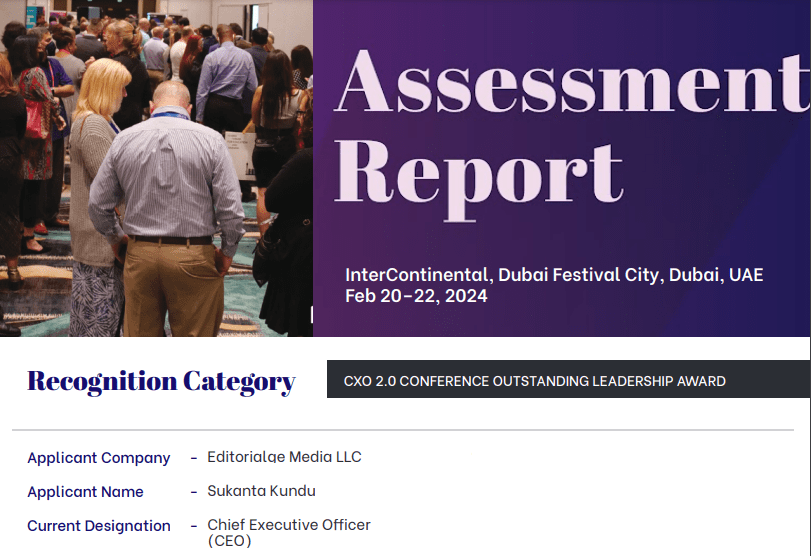 The CXO 2.0 Conference focuses on honoring professionals driving innovation worldwide. For this 8th annual leadership award, Sukanta Parthib was shortlisted from among thousands of nominees globally. His selection highlights the tremendous impact of Editorialge in transforming Bangladesh's digital landscape.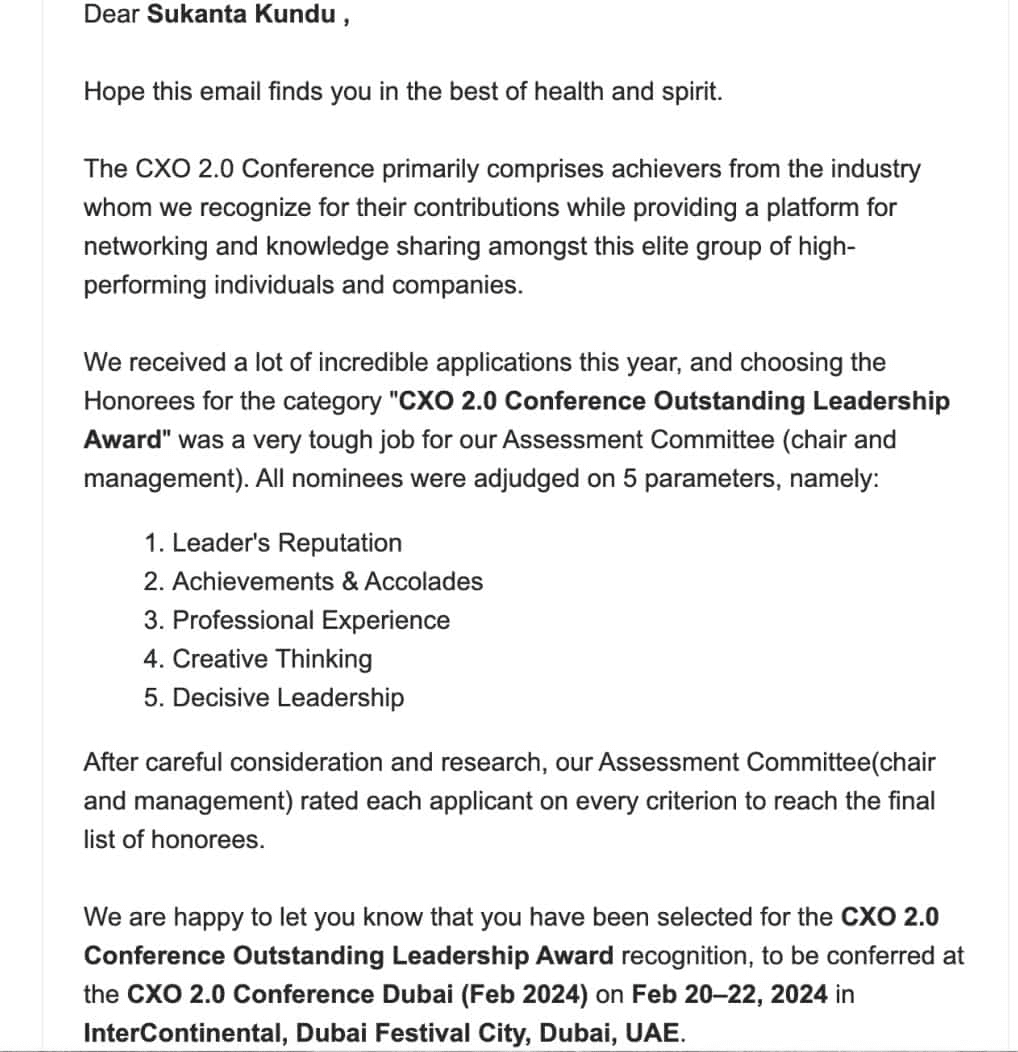 Since launching the trailblazing platform Editorialge.com in 2019, Mr. Kundu has overcome major obstacles through perseverance and strategic thinking. The company has risen meteorically under his leadership to become Bangladesh's premier digital media force, with global operations across Bangladesh, India, USA, UK, and.
"I am honored to be recognized among so many outstanding professionals worldwide," said Sukanta Kundu. "Awards like these motivate continued innovation, not past accomplishments. This inspires me to keep empowering Bangladesh's youth and leading digital transformation", he told to Techbullion.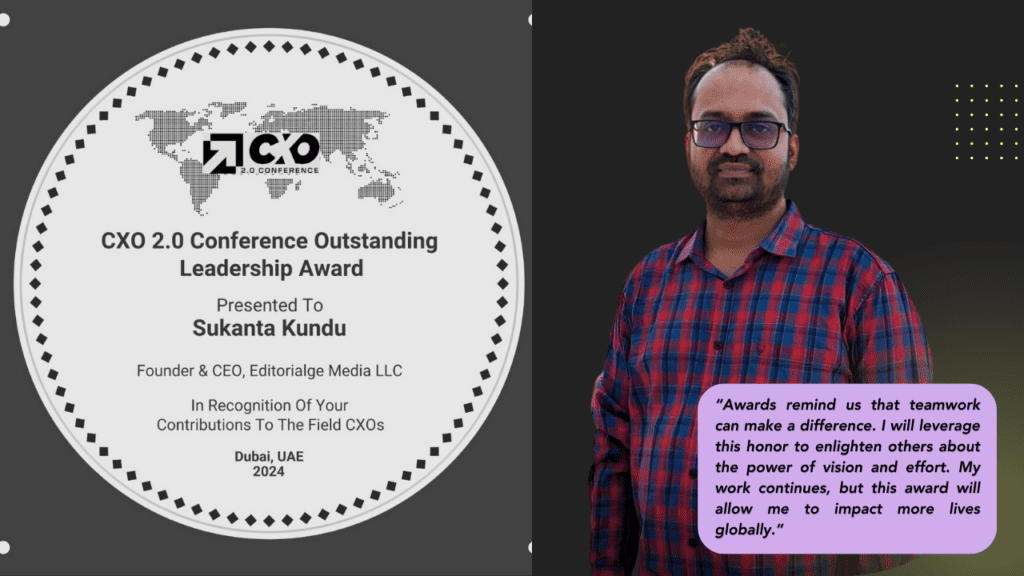 Editorialge has created over 40 high-quality youth jobs worldwide, with plans for 100 more. The company promotes Bangladesh's immense talent and entrepreneurial potential globally. Mr. Kundu is leading the way in enabling world-class freelancing and economic opportunities for not only the country's youth but also the global unemployed youth.
Sukanta Parthib is also an acclaimed Bengali poet and author. His literary works provide commentary on social issues facing the country. He has published two Bengali poetry books.
Industry leaders have commended Sukanta's selection for the global honor. "This recognizes the immense impact his vision and leadership have had in placing Bangladesh firmly on the digital media map," said Aushnik Das, Director of Tech Unico Solutions Pvt. Limited.
Sukanta Kundu's 'CXO 2.0 Conference Outstanding Leadership Award 2024' marks a significant milestone in Bangladesh's journey as an emerging force in the global digital entrepreneurship landscape. His innovative efforts to unleash his country's informational, technological, and human potential deserve high praise.