Cook My Grub is the UK's only home-cooked food delivery app. A real Lockdown success story, now with plans to scale nationally, having launched in Buckinghamshire and Berkshire. Founders Shabbir Mookhtiar and Dinesh Patil will be sharing these success stories with us in this interview with TechBullion.
Shabbir Mookhtiar (Co-Founder, Manages Marketing & Technology) : Shabbir has helped deliver large scale digital programmes and built technology teams at world-leading organisations like Sky, NBCUniversal, Cubic Transportation Systems and Dish Network.
Dinesh Patil (Co-Founder, Manages Strategy, Operations & Finance): Dinesh has many years of experience in leading corporate strategy and commercial teams for telecom, media & tech giants like Telefonica, Dixons Carphone, Hutchison Whampoa and start-ups like SurgEase Innovations, SwissSerene.
What is Cook My Grub and what unique services do you provide?
Cook My Grub is an online food delivery marketplace that offers fresh and authentic home-cooked food of exceptional quality. All the home-chefs are carefully curated and trained by our expert culinary team. 
Cook My Grub (CMG) was conceived to provide a healthy & sustainable alternative for people unable to cook wholesome meals at home.CMG considers people's cuisine choices and food preferences like Veganism, Vegetarianism, Halal and Gluten-Free. These meals can be ordered on the day or pre-ordered several days or even weeks in advance.
What makes a home-cooked food delivery app different from other Apps like UberEats and JustEat?
So, Cook My Grub has systemised a process where amateur and professional independent chefs can start their own home or small commercial kitchen based food operation. The food available through our platform is freshly cooked and authentic to the cuisine type.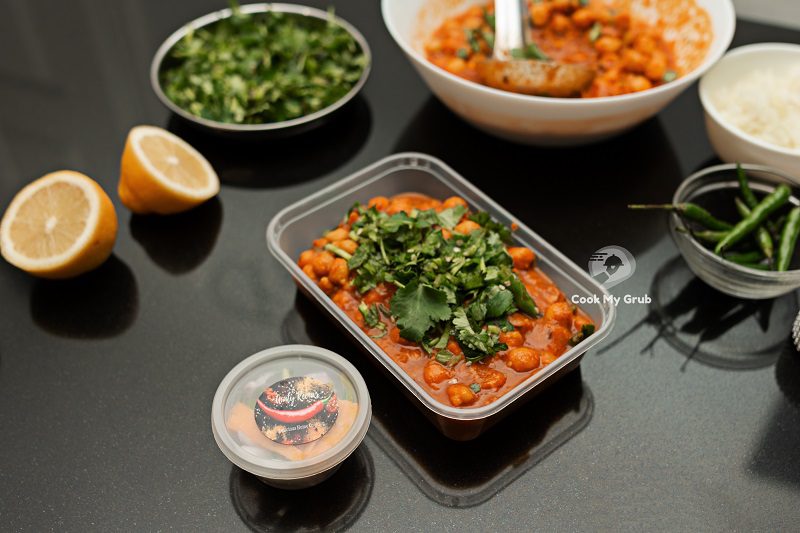 The mainstream food delivery apps typically work with restaurants and high-street takeaways only.
In recent years, the food-tech startup industry has gained more traction in the UK, what is the motivation behind this boom?
The overall UK takeaway market is worth £8.2 billion(2019 Statista) and while there have been a few mainstream players in the market for many years, there are still multiple avenues that are untapped. The high-end takeaway offering is an area where several companies have thrown their hat into the ring. With lockdown, many primarily high street based restaurants have started doing frozen versions of their favourites which can then be couriered out across the country. 
Similarly, while we are leading the charge in creating a new segment out of the home-cooked artisan food market, we're sure there will be other companies who follow in our footsteps. The key differentiator would be the overall end-user experience being provided and the clear positioning of the service.
Could you share your pandemic success story with us, how well has the business done since the COVID Lockdown?
The service was developed through the pandemic and launched in the autumn of 2020. After the initial launch month, the company had a 2.5X growth through November '20 and is slowly but surely cementing itself as a fantastic option for healthier and freshly made meals. Customers love the authenticity of the food and have been showering our chefs with glowing reviews. The success of the startup has meant that a few months back both founders have left their blue-chip jobs to scale up this innovative new company across the U.K
Please tell us more about the Chefs signing up for your platform, what are the requirements?
The key requirement is for the chefs to be talented cooks. The USP of the Cook My Grub platform is the ability to not just provide a platform for existing professional chefs but also help amateur chefs start a home food business. Assuming a chef has had no previous work experience in the food industry, they are trained in allergy awareness and food and hygiene(level 2). We then register them with their councils and guide them to put relevant policies in place and set up cleaning schedules etc. After that, we do our own internal audits of their kitchen. Following a council inspection and getting a hygiene rating, they are set up on our online platform to begin trading.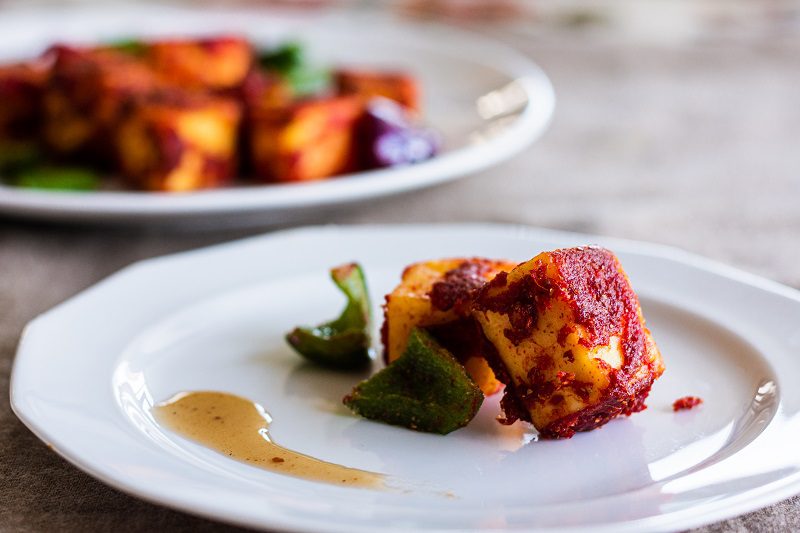 On Food Standard, allergy and hygiene, how Safe is Cook My Grub?
At Cook My Grub, ensuring our customers food is kept safe and hygienic is our top priority. Here's an insight into how we make sure the food is safe every time you order a takeaway from us.
In-House Checks
All our chefs are council registered and follow the highest standards of hygiene. We regularly check-ups on our home kitchens (surfaces, equipment and utensils) and make sure that COVID-secure regulations are followed. Drivers and Chefs involved are educated about precautions that are necessary to maintain hygiene. Ample protection and training are provided to them to enable them to handle everything from cooking, packaging to delivery.
View Hygiene certifications in our app
All our chefs have a level 2 certification in food safety and hygiene. They are registered with and are inspected by their councils. We've also made the FSA hygiene ratings of all our home-chefs available to you in the app, which will help you place your order with confidence.
Contactless Delivery
We're following contact-free pick-up and delivery processes. You can choose to pick up your order directly from your home chef or get it delivered to your doorstep. Our delivery drivers will hand your order to you in a contact-free way.
Do you have any available opportunities for investors and partners at Cook My Grub?
Yes, we are currently in the middle of a crowdfunding campaign through Crowdcube. We have nearly 200 investors in the company and successfully reached our minimum target of £300k and are now overfunding. 
More details are on this link: www.tinyurl.com/cookmygrub