Prince William is a Royal, he is British, extremely polite, well dressed and never goes crazy with his actions or his dress style. You would associate him with elegant, Savile Row suit in navy colour. But we know he has a fashion accessory he likes to wear a lot, the polo belt.
During his tour of India, the Duke of Cambridge wore a patterned leather belt. Most people tend to break up the colours between the shirt and the trousers with a vintage or maybe with the H belt from Hermes. But for Prince William, this was a statement. He probably likes to wear it as this reminds him of his days playing polo at the Guards Polo Club, right near the Windsor Castle where his grand mother used to spend her weekends.
Queen Elizabeth liked to go see him play on the castle grounds, as she was a keen admirer of the game of polo, especially the horses.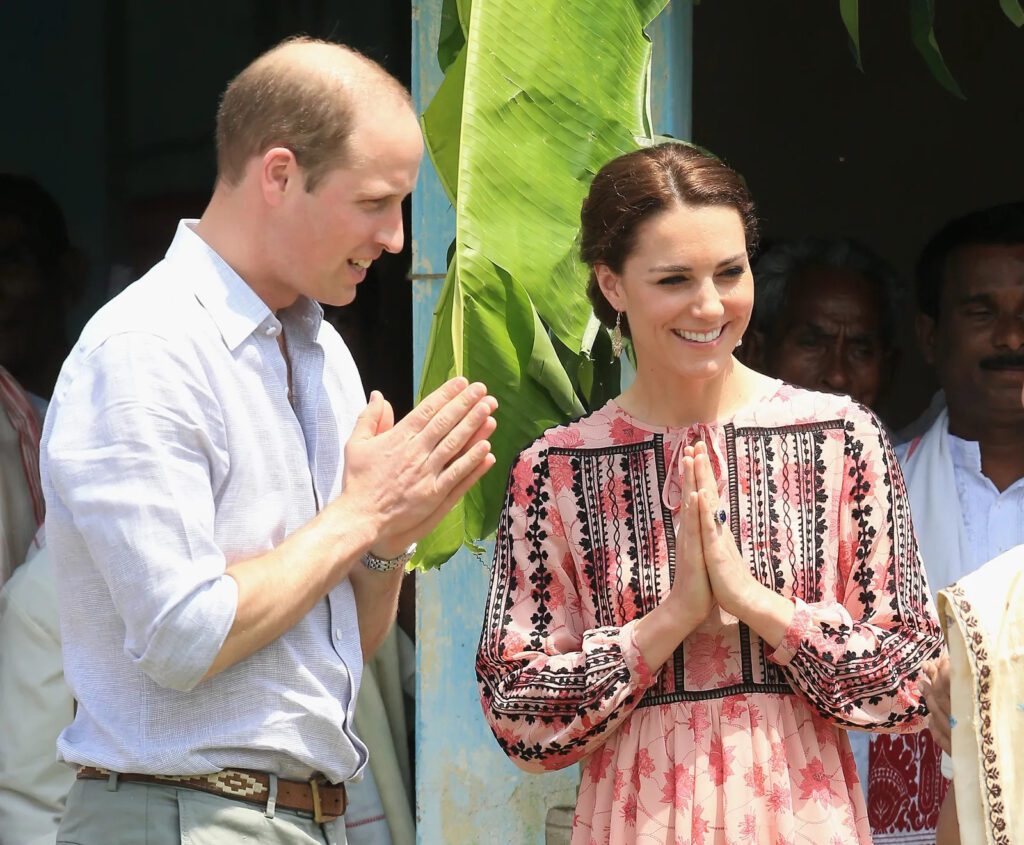 The Prince William and Kate Middleton visiting Pan Bari agricultural village during their week-long tour of India.
The Royal has been wearing this belt from Krono Polo for years, it is a lucky charm for him, he wore it to many special events including for the birth of his first child, the Prince George.
This seems to be the only piece of clothing the Duke of Cambridge has been spotted wearing on many occasions. We don't know for sure why he wears this polo belt so often but rest assured, we think that suits him well.
Should you purchase the same polo belt as him, which will probably end up being an icon item of any wardrobe? Yes, we think so, this Argentine belt can be worn in so many occasions and an investment in a polo belt is a success guaranteed. A brand like Krono Polo offers a great variety of polo belts, all made in Argentina.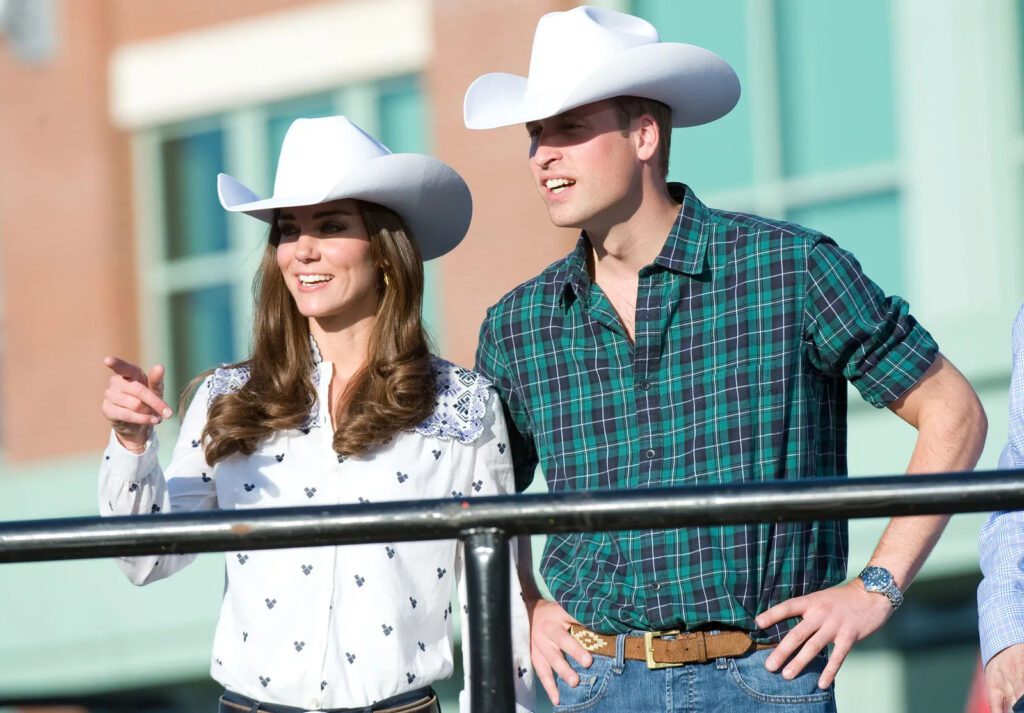 The Belt worn here in Texas is from an older collection of Krono Polo. Each belt, made of Argentine leather and horsehair can take up to five hours to make. Polo belts are usually worn by gauchos in the pampa or polo players worldwide, although they are getting a little more democratized and are seen being worn by more people nowadays. The owner of Krono Polo, Camila Mejia Posada is passionate about the Argentine polo belts and it's Inca designs. She made a collection with more modern designs, a lot of black and white which goes with the style of her company.
Camila met Prince William on many occasions at polo games at Guards Polo Club, where she got introduced, by a well-known professional polo player who played a game with the prince.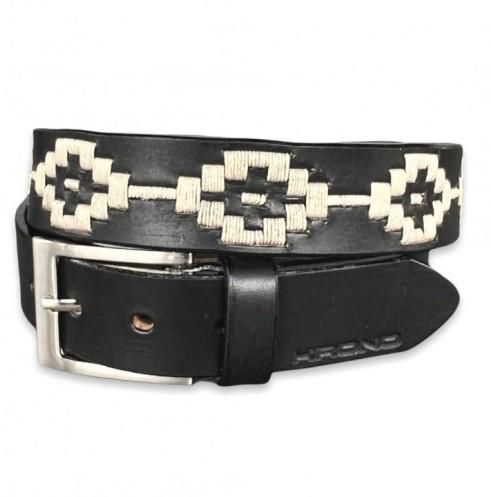 This polo belt is part of the new collection, it's called Pampa. It's an elegant, subtle yet timeless belt made of Argentinean leather, woven with waxed horsehair threads by a skilled craftsman artisan, specialised in leather goods. The leather was tanned using a vegetable process which allows it to retain its great qualities over the years, preserving its soft feel and unmistakable smell while keeping a great appearance. Its black colour makes it a versatile accessory and a must have for any wardrobe. All those belts are made in Argentina.