If you're wondering how to get more followers on Instagram, you've come to the right place. With more than a billion active users on the social platform, you would think it would be easy to reach your first few hundred followers in a short period of time. And it is easy, but you are going to need to have some necessary steps and precautions in place first!
In this article, we are going to be highlighting some of the many different ways to grow your following on IG, while also covering how to create engaging and viral content that will continue to bring in new followers on a daily basis.
Such methods will include using an attractive profile image, the importance of using trending hashtags in all of your posts, and posting during peak times. Once you've mastered these tips, you're sure to enjoy increased popularity on Instagram.
So, get started today!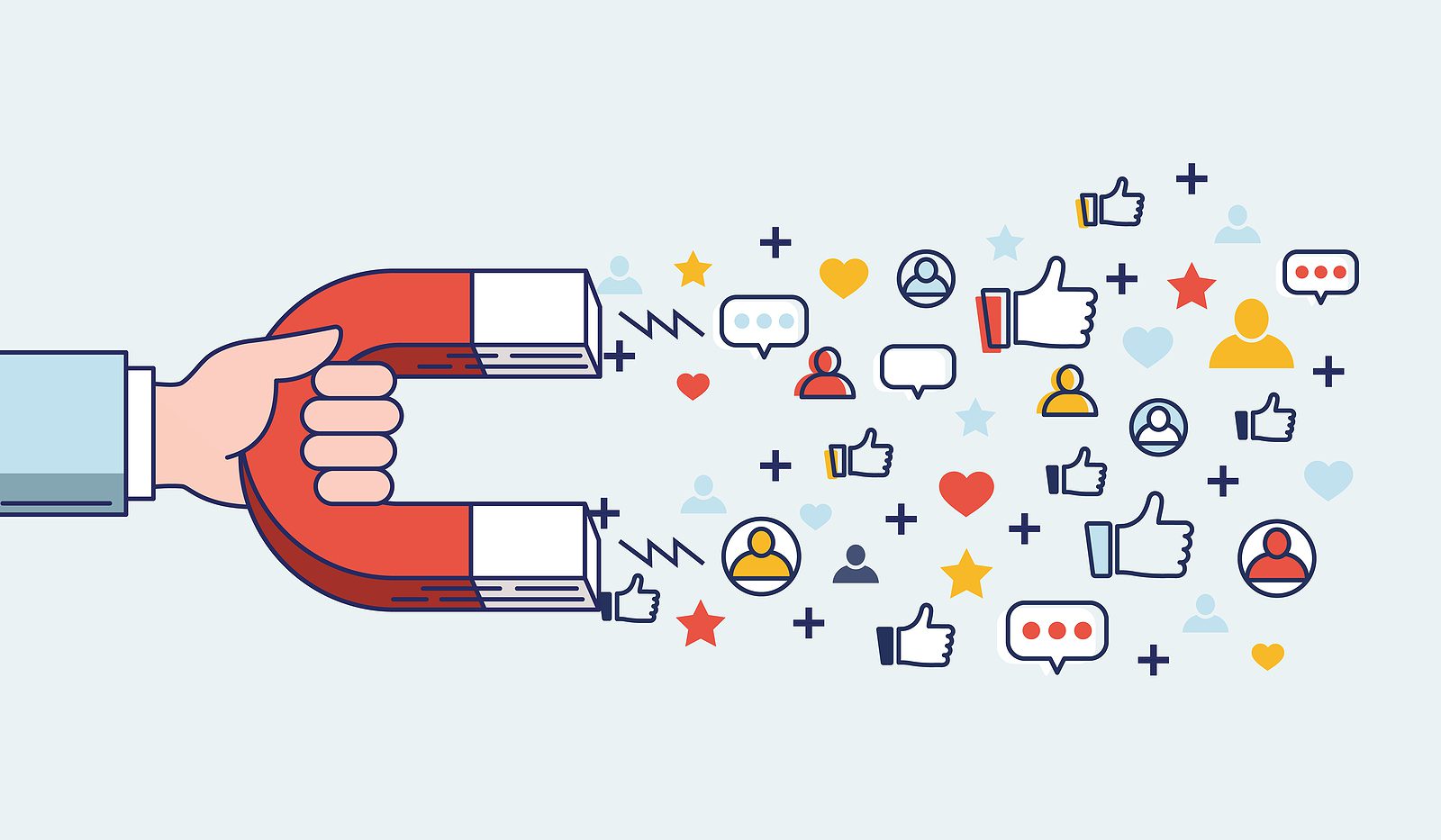 How to Get More Followers on Instagram
One way to get more followers on Instagram is to post unique content on your profile. You can use hashtags and location tags to increase your visibility, but remember to give credit to the original content creators. Another organic way to get new followers is to engage with other users. Comment on other people's posts, like their photos, and get involved in the comments section. Those who are interested in your profile will likely follow you back.
Use hashtags to attract new followers on Instagram. Hashtags group posts with similar content and increase the chances of others finding your account. Research hashtags to see which ones are most relevant to your content and target audience. You can use hashtag generator tools to find hashtags that relate to your content. The more hashtags your posts have, the more followers you'll get. Make sure to include relevant ones, too! And remember that timing is everything.
Use an Attractive Profile Image
If you're looking to gain more followers on Instagram, then use an attractive profile image. Women are attracted to attractive people, and you can enlighten them about your own charm with a good-looking profile photo. Make sure your photo is well-lit and without harsh shadows. Use an attractive background to tease your followers with your feed theme. As you probably already know, the size of your profile picture is limited. For this reason, it's best to make the subject close-up and in the middle of the picture. Otherwise, followers will have a hard time recognizing you.
To create an attractive profile image, wear something striking and eye-catching. Wearing red makes your profile image stand out in a sea of neutrals. According to Tinder, 56% of women and 72% of men used a color other than blue in their profile photo. A simple way to make your photo stand out is to use a color correction tool. You can even use a photo of yourself in a dark color. This way, you'll be sure that people won't think you're a creep.
In addition to making sure you have a great-looking profile image, you will also want to make sure you are using the right image sizes on Instagram as well. The last thing you want is to put a lot of time and effort into your social media marketing, and then have images that are poor in quality or are cut off for being the wrong sizes.
Include Trending Hashtags in All Posts
Incorporate trending hashtags into all of your posts on Instagram. You can use hashtags to promote your brand. The more popular hashtags include #tbt (throwback Thursday), #FBF (flashback Friday), and #YOLO (you only live once). The best place to use hashtags is in your bio since people tend to look to influencers for advice and inspiration.
To find the best hashtags to include in your posts, use a third-party platform like Sprout. It offers analytics on hashtag performance, which can help you identify which ones are generating the best results. You can also create separate lists for each topic, such as education, product announcement, or other topics. You can then save these lists to your Sprout's Asset Library.
You can also use trending hashtags to boost your post's recency. In addition, niche hashtags are more likely to stay at the top of the Recent section, as they are sorted by original post date. If you decide to use trending hashtags to boost your posts, make sure to read Instagram's guidelines first. Repeated content is a major turnoff for many people.
Post Content During Peak Times
There are several peak times on Instagram, but there are also low-traffic hours when people are most likely to be online. The best times to post content are around lunchtime and early morning. Posting after those times is highly unlikely to get you noticed. Moreover, posts these days are less likely to garner comments from your followers since most people are on their phones. In addition, most times during these periods will increase your chances of getting noticed by your target audience.
To gain more followers on Instagram, you must make your content stand out. It's crucial to develop a tribe of people who understand your message, support your cause, and want to hang out with you. You need to master your voice, research generational trends, and publish content with goals in mind. Use hashtags to create searchable content that will be discovered by your target audience. By doing so, you'll be able to generate more interest in your posts, which in turn will increase engagement.
Use a Social Media Scheduling Tool
There are many different tools that will help you schedule your posts for social media, but there is one that is particularly beneficial for getting more followers on Instagram. If you're looking for a tool that makes your social strategy easy, use a social media scheduling tool like Planoly. Founded in 2016, Planoly started out as an Instagram visual planner and has since grown to include social strategy and content scheduling.
If you're new to social media, it can be difficult to keep up with every post. However, using a scheduling tool will help you stay on top of your accounts at all times. While many social media platforms have different features and requirements, a scheduling tool will help you keep your accounts in sync and avoid missing out on key opportunities. With a scheduling tool, you can create a strategy to post consistently.
Another important feature of an Instagram scheduling tool is its ability to edit your images on the fly. The app allows you to edit your images on the run and add text or stickers. Another great feature is the ability to track engagement metrics, and the tools even let you sort and customize reports. Besides visual planning and scheduling, the Instagram scheduler also gives you a preview of your content, making it easier to determine what your audience is looking for.
Follow Influencers to See What They are Posting
Following influencers is one of the easiest ways to gain more followers on Instagram. You can also engage with them and find out what kind of content they post. Some influencers even get paid to promote brands. However, there are many other ways to find and follow influential users. You can also follow influencers in your niche. This way, you will know what to post to get more followers.
You can also follow other influencers and see what they are posting on Instagram. This will help you increase your interactions. You should also be aware of current affairs so you can capitalize on these trends and engage with other influencers. Make sure to post content related to those trends to attract more followers. Keep up with the latest trends on Instagram to stay on top of them. Follow the top influencers to get inspired by their content.
When following influencers, you should try to keep in touch with your existing followers. Oftentimes, people follow more than one influencer. This is because most of the time, they see one another as a peer and will trust the person they follow. If you have a friend who has thousands of followers, follow them. You'll be rewarded with more followers that way.
Collaborate with Other Instagram Users
There are some easy ways to collaborate with other Instagram users and gain more followers. For example, if you want to promote a product, you could write a review about it. It's easy to do, too. To collaborate with another account, you just have to send a request via the DM feature. After receiving the request, you can view and approve it. Once approved, your collaborator will see your post along with theirs.
When collaborating on Instagram, remember to include a branded content tag. This way, you can prove your authenticity to potential partners. The FTC provides a guide called Disclosures 101 For Social Media Influencers, which will explain the ins and outs of endorsements. Instagram collabs are smart, fresh, and ready to go, but you should still test them out first with a trusted brand or individual.
In addition to being able to collaborate with other Instagram users, Instagram has introduced a new feature called "Collaborate." By collaborating with another user, you can share content with their followers and theirs. You will have the same number of likes, comments, and views, and their audience will see both posts. It's easy to see why collaborations are so valuable for your marketing campaigns.
Ask for Likes and Comments on Each Post
One way to increase your followers on Instagram is by asking for likes and comments on each post. People will like posts that contain a message in the caption or overlay text on the picture. One example is the popular photo-sharing app Foundr, which posts engaging quotes and asks for likes and comments on each one. They have over a million followers! One study conducted by Track Maven found that posts with 11 hashtags received the most likes, but using more than that can come across as spammy.
Another way to increase your followers is to join an engagement group that focuses on your niche and responds to people's comments. You can also repost content from other people, as long as you give credit to the original author. Ask your customers to post their pictures and share them with their followers. Try using location tags and hashtags to promote your posts. Be sure to engage with people who like your competitors' pages, as they may be interested in your profile.
If you enjoyed this article, you should definitely check out some of the other great resources we've recently gone live with. Such posts include topics on who the richest IG users are used and how to use a TikTok counter.