It seems as though manual transmission is becoming an endangered species with automakers focusing on the electrification of their vehicles.
Interest in stick shift, especially in the United States, seems to be dying, but it isn't extinct just yet. 
If you're one of the people who love the stick-shift experience and want to try something new, we'll highlight some models that are still available as well as tips on minimizing your BMW M3 insurance cost.
#1 – The BMW M3 
The BMW M3 is the perfect car for gear-shifters. It's got a powerful engine, great handling, and a stylish design. But more importantly, it's got a manual transmission. That's right, this car is all about shifting gears, and that's what makes it so much fun to drive.
Of course, the M3 isn't the only manual transmission car on the market. But it is one of the best with a. BMW has really gone above and beyond with this car. 
The current M3 sedan comes in two versions: The standard 473-hp rear-drive model, which is only available with a six-speed manual transmission, and the 503-hp M3 Competition, which has an eight-speed automatic. 
If you're looking for a car that's fun to drive and great to look at, then the BMW M3 is the perfect choice for you. It's got everything you could want in a car, and then some. 
#2 – Chevrolet Camaro
There's always a chance that a future with autonomous vehicles could be just around the corner. In the meantime, however, vehicles like the Chevrolet Camaro are an excellent choice for drivers who prefer a manual transmission. 
With a powerful engine and great handling, it's no wonder the Camaro is one of the most iconic American muscle cars.
The Camaro SS is significantly more powerful than its predecessors with a 6.2-liter V8 engine that produces 455 horsepower and 455 pound-feet of torque. Chevy offers customers the choice between a TREMEC 6-speed manual gearbox or the more versatile 10-speed automatic transmission.
It's also got a slick design, with plenty of modern touches to keep it looking fresh and up-to-date. And the manual transmission will give you lots of authority over how you drive.
#3 – Dodge Challenger
The Dodge Challenger is another great car for manual transmission fans. It's got a powerful engine and great looks, as well as plenty of features to make your driving experience fun and exciting.
Though the automaker never succeeded in joining its six-speed stick to the Charger sedan, the eight-speed automatic transmission hidden under the body offers enough responsiveness and keeps excitement levels high. The R/T model comes with a 375-hp V8, or for more power, choose the 485-hp Scat Pack variant.
If you're looking for a car that's powerful, stylish, and fun to drive, then the Dodge Challenger is the perfect choice for you. It's got plenty of power and great handling, as well as an iconic sleek design that will make it stand out on the road.
#4 – Honda Civic Si
Though the manual transmission models are waning in Honda's lineup, you can still find it at the heart of its sporty 2023 Honda Civic Si. This car is perfect for anyone looking for a powerful and stylish ride.
The Civic hatchback offers drivers the opportunity to row their own gears in the more common Sport and Sport Touring models. The former features a 158-hp, 2.0-liter, four-cylinder engine, while the latter comes with a 180-hp turbocharged 1.5-liter I-4.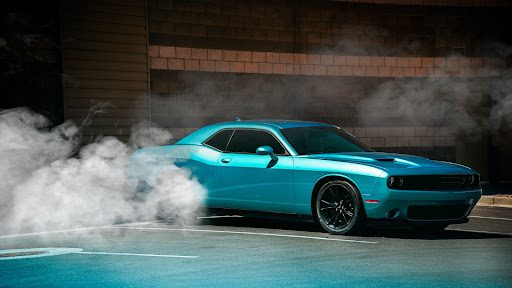 #5 – Porsche 911
We had to feature at least one luxury muscle car on this list.  The Porsche 911 is a classic car that never goes out of style. It's got an iconic look, great performance and handling, and the manual transmission option makes it even more appealing.
The Porsche 911 Carrera is perfect for anyone looking to get behind the wheel of a luxury sports car with plenty of power and control. The 911 Carrera S and 4S always come with a seven-speed manual transmission and Porsche Torque Vectoring (PTV) when you order the Sport Chrono package.
Whether you're looking for something fun to drive or just want to get behind the wheel of an iconic car, the Porsche 911 is perfect for you. It'll give you all the power and performance that come with a luxury sports car.
How to find the best insurance deal for your new car?
The best insurance deal for your new car is the one that gives you the coverage you need at a price you can afford. But with so many different insurers and policy options out there, how do you find the right policy for your needs? 
Compare prices to see which insurer offers the best deal

. By taking the time to shop around, you can be sure to find an insurance policy that meets your needs without breaking the bank.

Compare quotes from multiple insurers.

This will help you understand the coverages they offer.

Make sure you understand the auto insurance deductibles

. Also look at the limits on each policy.

Read through the policies to see what coverages are included.

Also check the levels of the coverages.

Start by getting quotes.

It's recommend to obtain quotes from at least three different insurers.
Once you've found the best insurance deal for your new car, make sure to review your policy annually. 
How to Keep Your Car Looking New
A car is a big investment, so it's important to keep it looking its best. Here are a few simple tips to keep your car looking new:
Ensure you're taking care of your car's engine fluids properly

. Most manual transmission fluids should be changed every 30-60,000 miles.

Keep your car's windows clean, inside and out

. This will help you to see better while driving and make your car look more presentable.

Protect your car's tires by regularly checking the pressure.

Also be sure to rotate the tires every few months. That way you can prevent uneven wear and prolong their life span.

Regularly wash and wax your car

. This will help to protect the paint from dirt and grime.

Vacuum the interior of your car regularly.

This will help ensure your upholstery always looks clean and fresh.
By following these simple tips, you can keep your car looking new for years to come. This can be especially important if you're trying to preserve its resale value. Taking care of your car is essential for its longevity and will save you money in the long run.
Good Luck in All Your Gear-Shifting Endeavors
So there you have it: The BMW M3 could be the perfect car for you. But what if you can't afford an M3? Or you're not a fan of German cars? Don't worry, we've got you covered with this list of other great cars for gear-shifters. 
Once you've found your dream car, be sure to re-read our tips on how to find the best insurance deal and keep your car looking new. Good luck in all your gear-shifting endeavors.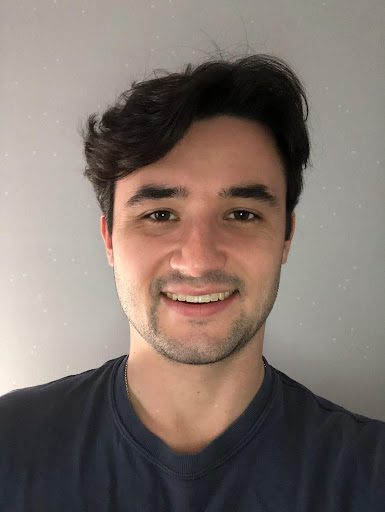 Luke Williams writes and researches for the insurance comparison site, ExpertInsuranceReviews.com. His passions include insurance and comparing different car models.