The growth of technology and the increase of information has led to the need for reliable sources of information. We need to know about our friends, relatives, employers, or other people of interest. But the problem arises when we need to have detailed and verified information about a specific person. People search sites come to the rescue in this situation as they provide reliable information to the users.
People search sites are websites that provide information about individuals in a hassle-free manner. These websites offer a range of information like addresses, phone numbers, emails, criminal records, etc. In short, they can provide a detailed record of a person in a short while. In contrast to social media, people search sites like Search People Free have grown as a better alternative.
These websites use public databases and records as their source to retrieve information about an individual. Here is a brief overview of some of the best people search sites of 2023, their pros, cons, and how they are the best.
Search People Free
Search People Free is a leading name in people search engines because of the reliable information and the huge database that it has. In contrast to other search sites, it has a considerable chunk for almost every search. Thus, the users can rely on it without worries about the lack of data. Its results are relevant and don't take much time to be displayed.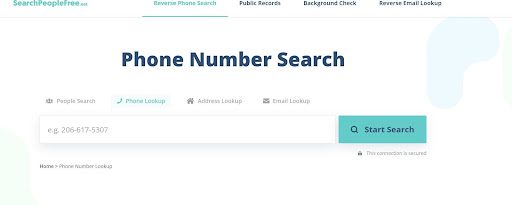 Search People Free has different alternatives for the users to search for information. They can use reverse search methods to get their desired results. You can make a detailed reverse phone search with just a few clicks. Besides, there are different educational blogs about its services and how users can benefit from these services. The data is made available to the users in elaborate reports that provide detailed information about the desired person.
There is a clear-cut policy of Search People Free regarding the privacy of the users, and it doesn't share search information with any third party.
Pros of Search People Free
It is available for free and doesn't need a premium subscription.

It is easily accessible and doesn't require expertise in use.

The simple UI helps in making searches easier and reduces the time required to display results.

It has a dedicated directory that can be used to get information about a person.
Cons of Search People Free
There is no premium subscription or account login option.

Users won't be able to save their searches because of the absence of a login system.
BeenVerified
BeenVerified is another people search site that can be used to get information about a person. It is known for its simplicity and how users can benefit from its intuitive search option. It brings a complete set of data to the users based on their search. In addition to the general information from the various databases, it can also bring pictures from social media accounts.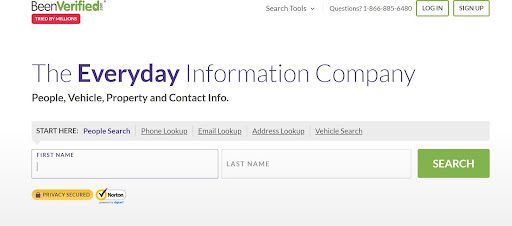 It can also retrieve details like friends and connections, social media accounts, personal records, background details, addresses, etc. The users would need a premium account to access its elaborate services, while the basic report is available for free. Thus, it gives two options to the users based on their choice.
Pros of BeenVerified
It gives a detailed report which can suffice the needs of the searcher.

It provides authentic information to the users.

There is a detail about the criminal record of the searched person.
Cons of BeenVerified
The detailed report is available for a premium subscription of $39.99 per month.
Pipl
Pipl can also be a good option if the user wants to try good people search sites. It has become one of the most used people search sites because of the significant set of data that it provides to its users. The pro of using this site is the availability of information about individuals from across the globe. As some websites provide data specific to regions like the EU, US, etc., Pipl ensures that it serves the needs of users from across the globe.

People let the users know about the social accounts, professional information, and contact info of the desired individual(s). A user can search for information using inputs like full name, contact number, or email.
Pros of Pipl
The results are accurate and save time.

There is a detailed report about the individual searched.

It is especially good for commercial users, like companies.
Cons of Pipl
It is specific to professional users. Thus, it can't be used by individuals.

It is available for a monthly premium subscription.
TruthFinder
TruthFinder is a people search engine that provides reliable information to users. It has various tools for the users, like reverse phone lookup, address lookup, etc., that make sure that the users get accurate information. In contrast to other websites, it provides data to US-based users. Despite its being limited to the US, it provides detailed information like police records, court records, and other relevant information.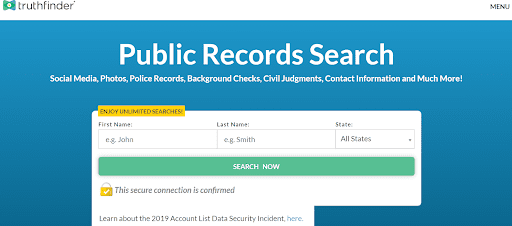 In addition to doing background checks, it can also be used for connecting with people. The sources of information include databases of federal, state, and county authorities.
Pros of TruthFinder
TruthFinder ensures that users have easy access to information.

Gets detailed info based on the relevance of input.

The accuracy of results is another pro for users.
Cons of TruthFinder
It is limited to US-based users only.

It is not entirely free for users.
Instant Checkmate
Instant Checkmate is a people search engine that is handy in knowing the details of a person. It is a US-only search engine that can help with getting a detailed report in a few moments. The data included is criminal records, court documents, personal details, social media handles, date of birth, phone number, etc.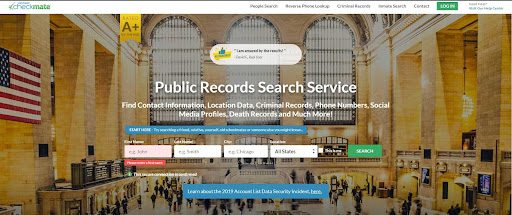 The website uses advanced search tools to locate relevant information. The data retrieved is given in a neat report that serves the users' needs.
Pros of Instant Checkmate
It does thorough research based on public data.

It has advanced search filters to ensure relevance.

It has access to the property data of individuals.
Cons of Instant Checkmate
It is a premium website that needs a subscription for its services.
Though there are different websites available for people search, the reliability of Search People Free can't be beaten. It ensures relevant data is available to users in a few moments.
Conclusion
There are different people search websites that serve the needs of the users. The websites mentioned above have been selected based on the availability of services based on regions as well as the relevance of the information. In addition to that, premium or free services have also been considered while compiling the list. Search People Free has been found to be the best because of the free services, detailed reports, and thorough information about individuals. The instant results and verified data add further to its value. If a user is not comfortable with people search sites, then Google or social media can also be good options.