About Michael Freund – Founder of Shavei Israel
Michael Freund is a New York native who has spent the past 25 years of his life living in Israel where he serves the Jewish community through his organization, Shavei Israel. He is the father of five sons and an ordained rabbi who received his MBA in Finance from Columbia University and his BA from Princeton University. He is a regular columnist for the Jerusalem Post and has co-authored two books.
Tell us how you started serving the Jewish community
I grew up in a very Zionist family with a strong sense of Jewish identity and commitment to Israel and the Jewish people. Anyone who studies even a bit of Jewish history knows that our people have been subjected to unparalleled persecution over the past two millennia, ranging from massacres and forced conversions to blood libels and expulsion. This of course culminated in the Holocaust in which 6 million Jews, one-third of the Jewish people at the time, were murdered by the Germans and their collaborators.
Among the victims were my late grandmother's first cousin, Isaac Kottler, and his wife Anna, who were rounded up by the French police in Paris, together with thousands of other Jews, and then shipped off by the Nazis to Auschwitz, where they died in the gas chamber. Hence, I was raised to believe that it is incumbent upon every Jew to do everything in his power to rebuild what was lost and strengthen the Jewish people to ensure a brighter Jewish future. That sense of historical consciousness is one of the factors that drove me to devote myself to Israel and the Jewish community.
What circumstances led you to found Shavei Israel?
It all started with a letter that found its way from a village in northeastern India to my desk in Jerusalem. After moving to Israel from New York in 1995, I went to work for Benjamin Netanyahu after he was elected Prime Minister in 1996. I served as his Deputy Communications Director, a job that entailed working with the foreign press to defend Israel's image, producing materials for use in public diplomacy (which in Hebrew is called Hasbara), speechwriting, and other tasks. In the spring of 1997, a small, crumpled orange envelope arrived from a community in northeastern India known as the Bnei Menashe, which is Hebrew for the "sons of Manasseh". It was addressed to the Prime Minister and landed on my desk.
The letter inside contained an emotional appeal from the Bnei Menashe's community leaders in which they claimed that their ancestors were the lost tribe of Manasseh, one of the 10 lost tribes of Israel who were exiled by the Assyrian Empire more than 2,700 years ago. They wrote about how they wished to return to the land of their forefathers, the Land of Israel, and be reunited with the Jewish people after being cut off for so long.
The Bnei Menashe continued to practice a Biblical form of Judaism down through the generations and had nourished a dream of returning, which was both geographical and spiritual. To be completely honest, after initially reading the letter, I thought it was nuts. It just sounded fanciful to me that there might be a lost tribe of Israel somewhere out there. But there was something about the letter that was very emotive and heartfelt, very sincere. And it moved me, so I chose to answer it. It later turned out that the Bnei Menashe had been writing to Israeli prime ministers since at least Golda Meir in the early 1970s and possibly since David Ben-Gurion and the founding of the modern State of Israel in 1948, but they had never received a response. Subsequently, I met with some members of the community and with the late Rabbi Eliyahu Avichail, who had first made contact with them. I became involved through the bureaucracy in arranging for large groups of Bnei Menashe to move to Israel.
In 1999, I left the Prime Minister's Office after Netanyahu lost the election that year. In my spare time, I began reading about various far-flung and lost Jewish communities and then I simply got on a plane and began to visit them. I quickly understood that many of these communities are still out there, and many are conscious of their historical connection with the people of Israel. But I also saw that no one in the Jewish world was doing anything in a concerted fashion to reach out to them and cultivate a renewed connection with them. So that is what prompted me to launch Shavei Israel, to extend a hand to these communities.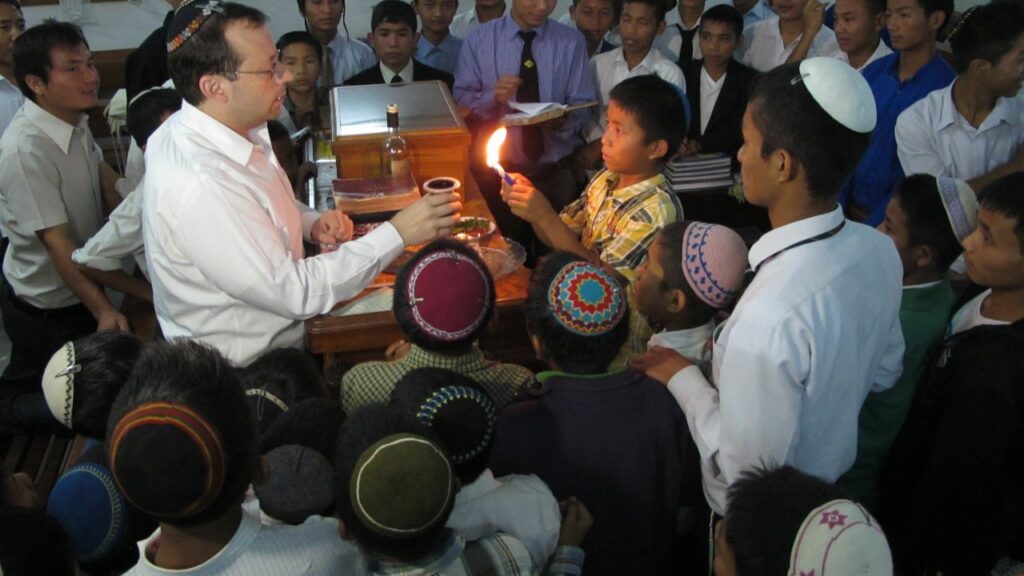 Where did your passion for assisting lost Jewish tribes and hidden communities come from?
Many of the communities we work with have endured terrible suffering and persecution down through the centuries. In many instances, their ancestors were kidnapped from our people and torn away from their heritage against their will. So, I believe we have a historical, moral, and even religious responsibility to reach out to them. Doing so not only strengthens the Jewish people quantitatively and qualitatively but also demographically and spiritually.
At a time when so many Jews in Western countries are assimilating, we also see a growing number of people with Jewish roots who are seeking to reconnect with the Jewish people. So, for those of us who are passionate about the Jewish future, I think it is in our interest to engage with these communities and facilitate their return.
Share an example of one of your greatest achievements. How did you feel?
Over the years, since Shavei Israel was founded, we have been blessed to bring more than 5,000 Bnei Menashe Jews from India to Israel. In addition, we have brought two dozen young Chinese Jews from Kaifeng, China, to the Jewish state, and we have also assisted thousands of Bnei Anousim or "Marranos", whose ancestors were Spanish and Portuguese Jews who were forcibly converted to Catholicism in the 14th and 15th centuries, to return to the Jewish people. From Barcelona to Brazil and many places in between, we have touched thousands of people's lives and offered them a chance to learn more about their Jewish heritage. In addition, we have helped to raise the profile of these communities and educate the Jewish world about their existence and importance.
Looking back on the last five years of your career, what has been the highlight?
One of the greatest highlights was, ironically enough, during the dark days of the Corona Virus, when Israel and many countries were under lockdown. Despite the restrictions, we were scheduled to bring a large group of 250 Bnei Menashe on Aliya from India to Israel in October 2021. It seemed like an insurmountable task. Even under normal circumstances before the pandemic, moving such a large group of people from northeastern India to the Jewish state was an enormous logistical operation.
In addition, the challenges posed by the Covid-19 contagion, the economic downturn, and the accompanying uncertainty, all seemed impossible to overcome. But everything works according to God's plan and no obstacle can stand in His way. Sure enough, what seemed impossible turned out to be possible, and the group of 250 Bnei Menashe immigrants miraculously arrived safe and sound. It was a very precious and special moment that underlined the power of Jewish destiny and gave me a great deal of satisfaction.
What does a typical day look like for you as an ordained rabbi?
 I'm not sure there is such a thing as a "typical day". Remember: there are different kinds of rabbis, ranging from those who head congregations which involve many pastoral duties—to teachers who devote themselves to teaching Torah and Jewish values. And then, there are rabbinical scholars who address and decide matters of Jewish law. But what they all share in common is a desire to serve the Creator as well as the larger Jewish community. This includes conducting and/or participating in prayer services three times a day, delving into the texts of our people through study, and no less importantly, involving themselves with others in one capacity or another. I try to view each day as an opportunity to do my part and I truly hope that I succeed in doing so, more often than not.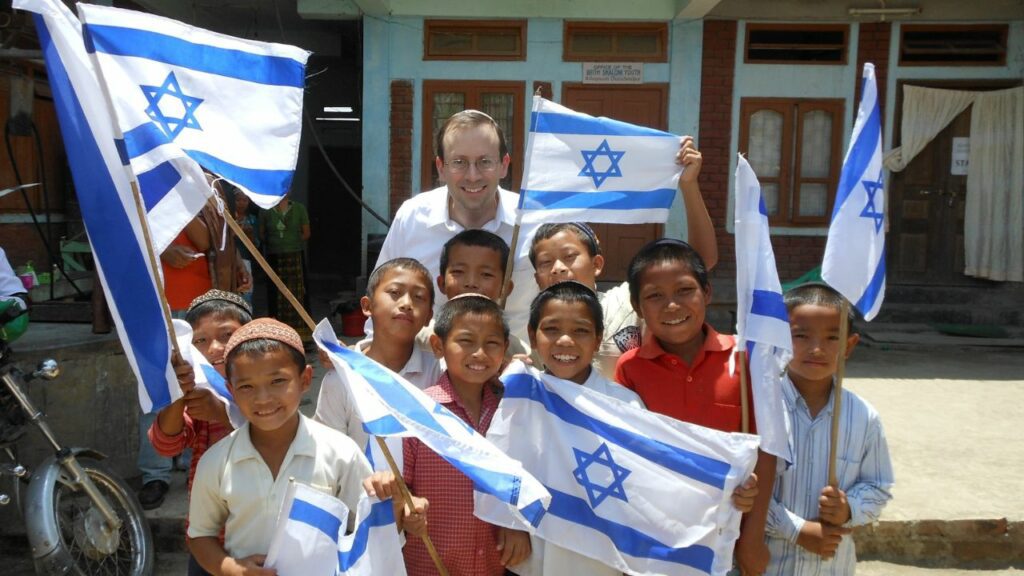 How do you think your background has impacted the success of Shavei Israel?
I think that my experiences as an undergraduate at Princeton University and then at Columbia University Business School played a big part in shaping me and subsequently had a large impact on the success of Shavei Israel. Up until college, I had attended exclusively Jewish schools where my entire environment was made up of Jews. As a result, I had very little social contact or interaction with non-Jews.
But that all changed at college, where I had non-Jewish roommates and met fellow students from various backgrounds and different countries. I think that gave me a broader perspective on people and the world, which comes in handy at Shavei Israel since we work with a wide range of people across the globe. My business school education has also proved useful in terms of running an organization with the various challenges that presents. Acquiring fundamental knowledge of some of the tools of finance, marketing, and accounting is invaluable.
What is a unique component of your organization that sets you apart?
Shavei Israel is the largest and oldest organization in the world working with lost tribes and descendants of Jews seeking to return to their roots. We work closely with the Israeli government and the Chief Rabbinate of Israel, as well as with Jewish community leaders and rabbis worldwide.
Our outreach is unique in that it combines old-school methods with advanced technology. Of course, we use the internet and social media to reach people, but we also dispatch emissaries to work with the different communities, thereby providing them with a human resource, a teacher or rabbi who can organize religious services, give classes and offer advice and guidance to those seeking to embrace their roots. I think this combination has proven to be effective and successful, as it provides not only a technological touch but a human touch too.
What motivates you to continue doing what you do?
Something that keeps me going despite all the challenges we face is the sense of satisfaction that I get from helping people change their lives and fulfill their dreams. I care deeply about the Jewish people and the Jewish future and there are too many people out there who sincerely wish to join us but are often deterred from doing so for various reasons. We do what we can to provide a point of entry while also remaining attentive to the heavy responsibility involved. When I look back and see how we assisted hundreds of Ukrainian Jews to flee the Russian invasion for safety in Israel, or helped thousands of young Bnei Menashe Jews from India to rejoin the Jewish people, it energizes me and inspires me to continue.
To learn more about Michael Freund, you can visit his Linkedin profile or Shavei Israel's website at www.shavei.org