Maintaining a successful business means keeping track of a large number of tasks, including customer relationship management.
There are many different options for managing this aspect of your brand if you're on the lookout for the right software. Best CRM software is a good place to start.
CRM software comes in a variety of shapes and sizes. Several platforms are geared towards nurturing leads, while others are dedicated to sales or product management.
Because of the wide range of options available, you're certain to find something that fits your business perfectly.
What is CRM Software?
Relationship management (CRM) software is an online tool that helps businesses manage sales pipelines from lead generation to closing sales.
Customer relationship management is an acronym for this concept.  CRM refers to any strategy, tool, or process that helps businesses manage customer data better.
CRM systems enable businesses to store customer and prospect data, track customer interactions, and share this information with colleagues. This enables them to manage customer relationships, which helps them grow.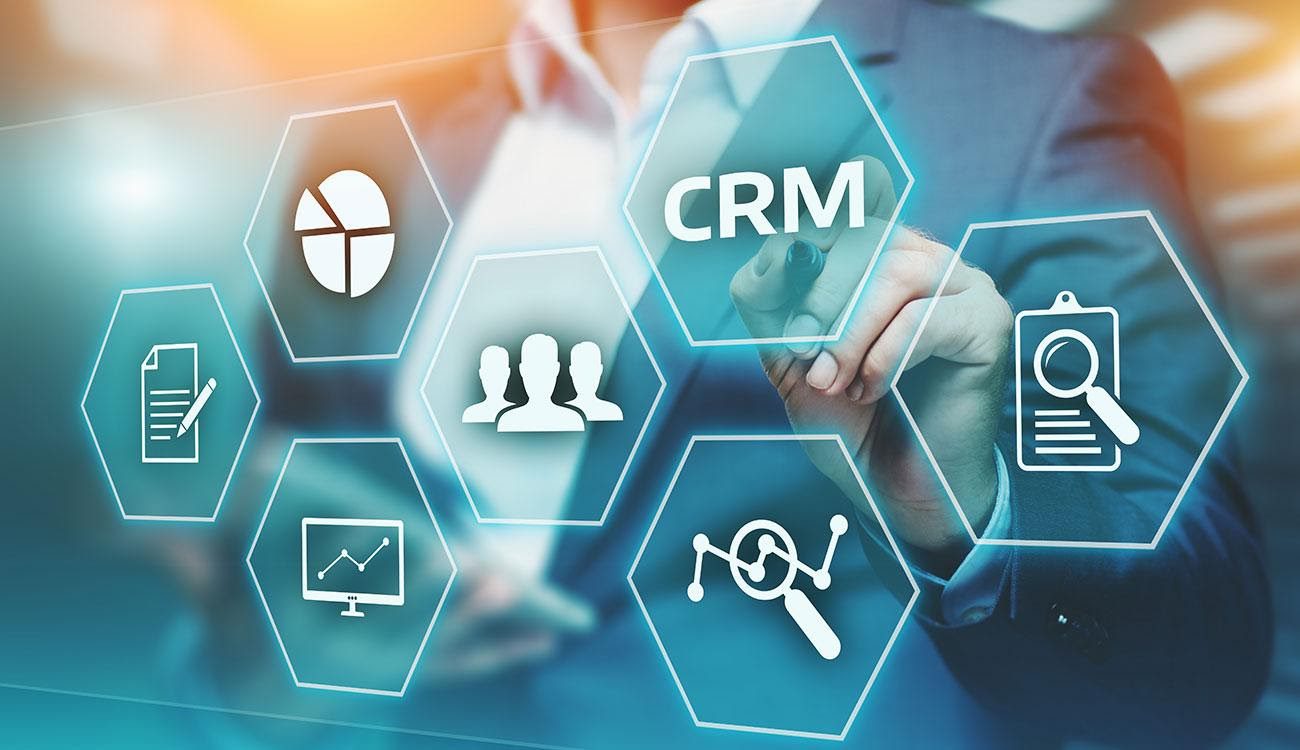 The best CRM software options for businesses in 2021
This article provides an overview of the best CRM software for businesses in 2021. Let's take a look at five of the most popular options and help you narrow them down. So let's get started!
1. Bitrix24
With that and a generous free plan, it's easy to see why this platform is regularly ranked among the best CRM programs. The number of features here makes learning a challenge, even for simple workflows.
In terms of generating leads, assigning tasks, and sharing information, it excels. It offers a free plan that includes most customer relationships, project management, and communication features.
2. Salesforce
You can use Salesforce for customer service, sales, marketing, eCommerce, engagement, analytics, productivity, and more. Using it is highly customizable since you can pick and choose the tools you want for your business. Salesforce has also been proven to be useful for sites using drop shipping methods to fulfill their orders as well.
In terms of sales, marketing, and customer service, Salesforce is also a top option. It integrates with so many platforms that it's hard to keep track.
3. Freshsales
With Freshsales, you can identify and score leads based on behavior. The service also includes built-in phone and SMS functionality so that you can keep in touch with customers beyond email.
It also allows you to track progress for individual deals using cards you can move between tables, a system that should be easy for any team to use.
4. Insightly
When you direct those leads to the most appropriate salesperson, you can keep track of their progress through your sales funnel as well as all the interactions between them and your team.
A user-friendly interface makes it easy to access all that data.
Additionally, the basic Insightly plan includes built-in email marketing functionality. It allows you to design campaigns to keep in touch with your customers.
5. Zoho CRM
Under its brand, Zoho offers a range of products. CRM software integrates several of these modules, such as surveys, forms, and marketing campaigns. Although the user interface is a bit dated, it's easy to use despite all those extras.
With Zoho's free plan, you can keep track of sales tasks, events, call logs, and notes. Despite it not being able to support very large teams, it is still a solid choice.
In Conclusion
You can use a corporate, business or personal CRM to manage your sales and marketing workflow, including contacts and emails, workflow automation, tasks, and landing pages. Help desk features can even be included to streamline customer support.
Don't make a rash decision when choosing a CRM. It can be very dangerous if you choose unwisely or execute poorly, especially if you are a tech company with extensive experience researching and implementing CRM solutions.
Many clients keep their CRM decisions very close to their chests, even though we are the ones who have seen all the horror stories and successes across some industries.
If you enjoyed this article, be sure to check out our recent reference guide on coming to terms with AI technology in both the home and small business industries.