Cashless high risk payment processing is on the rise in the last couple of years. These modes of payment became an alternative to cash transactions in major parts of the world during the global pandemic. However, it has become the new norm for businesses operating online as well as with physical stores.
Therefore, it is safe to say that we are inching closer to becoming a cashless society. In this article, we'll discuss some of the top new ways for cashless payments that would likely eliminate the need for cash in the near future. So, without further ado, let's get right into it.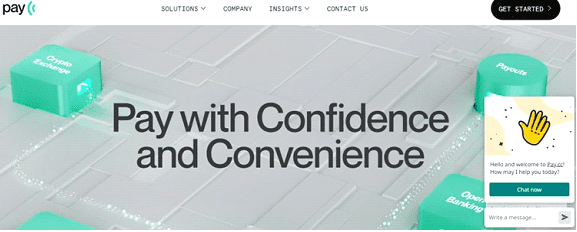 Credit and Debit Cards
Unless any business is only running on a completely cash basis, there won't be any that doesn't accept debit or credit cards. It is one of the most popular ways to make cashless payments available for consumers today. Credit and debit cards have been around for quite some time.
However, there has been a new trend that we are seeing quite popular in the market, which is the contactless credit and debit cards. Customers today take advantage of the tap-to-pay option with many new cards already incorporating this technology.
However, it is important to keep in mind that the payment terminal your business has should have credit and debit cards. This means that you need to get an upgraded version of your hardware. There is also a possibility that you need to find a new payment processor if the one you have doesn't facilitate you with contactless pay.
Electronic Wallets
There has been a growing usage of electronic wallets (also called mobile or online wallets) in the last couple of years. This is mainly due to the pandemic where there was an increase in demand for cashless and contactless options. The digital wallet would connect with the debit or credit card of the user.
They can then use it to pay on any eCommerce website or at a retail store in the same manner as the tap-to-pay technology. One of the major aspects that has led to a growing increase in the usage of electronic wallets is the data safety and security it offers.
Customers are mostly concerned before signing with any financial services because of the imminent threat to data safety and security. Nevertheless, most mobile wallets offer two-way encryption, which is why it is considered to be a safe and convenient payment option.
Automated Clearing House (ACH)
Automated Clearing House (ACH) payments can be a great option for businesses with recurring payments. It can also help them to lower their processing fees. The ACH network would handle the entire transaction between the two parties. The entire process is completely cashless.
It is a payment method that is popular globally because of the immense convenience and safety it offers. However, it might not be something suitable for small or medium enterprises (SMEs). Instead, it would be a much better option for businesses in sectors, like healthcare, legal experts, finance, etc.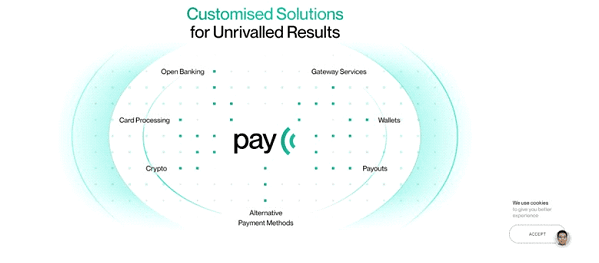 Cryptocurrency
The primary reason behind the invention of cryptocurrency, particularly Bitcoin, was to provide another payment mode. It was designed with the idea of an unregulated, decentralized payment option. However, it soon became a tool for people to invest in.
Nevertheless, there has been a lot of growing acceptance regarding crypto coins. The market is constantly expanding and many notable brands are now accepting cryptocurrency payments. Even PayPal now allows users to trade cryptocurrencies and payments into their app.
Furthermore, the large corporate giants, like Expedia and Microsoft, are now also accepting it as a mode of payment. But, there is still some time before cryptocurrencies become a widely popular mode of payment for small and medium enterprises as well.
Checks
You might think that paper checks have become an outdated option. Even though they are antiquated, checks are still popular as a cashless payment option.
However, many businesses are now moving away from these options because of the increasing downsides. For instance, it can lead to a long processing time before the business is able to get the cash in its hands through checks.
Payment Apps
Last but not least, a growing number of payment applications have now entered the market. You can transfer money and make payments internationally through apps, such as:
⦁ Zelle
⦁ Venmo
⦁ PayPal
⦁ Google Pay
⦁ Cash App
⦁ Apple Pay
⦁ Amazon Pay
⦁ And a lot more!
Most of these payment applications started off as a method to carry out peer-to-peer transactions. Soon, businesses were able to integrate into their point-of-sale systems without any hassle. Consumers are now increasingly using the payment apps mentioned in the list above.

Final Words
The world is rapidly moving towards becoming a cashless society. It is the primary reason why many businesses are looking towards finding the right online payment processor, such as Pay.cc, to facilitate their customers.