For any business, the expression "target market" is key and the foundation of its success. A firm may offer a product or service that is a class apart and offers a greater value for money. However, if the firm fails to deliver the news about its service to the correct targeted market, things can take a turn for the worse.
Moving from Classical to Modern Targeting
Traditional target market approach involves placing media and advertisements in areas where the potential buyer is most likely to be. For different products and services, it can vary a lot. Even within the target market, there is a lot of variations. This can vastly decrease the effectiveness of targeting the audience.
Digital media changes how firms now target their customers. With the help of online profiling and cookies, advertisers can intimately understand the mindset of each individual potential customer and reach out with a custom made approach to obtain maximum output.
Modern targeting is seen as an effective alternative to the traditional targeting methodologies, but even then, it has its limits. Using the internet gives firms the ability to reach out to hundreds of thousands, if not millions of users and potential customers. The major problem is how to contact the users, which is where Zoomd comes in.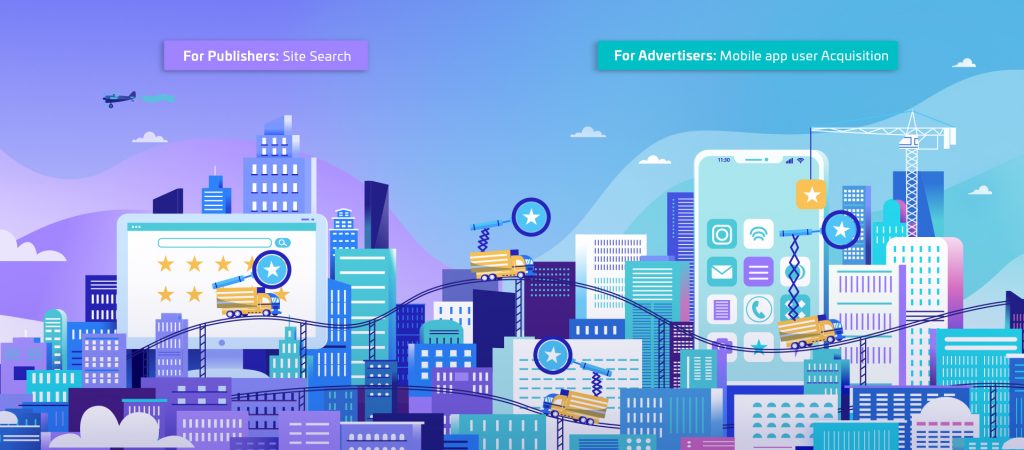 Zoomd: Connecting with Potential Buyers
Zoomd is an online platform that allows sellers to overcome the issue of reaching out to their target audience. It offers two proven ways. First, it has its own search engine that people all over the world use. Firms can use the site search function to seek out people who are looking for things similar to what they offer and then display the products or services in the results. This leads to a better outreach and a higher chance of reaching potential customers.
Secondly, Zoomd offers mobile user acquisition, in which it allows businesses to connect with people through its unified database. This allows companies with online apps to reach out and let people download their mobile apps, which in turn means revenue generation.
Zoomd also has advantages that set it apart from others:
Zoomd generates over 500 million events a day. With such a large number, firms have a very high chance of getting a hit in the search engine.

600+ digital media sources.

Easy to operate, single dashboard of all needs, including a diverse complete mobile analytical tool.

A customizable KPI engine to set target and measure performance.

Anti fraud systems to counter any phishing or other malicious attempt.
Q4 Expansion
Since its inception, Zoomd has made huge strides and continues to grow. Zoomd went public last month and its Stocks (ZOMD) is now traded on the Toronto Stock Exchange (TSX). Since Zoomd went public, the company's value stood at roughly USD 70 million.
Zoomd has currently more than 80 companies that use its services. The companies' list includes big names such as the media giant FoxNews, the global supplier AliBaba Group and the viral app TikTok. Others include ComScore, Wowcher GVC Group and 90Min.
With its expansion plan in progress, Zoomd has signed up even more companies as it seeks to expand its already growing outreach in more than 80 countries. New partners include:
McDonald's

: The fast food giant initially in Latin American market.

NordVPN

: The global VPN system.

AutoDoc

: A major online car parts platform.

VuClip

: Video streaming platform commonly referred to as the Indian Netflix.

BetAmerica and Ladbrokes

: online gambling platforms for the American and Australian markets.
Ofer Eitan, CEO and Co-Founder of Zoomd, was visibly excited about the expansion and upcoming partners,
"With the fourth quarter of 2019 approaching, momentum at our backs, and the launch of the new collaborations we are preparing, we are looking forward to seeing continued steady international growth of our company. Our work with mega-brands like McDonalds and others, brings us optimism that our company will see a bright future ahead"
With its unique services and the ability to reach out to millions of potential customers, Zoomd offers businesses with online presence the opportunity to use their in depth database and search engine to reach out to a better oriented target market. Zoomd lets advertisers buy media and place ads while understanding better the needs of their target audience in almost every existing inventory on the globe via a smart media buying platform connected to more than 650 media channels. Major companies such as AliBaba, Mcdonald's and NordVPN are testament to the high quality services Zoomd provides and is the perfect answer for a greater outreach in today's modern online world.
For more information, visit the website: https://www.zoomd.com/