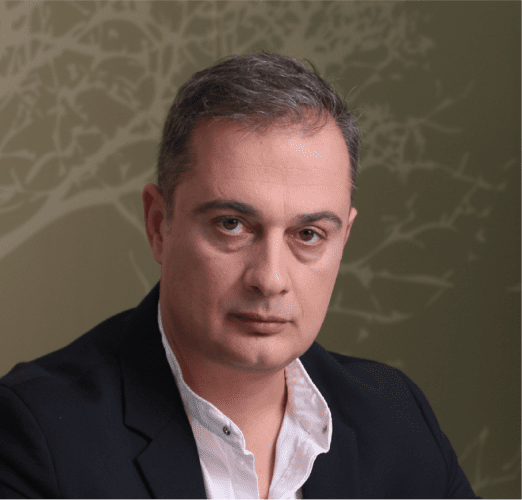 The freelance and outsourcing websites like Fiverr and Upwork are generating millions of dollars annually from thousands of daily users. The good news is that the freelance market has no boundaries, it gives freelancers the opportunity to live and work anywhere, via email, messaging services or video chat.
However, Zoom is bringing into the market, something innovative and unique with the help of Blockchain Technology. Plamen, the CEO of Zoom Tech, will be telling us more about the Zoom project management and outsourcing solution in this interview.
1) Please tell us your name and about yourself?
My Name is Plamen Nedyalkov, and I've been working in real estate development for about 25 years. My brother and I started the company Atlantis and grew it into the company it is today.
2) What is Zoom?
Zoom is a platform for outsourcing and project management. It codes agreements and contracts into smart contracts, making sure people get paid for the work they do online, and that people get the work they pay for.
3) What inspired you to start the Zoom project and what problems are you looking to solve.
We were looking for people with skills in interior design, architecture and engineering for Atlantis, and we turned to online freelancing because those jobs are mostly digital, and should be easy enough to do remotely, but it turned out that online freelancing is a little broken; No one trusts each other.
So we are making the Zoom platform, and trying to solve the issue of payments first and foremost, but then our secondary objective is building the structure for solid contracts, enabling teamwork across borders.
4) Please tell us about the team behind Zoom?
First, it's my brother Ivan Nedyalkov and I, we have been business partners and quite successful for over 25 years now. Then there is our COO, Reidar Nordli, he is a site manager for Havyard Ship Technologies, and between the three of us, we have a lot of experience with project management, including remote and local.
Then there is our CTO, Simen Reynolds, he's a blockchain solutions architect from Blockchangers in Norway, he loves tech in all shapes and forms.
Our Lead Developer, Robin Pedersen, is also from Blockchangers, he worked on the NEM blockchain amongst other things.
David Meszaros is our legal, he is a lawyer specializing in blockchain and crypto in the Netherlands, where we are incorporated.
Savio Gomez is our blockchain and ICO advisor, and we have Penka Georgieva as our main advisor for artificial intelligence, she's an associate professor of AI at the University of Burgas.
Then we have Georgi Nedyalkov doing financial research and Plamen Nikolov doing freelancing research.
Lastly we have Motti Peer and his fantastic team at Blonde 2.0, which is a marketing agency that worked with IOTA and Spotify.
5) Could you give us a structured list of the major Services Zoom provides?
Global Payment and Escrow services.

Globally enforceable contracts.

An outsourcing platform.

Project management platform
6) Please tell us more about the Outsourcing and Project Management aspect of your Platform on Blockchain?
The platform uses what we call contract trees, to break down large tasks into smaller ones, and these then get broken down further and tasked back to the platform, like this contract tree for engineering work on the platform: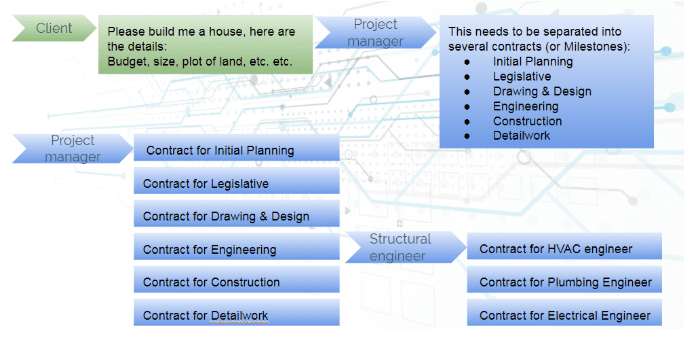 With secure payments using blockchain escrow, and a clear and consistent conflict resolution system, taking big projects and breaking them down becomes possible.
7) What is the market size of the Freelance Marketplace and which countries have the highest number of freelancers?
The freelance market is estimated at approximately 1.5 Trillion US Dollars, with about half of that market being located in North America.
8) At what stage of development is the Zoom platform and what is next on your roadmap?
Right now we are building our demo platform, which will become our MVP.
9) Do you have any investment opportunities you will like to share with us from Zoom?
We are doing an ICO soon, that will be selling the primary token for use on our exchange. The token gets lower fees for transactions and gives access to special deals from our partners, as such it will rise in value as our user-base grows.
Visit the Zoom website for more information: http://www.zoom.tech