If you Google "Can hydrogen fuel cells be used in planes?" you'll get back 18.4 million results, including lots of buzz about eco-friendly aviation start-up ZeroAvia. The four-year-old company, in fact, answers a resounding yes to that burning question. That's because it has been successfully launching dozens of hydrogen-electric powered test flights from its research and development center at the U.K.'s Cotswold Airport. 
By 2024, ZeroAvia says it plans to have its technology power the commercial aviation sector in its bid for a zero-emissions future. In October, the company reached a major milestone towards that goal by teaming up with ASL Airlines Ireland's cargo operation. As a result of the partnership, ZeroAvia will produce hydrogen-electric engine conversions for the carrier's ATR72 airplanes. 
ZeroAvia's Powertrain: Development Logistics
ZeroAvia and ASL will work together to develop the ZA2000 powertrain. This 2-5 megawatt (MW) replacement engine typically powers aircraft configured with 40 to 90 passenger seats. Each ASL ATR72 cargo-carrying aircraft will combine a hydrogen fuel cell with an electric motor powertrain.
To reliably refuel the workhorse ATR72 cargo haulers, ZeroAvia will further scale its existing Hydrogen Airport Refueling Ecosystem (HARE). The company developed this innovative system in conjunction with the European Marine Energy Centre (EMEC).
The Science Behind the Futuristic Fuel Cell
ZeroAvia's hydrogen fuel cell powertrain incorporates multiple partners' top-tier components, including aviation-certified hydrogen fuel cells, inverters, and motors. The powertrain includes the company's proprietary software and hardware that integrate the components and facilitate successful operation. The integration mechanism interfaces with the aircraft's avionics and other systems. Complete powertrain redundancy enables enhanced reliability and safety.  
In a typical hydrogen fuel cell, the hydrogen triggers a chemical reaction that generates electricity. A hydrogen fuel cell transforms hydrogen into electricity at low temperatures. In contrast, burning hydrogen produces energy at much higher temperatures. The fuel cell's electricity drives the motors, which provide propulsion for the aircraft. Collectively, these activities comprise a modular-style hydrogen fuel cell powertrain.
ZeroAvia Founder and CEO Val Miftakhov says the company's hydrogen-electric powertrain is far superior to the best batteries on the market.
"We chose to use a hydrogen-electric powertrain because we believe it is the only viable solution to bring about an electric revolution in aviation. It has four times more energy density than the best lithium-ion batteries today. Additionally, in battery-only aircraft designs, batteries have a limited life cycle due to charging and discharging events. This significantly increases the total cost of ownership of these aircraft," he says.
In comparison, ZeroAvia designed its hydrogen fuel cell powertrain to provide more flight miles and extended operations times. In addition, the company expects its powertrain to decrease per-flight operations and maintenance costs by at least 40%.
Miftakhov believes that placing the company's hydrogen fuel cell powertrain into existing aircraft is the most practical solution. This enables the aviation industry to achieve true zero-emission flight more quickly.
"Building a completely new aircraft and engines is always going to be more complicated and would take more time. By using existing airframes and swapping out the fossil fuel engine for a ZeroAvia powertrain, we can get to the first practical, commercial, zero-emission aircraft quicker," Miftakhov explains.
ZeroAvia: How It All Began
In November 2017, Miftakhov established ZeroAvia in hopes of developing an alternative powertrain for existing commercial aircraft.
Miftakhov's technology-focused background prepared him well for his aviation business leadership role. Prior to founding the company, Miftakhov earned a master's degree in physics from Moscow Institute of Physics and Technology. Next, he studied at Princeton University, where he earned his doctorate in physics. In addition, Miftakhov has twice won the Russian Nationwide Physics competition's grand prize.
Val Miftakhov has also demonstrated notable professional achievements. While working in the electric vehicle industry, he established the eMotorWerks company. At that time, the company was the premier global platform for EV battery aggregation for grid services. In 2017, eMotorWerks' market achievements made the company an attractive acquisition target.
Clearly, Val Miftakhov's affinity for aviation influenced his decision to resolve an industry-wide problem. "I've always been passionate about aviation. It's been my hobby for over a decade, and I hold licenses to pilot both airplanes and helicopters. After building eMotorWerks, a smart-grid EV charging company, and selling it to the international energy company Enel, I set out to tackle what I see as the next big problem in the electrification of commercial transportation — aviation," he explains.
ZeroAvia plans to bring its hydrogen fuel cell powertrain to the commercial aviation marketplace by 2024. To that end, the company will conduct 500-mile flight demonstrations in aircraft with up to 20 passenger seats. The company projects a 50% cost savings for trips of this duration.
By 2026, ZeroAvia plans to fly more than 500 miles in aircraft containing up to 80 seats. During the next 10 years, the company plans to completely disrupt the commercial aviation propulsion market, creating demand for more than 100,000 units. 
ZeroAvia's Race to Save Mother Nature
Global environmentalists are growing increasingly concerned about the transportation sector's negative environmental impacts. In the United States, for example, transportation accounts for one-third of the country's CO2 emissions. In 2016, transportation was the country's largest polluter.
Aviation-related emissions have become one of the largest global emissions sources. Planes expel these emissions at high altitudes, allowing them to disperse over a wide area. This factor means that airborne emissions have between two and four times the harmful impact of similar ground-based emissions. Shorter-duration flights are the biggest offenders. Half of the aviation-related emissions result from flights under 1,000 miles. Numerous airlines offer these shorter flights, so it's a widespread problem.
As the International Council on Clean Transportation reports, commercial aviation's CO2 emissions rose by 32% between 2013 and 2018. If this dramatic rate of increase continues, aviation may make up more than 25% of the global carbon budget by 2050. Experts expect collective aviation-related emissions to double by that same year.
To address troubling emissions trends, global regulators have recently begun to mandate serious aviation industry emissions reductions. For example, the EU must reduce CO2 emissions fourfold by 2050. The EU must also decrease nitrogen oxide (NOX) emissions tenfold within the same timeframe. While incremental changes represent forward progress, they will be insufficient to accomplish the necessary dramatic results. 
"At the same time, the U.N. warns that human-sourced CO2 emissions must be reduced by 45% of 2010 levels by 2030. Therefore, we have only 10 years to make a significant change or face catastrophic environmental and economic consequences," Miftakhov wrote in an article for Forbes. "Considering that aircraft can stay in service for 20 to 30 years, it's obvious to me that our normal incremental improvements are not going to work. Instead, we should make some immediate and fundamental changes in how we power aviation. If the industry ignores this, it faces the risk of regulatory pressure or severe growth headwinds from cultural and social changes."
"The aviation industry is one of the hardest industries to decarbonize; however, with this collaboration, we are one step closer to achieving our goal of making our skies emission-free," – @valerun, CEO at ZeroAvia. Click the link to read the release.https://t.co/nbxQXruUnU pic.twitter.com/JkGmT7iFt4

— ZeroAvia (@ZeroAvia) October 27, 2021
Zooming Toward a Zero-Emission Future
ZeroAvia's innovative propulsion system grew from the company's desire to play a key role in the emissions crisis solution. The hydrogen-electric fuel cell powertrain greatly reduces harmful carbon emissions and objectionable noise. The company's commercial partners will realize decreased fuel and maintenance expenses.
The worldwide emissions crisis' impact necessitates a global solution. Toward this goal, Amazon and Global Optimism created The Climate Pledge in 2019. This bold statement calls on companies and organizations to come together to effect targeted change.
Specifically, this landmark agreement's goal is to achieve a net-zero carbon level by 2040, 10 years sooner than the Paris Agreement's target. Each participating business or organization has committed to reaching this challenging milestone. More than 100 have signed The Climate Pledge. 
Consistent follow-through is key to achieving The Climate Pledge's net-zero carbon goal. Each company or organization that signs The Climate Pledge agrees to pursue three major emissions-focused action items:
Each entity will regularly measure and report greenhouse gas emissions resulting from its operations.

Each entity will execute specific decarbonization plans that comply with the Paris Agreement. These changes involve authentic business innovations and revisions. Efficiency enhancements, materials reductions, renewable energy sources, and additional carbon emissions eradication efforts will be necessary.

Each entity will compensate for its remaining carbon emissions with real, quantifiable, and permanent carbon offsets. These socially beneficial actions will contribute to the achievement of The Climate Pledge's net-zero carbon emission goal. 
The Climate Pledge's signatories will become part of a global community that exchanges valuable knowledge and best practices. Each company or organization will receive an invitation to learning sessions on key topics of interest. Additionally, recognized climate experts will brief signees before notable events.
After The Climate Pledge's global launch, Amazon introduced a companion technologies funding vehicle with $2 billion in initial funding. The Climate Pledge Fund supports the realization of decarbonizing and sustainable technologies and related services. 
More Commercial Airliners Want In
One international airline has expressed strong support for ZeroAvia's hydrogen-powered fuel cell powertrain program. In addition, two major aircraft manufacturers are actively evaluating the technology.
British Airways-ZeroAvia Partnership
U.K.-based British Airways is an enthusiastic supporter of ZeroAvia's hydrogen fuel cell powertrain technology. British Airways' desire to realize its net-zero carbon emissions goal by 2050 is likely what drove its decision to support ZeroAvia.
To demonstrate its commitment, British Airways has participated in ZeroAvia's 2021 $24.3 million funding initiative. The international air carrier is the first commercial aviation company to formally declare its support.
British Airways' CEO Sean Doyle says the company's focus is on adopting hydrogen-sourced technology to power its shorter flights. "Innovative zero-emissions technology is advancing fast, and we support the development of hydrogen as an alternative fuel source because we believe it has the potential to enable us to reach true zero emissions on short-haul routes by 2050," he says.
Airbus to Build Hydrogen-Powered Aircraft
Premier aircraft manufacturer Airbus believes that powering its aircraft with hydrogen technology is an increasingly viable option. To that end, Airbus intends to build its own line of hydrogen-powered airplanes.
The company's design engineers currently have three concepts under consideration. Besides a standard commercial aircraft design, it is also evaluating a turboprop model. A third model integrates the wing into the jet's fuselage. All three designs will utilize hydrogen in refitted gas turbine engines. Hydrogen fuel cells will provide electricity.
Short-range and medium-range aircraft will begin rolling off of the Airbus assembly line by 2035, and larger models will follow. Hydrogen-powered airplanes with more than 150 seats will likely not be widely available until 2050.
ZeroAvia's HyFlyer Projects: An Important Step Forward
The ZeroAvia HyFlyer I and II projects comprise the company's initial hydrogen fuel cell testing programs. The HyFlyer I's test flights and relevant data served as the springboard for the HyFlyer II's expanded development and testing cycle.
How ZeroAvia's HyFlyer I Project Made History
The HyFlyer I project involved the successful completion of three test flight campaigns aboard the company's U.K.-based six-seat Piper Malibu aircraft. The first HyFlyer I demonstration flight took place on June 22, 2020. 
ZeroAvia moved the test plane from California to Cranfield, England, in 2019. The move followed the U.K. government's awarding of a grant to develop zero-emission, sustainable aviation alternatives.
The first HyFlyer I test flight took place following several "flight simulations" held on the ground. Each scenario mimicked the extended hydrogen-based flights necessary to achieve regional commercial aircraft operational goals.
The HyFlyer I test aircraft contained a conventional 250kW powertrain, as the HyFlyer I program focused on the fuel system's function. In fact, hydrogen-only propulsion drove the aircraft's cruise flight segments. These initial three campaigns achieved all targeted technical goals. Future flights will take place aboard differently configured test aircraft. Each airplane will incorporate hydrogen fuel cells, electric motors, and hydrogen gas storage capacity. 
ZeroAvia's hydrogen fuel cell aircraft will require consistent fuel delivery at strategically located airports. To that end, the company has ordered the construction of hydrogen fueling facilities at England's Cranfield Airport. Scotland's Orkney Islands, the embarkation point for ZeroAvia's planned 250-300 mile flight, will be the site of a second hydrogen fuel depot.  
Reflecting on ZeroAvia's first successful test flight, Miftakhov recognizes the achievement's importance. "Today's flight is the latest in a series of milestones that moves the possibility of zero-emission flight closer to reality," he remarks. "We all want the aviation industry to come back after the pandemic on a firm footing to be able to move to a net-zero future, with a green recovery. That will not be possible without realistic, commercial options for zero-emission flight, something we will bring to market as early as 2024."
On to ZeroAvia's HyFlyer II
Following the HyFlyer I project's successful completion, ZeroAvia began to implement the next phase of its hydrogen fuel cell powertrain development program. In December 2020, the company received £12.3m ($16.3 million) in U.K. government ATI Programme funding.
The U.K. government funds will help ZeroAvia bring a 19-seat hydrogen-electric aircraft to market by 2023. The company will develop the airplane's twin 600kW powertrains in collaboration with EMEC and Aeristech.
Two 600kW powertrain units will power ZeroAvia's 19-seat airplane, replacing the aircraft's conventional twin engines. The aircraft will also have hydrogen fuel tanks. Eventually, the tanks will collectively hold 100kg of compressed hydrogen in gaseous form.
The compressed hydrogen will provide fuel for the aircraft's projected 500-mile flights set for 2024. By 2030, the company plans to deliver hydrogen-electric powertrains that can accommodate 100 passengers and enable trips of over 1,000 miles.
ZeroAvia will manage the aircraft's hardware, software, and mechanical integrations. The company will also ensure that the fuel cell's balance of plant enables certification. To ensure accuracy in all project phases, aviation, automotive, and fuel technology experts are providing expertise to the company's engineers and technicians.
Two Dornier 228 airplanes will provide the platform for the HyFlyer II powertrain development work. These 19-seat workhorse aircraft previously served the U.S. and U.K.'s regional markets. This illustrates the technology's applicability to regional routes.
For perspective, 19-seat airplanes serve dual purposes in many global, regional markets. Each airplane can accommodate up to 19 passengers, or a company can choose to reconfigure it and use it as a cargo carrier. The Viking Air DHC-6 Twin Otter and the Cessna 208 Caravan are both highly successful examples of this aircraft class. ZeroAvia's hydrogen-electric powertrain is compatible with all aircraft types in this size range.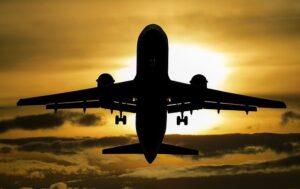 Generous Grants
Since ZeroAvia's 2017 inception, the company has raised more than $53 million from major investors. The company has also received financial support from the U.K. government. Collectively, the business has obtained a total of $74 million of funding since its 2017 launch.
Amazon Climate Pledge Fund
This corporate venture capital funding vehicle invests in businesses in an effort to speed up Amazon's timeline for meeting The Climate Pledge. The fund currently focuses on energy generation and utilization, renewable energy technology, and transportation companies.
Multiple Backers Drive $24.3 Million Funding Initiative
ZeroAvia's 2021 funding round resulted in $24.3 million in investments. Several current investors committed additional funds to the company's hydrogen fuel cell powertrain development program:
Horizons Ventures:

The funding round's leader, this venture capital company targets businesses in the energy, technology, and sustainability arenas. Horizons Ventures invested in ZeroAvia's U.K. development program.
Breakthrough Energy Ventures:

This Bill Gates-founded coalition backs technologies and innovations designed to realize net-zero emissions by 2050. The network includes governments, private companies, investors, and research institutions.
British Airways: This multinational air carrier is the first commercial airline to announce financial support for ZeroAvia's hydrogen fuel cell propulsion technology. British Airways' backing may stem from the company's desire to meet its net-zero carbon emissions goal by 2050.
Ecosystem Integrity Fund:

This early-growth-stage investor focuses on companies dedicated to achieving environmental sustainability. The fund's principals want to show that investors can realize excellent returns while making a positive impact.
Shell Ventures:

This oil and gas corporate venture fund focuses on companies that reduce emissions and electrify energy systems. Shell Ventures serves as a valuable growth partner that offers diverse implementation services.
Summa Equity:

This purpose-based investment fund targets companies that actively work to solve global challenges. Identification of sustainable energy sources is a primary focus.
SYSTEMIQ:

This change-acceleration company partners with multiple sectors to bring about identified goals. The company concentrates its efforts on endeavors that can deliver change at maximum speed and scale.  
Additional ZeroAvia Funding
ZeroAvia has received two rounds of U.K. government funding to date. The company's December 2020 ATI Programme award will fund the development of a 19-seat hydrogen-driven aircraft.  
The company has also received a grant from the U.K. Department for Transport's Zero Emission Flight Infrastructure (ZEFI) program. The grant money will fund the development of concepts for airport-based liquid hydrogen refueling facilities.
ZeroAvia Looks Confidently Toward the Future
Val Miftakhov emphasizes that ZeroAvia will retain its leadership in the hydrogen-electric technology arena. "ASL has identified zero-emissions technology as an enormous priority and, happily, is pursuing the opportunity with energy," he says. "Given our success in demonstrating the technology in flight testing, the advanced nature of the R&D for our first certifiable configuration, and the technological progress we are making, we are confident that this partnership will lead to some of the earliest commercial freight operations using hydrogen-electric propulsion."
And @ZeroAvia is working to launch hydrogen electric powered flight with the aim to help the industry reach zero emissions: pic.twitter.com/GilZRacZOx

— UK Research and Innovation (@UKRI_News) November 4, 2021