Navigating the Modern Gig Economy for Homeowners, Contractors, and Entrepreneurs
In today's fast-paced world, the gig economy is thriving, and side hustles have become the norm for many individuals seeking financial independence and entrepreneurial opportunities. However, finding reliable local workers for household projects in your community can often feel like an uphill battle. Not to mention the contractors who are currently buried under unnecessary and pricey lead and marketing costs. Enter JobSnap, a new mobile app that aims to empower homeowners, contractors, and aspiring entrepreneurs alike, transforming the way we connect, work, and achieve our goals.
Embracing the Side Hustle Culture.
The rise of side hustles has transformed the modern workforce, with nearly half of working age US adults engaging in at least one side business. Gen Z and Millennials, in particular, have embraced this practice, with 53% and 50% respectively operating a side hustle in addition to their full time job. The leadership at JobSnap recognizes this cultural shift and worked to provide a solution for all those seeking additional income or exploring their entrepreneurial spirit. The company's app facilitates a seamless transition from side hustles to successful businesses. On the app, users can leverage their skills and availability to directly connect with homeowners, eliminating the need for costly lead generator services and complex digital marketing strategies that offer no guarantees despite their high cost. The app's user-friendly interface and direct customer connections enable individuals to take control of their financial success and career development.
Streamlining Services for Homeowners.
Finding skilled professionals for household projects, such as landscaping, pool cleaning, and renovations, can be an arduous and time-consuming process for homeowners. Through the app, homeowners are provided a direct line to local workers. They can simply post job requests, collaborate with skilled professionals, and have work done on their schedules. The easy-to-use interface and detailed project descriptions with included images help to simplify communications, eliminating the stress associated with unreliable connections and unmet expectations. The best part for the homeowners is that this service is entirely free of charge for homeowners, they only need to pay the worker for the service provided, giving them a cost-effective and efficient solution for their home service and project needs.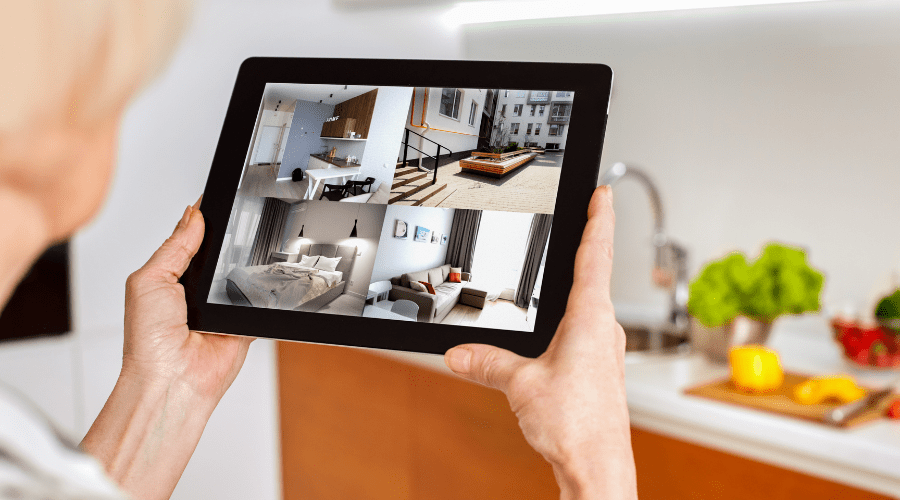 Empowering Contractors for Success.
Traditional contractors often face challenges in acquiring leads, managing marketing costs, and dealing with commission-based platforms that eat into their hard-earned earnings. This new app revolutionizes the way contractors do business by offering a fair and empowering solution. By subscribing to the app for a reasonable annual fee of $365, contractors gain access to a constant stream of quality job opportunities. They can create detailed profiles showcasing their skills, experience, and previous work, attracting homeowners seeking their expertise. The best part fir them is that the contractors keep 100% of their earnings, eliminating the need for expensive lead generation and transaction fees. By not charging additional fees, the app allows them to save thousands of dollars while growing their businesses and maintaining control over their schedules.
Starting A New Business Today.
For aspiring entrepreneurs, one of the most significant challenges is acquiring clients and generating revenue. JobSnap eliminates these hurdles by providing immediate job opportunities. By signing up for the app, entrepreneurs can hit the ground running and start accepting jobs right away. As summer gets underway, this becomes particularly advantageous for students on summer break or people looking for seasonal business work. Aspiring entrepreneurs can now turn their skills and ambitions into thriving businesses from day one, bypassing the lengthy setup processes and waiting periods typically associated with starting a new venture.
As the summer season gets underway, homeowners are preparing for parties, renovations, and various projects around their homes. JobSnap offers itself up as a solution for both sides of the marketplace. Homeowners can easily find reliable local workers, contractors can grow their businesses while keeping their hard-earned earnings, and aspiring entrepreneurs can jumpstart their ventures with immediate job opportunities.
The app represents more than just a tool; it embodies a paradigm shift in the way we approach home services and side hustles. JobSnap empowers individuals to take control of their projects, careers, and financial futures. It opens up a world of possibilities for homeowners, contractors, and entrepreneurs alike saying goodbye to expensive leads, unreliable connections, and limited opportunities. By embracing the convenience, efficiency, and financial empowerment that the new app provides, users can redefine the dynamics of the gig economy to a place where everyone can thrive.
Find JobSnap, Powered by RedLeaf, for IOS here and Android here.