It is important to be aware of your carbon footprint when you are traveling. Are you going on a vacation, or a business trip?
If you are going on a vacation you might have more flexibility with your accommodations and mode of transportation.
When you travel you can minimize your carbon footprint with the choices that you make.You can even lowerer your CO2 emissions with how you pack.
It will be the small decisions that you make that accumulate and the total of all of your decisions can have a big impact.
Your choices of accommodations, and how you get there, what you pack ,and what you eat can help to lower your carbon footprint.
Mode Of Transportation
You can travel by coackh , or train it is a much greener way to travel than by plane, oyur carbon emissions will be over 50 % lower than by plane.
Traveling by coach or by train is much more affordable, but it is a great way to enjoy the sites, and it is more relaxing.
With air travel, you will need to get the the airport 2 hours early, there are long check in and security lines, .
But if you have to travel by air, there are greener airlines, and some of them are making greater efforts than others to reduce their CO2 emissions.
Greener airlines are promoting their sustainability programs, with fule efficiency, the use of biofuels, and intiiate recycling.
They are also donating to carbon offset companies to offset their companies carbon footprint.
Believe it or not fyling frst class or business class creates a larger carbon footprint, so it is beter for the environment to fly economy.
Greener Accomodations
Choosing to stay in hotels or resorts is not the eco friendly way to go. There are plenty of eco friendly resorts all over the world, and they are a good option, as they are focussed on sustainability.
You could also choose to stay in an Airbnb home , or even rent a furnished apartment, these are greener options.
When you rent a home or an apartment , you can control the water consumption, the laundry, there will not be housekeeping changing the bedding every day.
Also when you rent a home or an apartment, you are more connected to the city or the location that you are visiting.
It is a better way to experience the location, in hotels you only get to experience what the hotel provides.
Instead of renting a car, you can get around the city, or your location by bike, its a great way to get exercise, and you get you experience the location differently.
When you rent a home or an apartment you will need to pay for the number of days up front, and you wil have to pay a security deposit.
If your cash flow is a little tight, you can always get a car title loan to get the money, and as soon as the security deposit is returned , you can pay off majority of the loan.
When you stay in an apartment you can control your water consumption, and the laundry and apartments will use less energy than staying in hotels.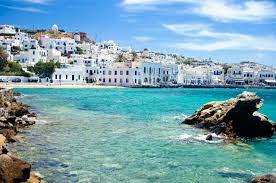 Buying Carbon Offsets
You can also purchase carbon offsets for your business trip or holiday, if you are unable to lower your carbon footprint as much as you would like when you are traveling, they are a great option.
Investing in carbon offset projets, is a great way to help our planet, here is a list of the best carbon offset projects.
Tere are many different ways that you can lower tour carbon footprint when you are traveling. Using alternative transportation and greener options for accommodations, can enhance you traveling experience.
Minimizing your waste, and packing lighter can also help.
Also renting larger equipment instead of bringing your own will also hel you, for example skis, snowboards, surfboads, they will all increase your carbon footprint if you bring your own.
These are just a few tips on how you can easily lower your carbon emissions and become more carbon neutral.