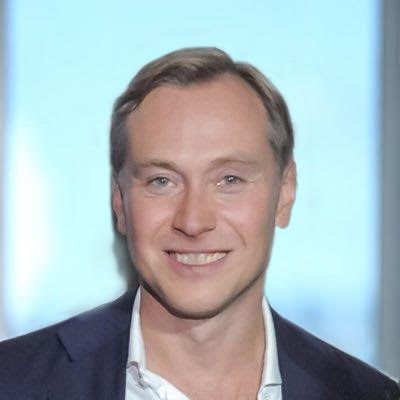 Wysh creates a community for consumers, merchants, software developers, and service providers by combining AI with blockchain for enhanced commerce transactions. Wysh is a blockchain based commerce community that uses its AI-driven messenger to improve the e-commerce experience for users, merchants and service providers. In this interview, the Chairman Alex Lopatine will be discussing the Wysh platform and financial services.
1) Please tell us your name and about yourself?
With more than twenty years of international business experience, I've spent my career focused on finance, banking, and technology. Previously founded Nymbus.com, the first cloud-based core banking platform for financial institutions in the US. Currently I wear many hats, including Managing Partner of Park Capital (parkcapital.io), a strategic investment firm focused on the digitization of retail banking, and leveraging blockchain technology for the companies in our growing portfolio; Executive Chairman of Wysh.ai, an AI / blockchain platform connecting businesses to customers via communications, payments and rewards; Executive Chairman of Blockchain Shift (blockchainshift.io), one of the crypto industry's most anticipated events taking place in Miami this October; Managing Director at Paladin (paladin-fs.com), a reputable consulting firm in the banking space, where I lead the Fintech Advantage practice.  
2) What is Wysh?
Using a natural interface, multilingual chat, automation and human assistance, Wysh connects people and companies globally…offering virtual assistance as a service in a 24/7 environment.  We allow people to seamlessly interact in three simple ways:
     

Chat

– Immediately communicate with businesses across the globe in a seamless platform.

     

Pay

– Make requests of any kind through our combination of AI with a human touch, and facilitate payments through our app.

     

Earn

– sign up friends as well as your favorite merchants…and start earning rewards for your efforts while having fun along the way.
3) What are the Major Features and Services provided by Wysh?
We will scale the business by providing our technology to residential communities initially (hotels will follow). The service providers and local merchants will be signed up based on the needs of the residents of those communities. Users will have access to a range of services on the platform, including access to the amenities of the buildings or hotel, valet operators, local service providers like handymen, locksmiths, cleaners, movers, massage therapists, yoga instructors, dog walkers, and more.
There are clear benefits for three separate entities:
       

Users

– benefits include (1) access in real time to a pool of diverse businesses, (2) high-quality services at lower prices, (3) instant request fulfillment, (4) incentives through rewards (5) make instant payments.

       

Businesses

– our massive customer reach will enable businesses to (1) access new potential consumers at no cost, (2) easy-to-use technological solutions, (3) access to advanced tools and data, (4) technical assistance by developers, (5) ability to receive tips in micropayments, (6) truly differentiate your brand!

       

Developers

– benefits include (1) economic incentives for improvement of features, (2) formulate contractual guidelines for service providers, (3) economic incentives for integrating Wysh chatbot, (4) incentives for creating new automated services, (6) freedom to create microservices that benefit businesses.
4) What inspired you to create this unique combination of AI and Blockchain in Wysh?
The world is changing rapidly, and technology can (and should be) a force for good.  Blockchain can prove a positive disruptor to make our lives simpler, safer, cheaper and more transparent…putting the individual back in the driver's seat.  To an extent, I support this vision and plan to roll out multiple businesses leveraging this underlying tech that is barely in its infancy.
5) Tell us more about your broader crypto offering/network and how it works.
Wysh is truly stable cryptocurrency, fully-compliant and with no volatility.
The first step in realizing a decentralized ecosystem in which users, service providers, and developers benefit within the Wysh marketplace is to create a method of value transfer leveraged through open source blockchain technologies. Wysh will be introducing a utility token, called WYSH, which will serve as the key component through which all transactions will be made in the ecosystem.
Participants holding WYSH may be eligible for Silver, Gold, or Platinum premium levels of membership, which offer benefits like enhanced priority service on the Wysh marketplace, discounted package deals for services, and exclusive invitations to limited supply events like concerts. Premium statuses for WYSH holders are determined through their respective levels of participation and/or contribution within the ecosystem.
6) Could you tell us about your partnership with Park capital and any other major partnerships?
Park Capital has provided the initial capital to build Wysh. The platform is live, way beyond MVP, we are starting the roll-out to residential communities in South Florida. We are partnering with Midori for chatbots distribution. With Botanic/SeedToken for creating a chatbots marketplace. Also with 8Base for allowing « civilian » coders to create services or integrations for the Wysh platform. Many more in the works.
7) Tell us more about your revenue share business model?
We get a % from pre-integrated service providers – both automated and manual – commissions. Also SaaS fees from Enterprise clients (Creating a community in Wysh will be free). Plus fees for placing targeted ads/offers and for pushing classifieds up in the system.
8) Could you tell us about your team and technical support?
We have a fantastic team in place, including our CFO Mark Gillanders, CTO Jonatan Alava, and CMO Mike Valdes-Fauli.  These are subject matter experts in their respective fields who have come together to form a dream team of sorts.
Also amazing advisors, such as Steven Nerayoff and Jeff Pulver from Alchemist, Noah Rafalko, and Dan Viola.
9) How Safe is Wysh, would you like to talk about your legal and security measures?
Wysh is an extremely safe platform that has taken every step, and spared no expense, to protect the privacy, data, and security of our customers.  
10) Do you have more information for our readers?
We plan to scale the business to 10s of millions of users in the next years, starting with the US. We also plan to actively involve the community in growing Wysh, by signing up their favorite merchants and service providers, friends and family, also contributing code to Wysh or even translation or customization. WYSH will one of the first crypto-currencies with an actual business plan, value for users, as well an easy interface for non-geeks.
Find out more on the website: https://wysh.ai/