Advanced Tonneau Covers for Chevrolet, Jeep, Dodge, RAM, Ford, Nissan, Honda, Hyundai, and Toyota Trucks
Worksport Ltd. has achieved another milestone in the truck accessories industry with the announcement of their industry-leading folding soft tonneau covers, designed to cater to a broad range of pickup trucks. 
Anticipated to be available in the next four weeks, these covers are set to serve nine major automotive manufacturers: Chevrolet, Jeep, Dodge, RAM, Ford, Nissan, Honda, Hyundai, and Toyota. If you want to learn more, keep reading. Or you can find these innovative products on Worksport's e-commerce platform at www.worksport.com.
The Broad Range of Worksport Tonneau Covers
Steven Rossi, Worksport CEO, highlighted the company's dedication to providing a Worksport cover for almost every light truck on the market. With configurations designed for nine of the most widely sold pickups, Worksport is set to tap into a significant opportunity within the large and expanding automotive growth market. The extensive range of configurations includes:
Chevrolet –

14 covers for Chevrolet Silverado and four covers for Chevrolet Colorado trucks.

Stellantis Brands –

Two covers for Dodge Dakota Models, two covers for Jeep Gladiator, and ten covers for RAM.

Ford –

21 configurations for the F-150 model—North America's best-selling light truck—along with the Super Duty, Ranger, and Maverick models.

Nissan –

11 different configurations for Nissan Titan and Frontier models.

Toyota –

14 units for both Tacoma and Tundra models.

Honda –

2 covers for the Honda Ridgeline series.

Hyundai –

One cover for the Hyundai Santa Cruz.
Worksport's Promise Fulfilled
The impressive breadth of Worksport's patented and proprietary folding truck covers is another example of the company's commitment to fulfilling its promises. Rossi said, "We hoped to serve many of the best-selling light trucks, and we have created a broad range of models for them." Truck owners can rest assured that regardless of their truck bed dimensions or the brand they drive, Worksport offers a suitable product to safeguard and enclose their bed. Worksport also has plans to unveil further product innovations for additional brands and will maintain open communication with investors as new details emerge.
Why Choose Worksport?
There are many reasons buyers choose Worksport bed covers. Here are a few: 
Innovation and Design
Worksport's products are not only practical but also visually appealing, making them an attractive choice for truck owners. With an emphasis on design and innovation, Worksport aims to meet the needs of today's truck enthusiasts, providing protection and convenience for the cargo they carry. The company's dedication to research and development ensures that they are at the forefront of the tonneau cover industry, offering the latest technology and features that truck owners demand.
Meeting the Needs of Today's Truck Owners
The modern truck owner has diverse needs, and Worksport's broad range of tonneau covers reflects the company's commitment to meeting those demands. With functionality, style, and protection in mind, Worksport has designed its tonneau covers to cater to various lifestyles and uses. Whether it's for work, leisure, or anything in between, truck owners can find a Worksport cover that matches their requirements.
Versatility and Customization
Worksport's tonneau covers offer a high level of versatility and customization, allowing truck owners to tailor their covers according to their preferences. Various models provide options for different levels of accessibility and security, such as soft or hard folding covers, roll-up covers, and retractable covers. This customization allows users to select a cover that best suits their needs, ensuring that their cargo is protected and accessible whenever necessary.
Sustainable and Eco-Friendly Solutions
In line with the growing demand for eco-friendly and sustainable products, Worksport is actively developing sustainable solutions in the truck accessories industry. Their commitment to environmental responsibility is evident in their research and development efforts, which focus on innovative materials and manufacturing processes that reduce the company's carbon footprint. This dedication to sustainability not only helps protect the environment but also provides a competitive edge for Worksport in the automotive accessories market.
Integration with Solar Technologies
Worksport is making impressive progress in incorporating solar technologies into their tonneau covers. Their pioneering Solis Solar-charging Tonneau Cover stands as a testament to this innovation, offering truck owners a clean and renewable energy source for both on- and off-grid applications. The modular design of the Solis system enables effortless integration with Worksport's tonneau covers, presenting truck owners with a practical and environmentally friendly solution for their energy requirements. This solar technology has the potential to revolutionize the truck accessories market as more consumers prioritize energy efficiency and environmental responsibility.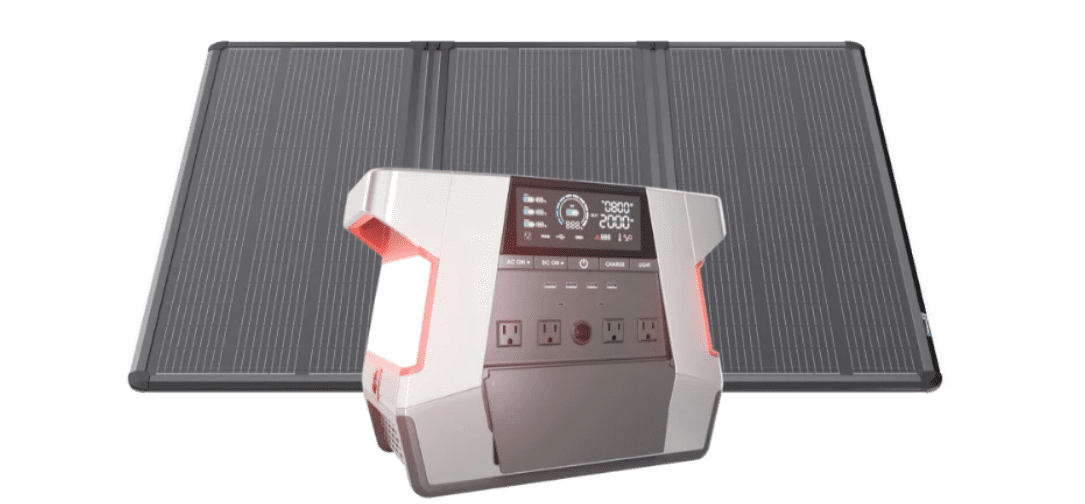 Aftermarket Support and Customer Satisfaction
Worksport's commitment to customer satisfaction is evident in its aftermarket support and customer service. The company offers comprehensive warranty coverage and ongoing support for its products, ensuring that truck owners can rely on Worksport for the long term. Additionally, their responsive customer service team is always available to answer questions and provide assistance when needed, helping truck owners maintain the functionality and appearance of their tonneau covers.
Industry Partnerships and Collaborations
Worksport's growth and success can also be attributed to strategic partnerships and collaborations with industry leaders. These alliances help expand the company's reach and provide valuable resources for research and development. By working together with other market leaders, Worksport can leverage its collective expertise to develop innovative products and technologies that meet the evolving needs of truck owners.
The Future of Truck Accessories and Tonneau Covers
As the truck accessories market continues to evolve, Worksport is well-positioned to remain at the forefront of innovation. With its expanding product lineup and ongoing research and development efforts, the company is poised to lead the industry in terms of design, technology, and sustainability. Truck owners can expect Worksport to continue delivering high-quality, reliable, and visually appealing tonneau covers that cater to their diverse needs and preferences.
A Bright Future for Worksport
In conclusion, Worksport's latest product offerings, dedication to innovation, and commitment to customer satisfaction make them a key player in the automotive accessories market. With a wide range of tonneau covers for nearly every light truck available, Worksport is set to appeal to a diverse customer base and continue expanding its market reach. The company's focus on sustainability and integration with solar technologies sets them apart from competitors, and truck owners can expect even more cutting-edge products from Worksport as they continue to develop new product lines for the ever-evolving automotive market.