Maria Lobanova is the founder of Interstellar Digital, a PR and communications agency focusing on promoting technology and web3 projects. She is young woman, a journalist, promoter, organiser and public speaker making impacts in the blockchain industry. Maria will be telling us more about herself and her work in this interview with TechBullion.
Please tell us more about yourself, your background and what inspired you to venture into the PR and blockchain markets?
I have started my career as a journalist, I was writing for the media like GQ, Inc. magazine, Kommersant, etc. Then my friend moved to San Francisco and recommended me as the PR manager to one of the founders he met there. That was how my career in tech kick-started. 
Back in 2016 I started to attend crypto meetups in Moscow and even met Vitalik Buterin personally. That was how I got into crypto space.
After several years of working as an inhouse PR manager in blockchain startups I met my co-founder at Crypto Investment Summit in Los Angeles (organized every year by Tim Draper's fund) and we decided to open our own PR and communication agency – Interstellar Digital.
What is Interstellar Digital, what unique services do you provide and who are your services for?
Interstellar Digital is a PR and communications agency focusing on tech and web3 industries. We help companies to get the word out there, be featured in media, be tagged by influencers, host events, reach out to the other industry players, communicate with venture funds, etc. We also help projects with building communities in social media and on platforms like Discord.
Unlike many agencies, we are not focused on only one market. We can provide PR campaign for the international markets, in Latin America, Europe, Asia, CIS region, Middle East. We are in contact with many local media and influencers, so our PR campaigns come out in different languages.
We have worked with many crypto wallets, crypto exchanges, NFT projects, SaaS companies, marketplaces, VR projects and other tech companies.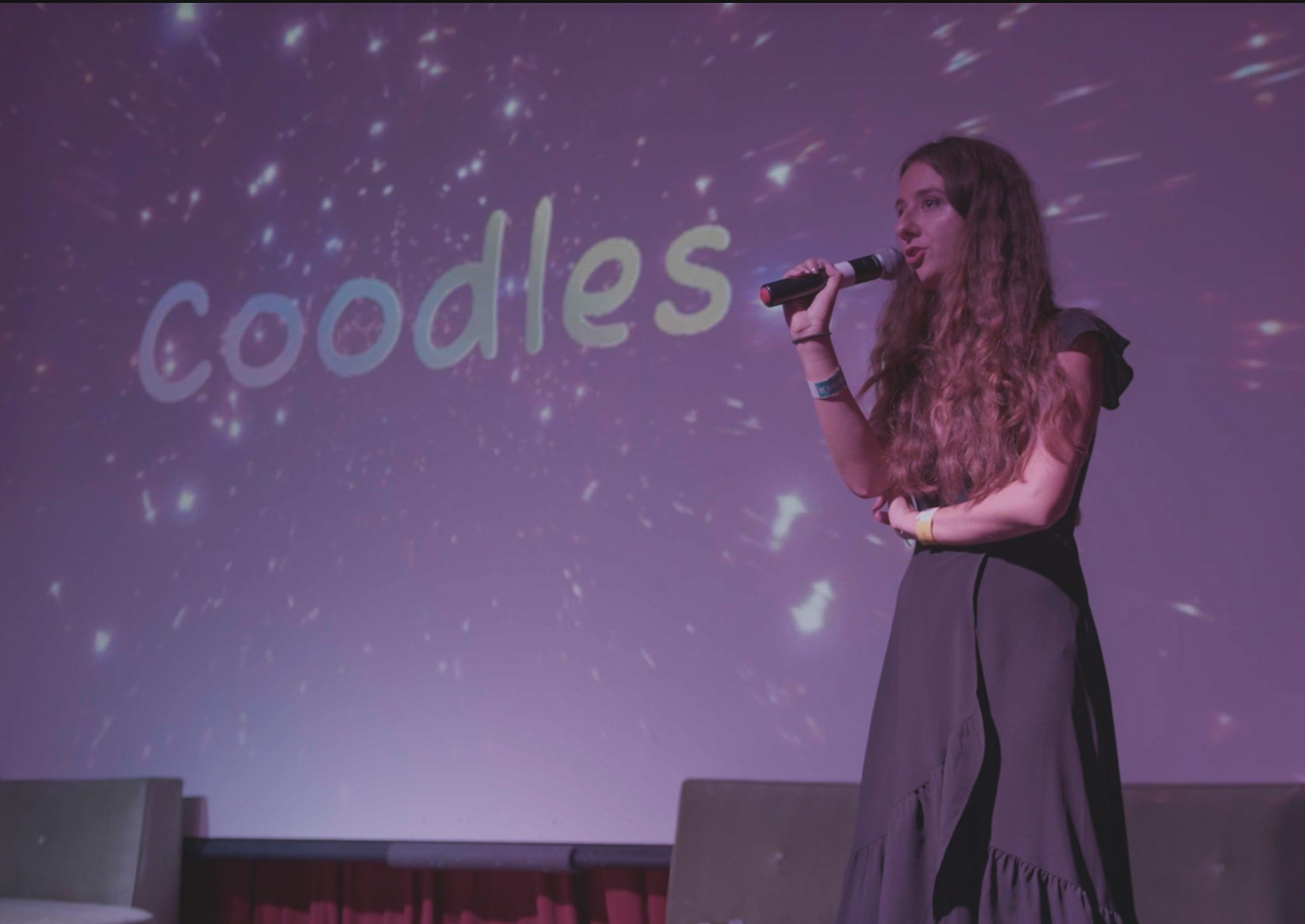 You are one of the most noticeable women in web3 and tech today, how did you get here, what makes you unique, any success stories to share with us?
Thank you, it is really flattering. I guess my strength is that I am deep into the topic. I know that Java and JavaScript are two different programming languages and Solidity is used mostly for Ethereum blockchain. I always try to be aware of the latest news in the blockchain industry. Probably that is why I get invited to speak at the events. And public speaking made me more or less recognizable.
My success stories, I guess, always have been the events I helped to organize. Back in 2017 I helped to organize Cryptospace.Moscow conference. At that time it was the biggest Eastern European crypto conference. More than 3,500 people came to the conference, 59 speakers from all over the world spoke in front of them. At the conference itself, I moderated the "Cryptotrading" section. Among speakers were Ted Lin, CGO at Binance (the largest crypto exchange), Eric Gu, CEO of Metaverse, co-founder of Bancor Guy Benartzi, Yoni Assia, the CEO of eToro exchange, etc. 
In Miami I helped to throw a party to AEXLAB (VR studio) for 1000 people during Art Basel. My friend's company Quantum Society had a private mansion party with the top industry leaders during The North American Bitcoin Conference. I helped to put that together too. I love to invite great people to the events to connect them, also see how new ideas sparkle and deals close.
The Web3, Metaverse, and NFT markets are the trends of the time. How involved are you in these markets, what is your advice for other women in Web3 and Tech?
I promote the projects in the space and also advise them. Advisory position is very honorable and I am glad that there are projects reaching out to me and asking to advise them.
My advice for women in web3: do not be afraid to express yourself, it is a very male-dominated industry but do not try to mimic men. If you want to dress-up nicely, do that. If you want to wear hoodies and sneakers – do that too. Do not assume that you deserve less respect just because you're not a big founder yet or you do not know the difference between proof of work and proof of stake chains. It all comes with the time, do not let the men make you doubt yourself.
Your expertise in promoting crypto and NFT projects cannot go unnoticed, what is your driving force in this aspect and what are the most exciting projects you worked on?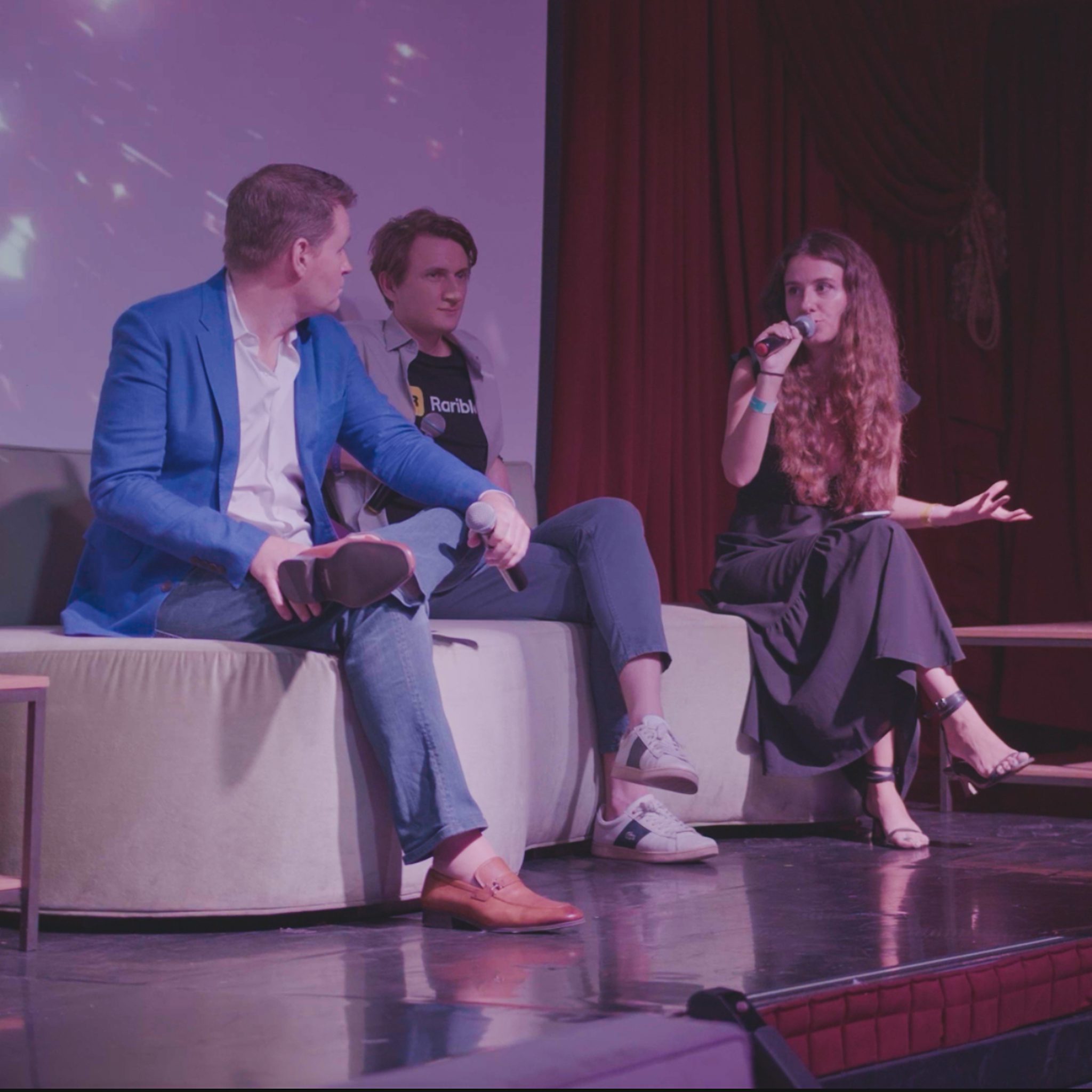 Thank you, that is flattering! I am always amazed by the fact of how blockchain technology can make things transparent, prove authenticity, and open opportunities to minor investors.
I really loved working with AEXLAB, it is a VR studio in Miami. They have the Vail World game, an online-multiplayer shooter for virtual reality focused on tactical gunplay and combat. They dropped NFTs last year – Vailiens, pets that would help you in game play (bring the bullets, etc). I think that is a revolutionary approach – before, gamers used to buy something (weapons, for example) that made them play better but it was valuable only inside of the game. With NFTs your new gaming tool truly belongs to you, you can even sell it on the secondary market like OpenSea.
We had a massive PR campaign in media like Cointelegraph, hosted a private dinner with top VCs like Pantera Capital and Borderless Capital, after helping them to promote a huge public event in Faena forum Miami. That was incredible.
I enjoyed working with Estonian crypto exchange STEX. Its founder was advicing the European Commission on digital assets framework, which was exciting.
Now I work to promote the first NFTs of famous French artist – Julien Durix. Julien Durix's physical art pieces now go for $15-100k. If you regret not buying his art early, now you can buy his NFTs. GENESIS is a digital art collection that is deployed on the Ethereum blockchain. It represents 3D brushes, (inspired by my original sculpture of the artist) with designs from the universe of Julien's works. He collaborated with a few famous people to launch this NFT collection, but I cannot tell much details yet.
You are also a public speaker and have been invited to speak in different crypto events since 2017, tell us more about some of the best events you spoke at?
I got invited to speak at the yacht party during Bitcoin2022 in Miami. We had a fireside chat with Rarible co-founder Alex Salnikov, it was great.
Also I spoke at the event I helped to put together, Crypto Gala. We had a panel discussion together with Eric LaPaglia, Miami NFT Week co-founder, Jeremy Gardner, Ausum VC founder and others. 
Another great experience was during Crypto Runway (Art Basel 2021). I was on the panel with Doodles NFT ($126M market cap even on the bear market!) founder Evan Keast and Rarible founder Alex Falin and other great people. Amazing experience.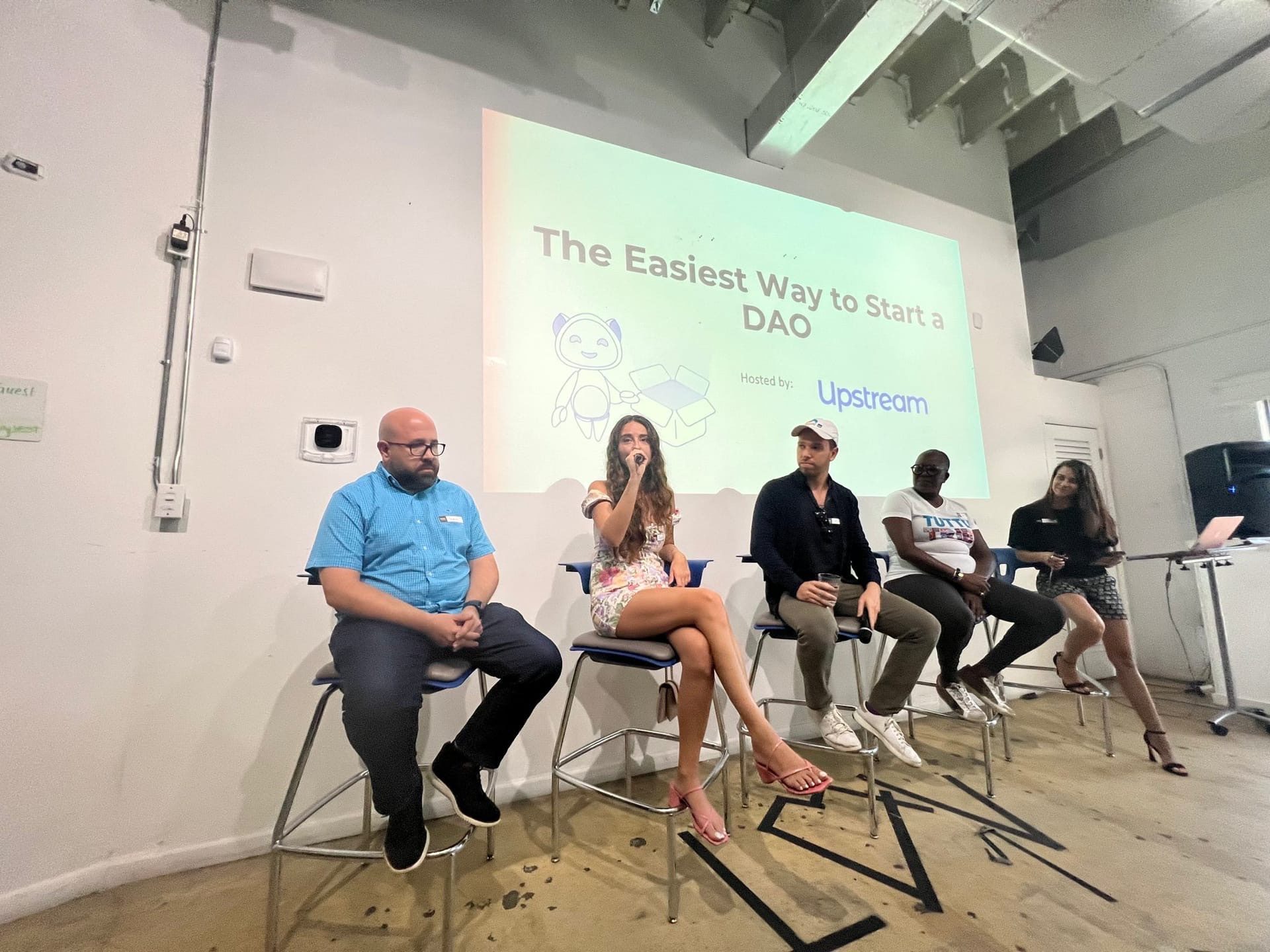 As a marketing expert for NFT and blockchain projects, what is your advice for anyone trying to venture into these markets?
I would say, learn as much as you can. Read the latest news, do not be ashamed to ask if you do not know something.
Also remember, that if you are in the market only for the rug pull, you will not only hurt your reputation and people around, you might end up being chased by the authorities. Only enter the market if you are aiming to create something valuable and innovative, think twice if your project actually needs blockchain and NFTs. 
The crypto market has even become more volatile these days, also affecting blockchain projects. Where do you see the future of the crypto, web3 and metaverse?
I believe that metaverses have a great future. Did you see "Ready Player One"? I think that movie reflects what is going to happen.

Also blockchain can be used for so many things: to track the vaccination, to prove authenticity (like with NFT art), etc. I think we have a bright future ahead of us and the bear market is just a stage.
Are you working on any new projects. Do you have more information for our readers today?
I am thinking of building my own project, but cannot share the details right now. Stay tuned!

You can visit our website interstellardigital.io, or reach me out at my personal social media
https://twitter.com/Anariel_ka
https://www.instagram.com/anarielka/
https://www.linkedin.com/in/maria-lobanova-01881447/
You can also follow social media of Interstellar Digital:
https://www.facebook.com/InterstellarDigitalPR
https://www.linkedin.com/company/70493746/