Wireless Management, LLC  is pleased to announce that the company is officially an authorized AT&T retailer. Its first store is now open for business on South Glebe Road in Arlington, Virginia. The store is set to be the first of many others to come to the Mid-Atlantic Market.
The company announced that they are ready to serve AT&T customers with regards to resolving any issues or needs that they might have. Wireless Management has a dedicated business team to assist businesses of all sizes to manage their wireless account strategically.
Wireless Management states that their experienced business team assists organizations of all sizes and manages fixed-line voice, data, and wireless services. "This allows you to simplify the management of your communication services with a focus on optimizing your service costs, centralizing your asset database for improved inventory management, enhancing services and vendor management, improving regulatory compliance, and ultimately helping you get more from your existing infrastructure."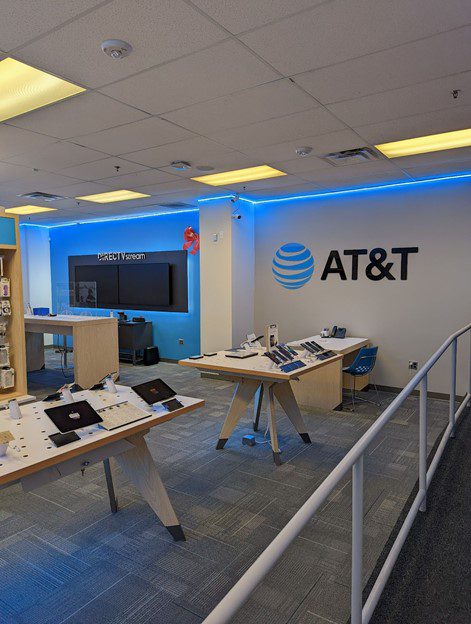 Wireless Management, strives to adhere to core values that have sustained a positive, transparent, and customer-centric culture. In the end, the company states that they find the greatest satisfaction in seeing their customers manage their mobile devices in the most efficient manner and at the lowest cost.
AT&T has a longstanding reputation for building relationships with IT departments and Operations at enterprises that retail connectivity solutions. Over the past few years, the relationships that they have created have aided the company to continue its growth within IoT businesses. The organization provides end-to-end solutions in IoT– varying from consulting to deployment as well as to post-deployment managed services.
According to the Frost and Sullivan, Global Cellular IoT Industry Excellence in Best Practices Company of the year, 2021 write up, the AT&T brand has "built a large developer community to build new IoT applications. The company leverages its large ecosystem of partners and developers to build solutions for its customers. In addition, AT&T is an integral part of other vendors' ecosystem of partners. The company has longstanding relationships with the largest cloud service providers and systems integrators across a wide range of vertical markets…Solutions such as AT&T's can not only help alleviate some of the stress for these supply chains but also digitally transform processes to enhance efficiency and enable the resumption of normal operations as countries emerge from the effects of the pandemic."
Whilst authorized retailers are not managed or owned by AT&T in any manner, Wireless Management is known for its high level of customer service and work ethic. The opening of the store is just the beginning of the company's plans to expand across the nation to deliver technological solutions. The public is invited to visit their new store, to experience world-class service and expert assistance, products, and services. 
Further details about the store can be found on the AT&T website and for those who wish to learn more about career opportunities with Wireless Management, LLC– there is a careers tab available that lists current job vacancies. 
About Wireless Management and AT&T 
Wireless Management, LLC is an exclusive AT&T Authorized Retailer that specializes in wireless as well as wired communication services. The company provides a full range of wireless devices which includes mobile phones, tablets, mobile broadband, wearable technology, accessories as well as product insurance. Other services include DirectTV, AT&T TV, AT&T-powered broadband services, and FIRSTNET service for first responders in the U.S. Led by experts in the telecommunications industry their goal is to connect leading technology to their customers, local agencies, as well as small to medium businesses.
AT&T is a well-known, international leader in the field of telecommunications, media, entertainment, and technology. AT&T Communications delivers entertainment and communications experiences to over 100 million U.S. consumers. This is achieved across mobile and broadband platforms. The company serves high-speed, secure connectivity as well as innovative solutions to approximately 3 million business customers. 
Wireless Management | AT&T Authorized Retailer
Hamza Moosvi
571-781-1121
United States
www.thewirelessmgt.com
www.att.com/stores/virginia/arlington/217820