Overall, 2019 was a good year for Bitcoin prices. While the cryptocurrency started the year slowly with low value, it finished it off great and entered the new decade with a bang. As you'd imagine, the recent Coronavirus outbreak negatively affected the price of Bitcoin.
The cryptocurrency suffered the biggest price drop in 7 years due to the outbreak.  As Coin Desk reports, the price plummeted 26% in just one day. The market cap went from $147 billion down to a mere $107 billion during that time. Since then, it went down even further, which caused a lot of concern.
Is this a make-or-break time for Bitcoin? Not really. You can't judge the success of a cryptocurrency by its current price. We judge it by completely different standards. Today, we're going to see what volatility means for Bitcoin and see whether it can ever become stable or not.
How Stable is Bitcoin Today?
Bitcoin's all-time volatility is around 3.5%, which may not sound like a lot at a first glance. However, when you dig a little deeper, you realize that compared to other currencies and assets. Most currencies in the world have volatility between 0.5% and 1%, while silver and gold have a volatility of around 1%.
As we mentioned in the opening paragraph, the current crisis is making Bitcoin fluctuate up and down in price on a daily basis. Bad news and big events like the one we're experiencing now hurt Bitcoin's price. However, you probably already knew that if you ever dabbled in cryptocurrency.
Even smaller, headline-grabbing events have negatively affected the price of Bitcoin. Back in 2014, for example, Mt. Gox bankruptcy shocked and scared away several early Bitcoin supporters and investors. They backed off further investments and the price of Bitcoin plunged.
Are things going to become better by the end of the year? There are many perspectives on the future of the crypto market. While most experts agree that the price of Bitcoin won't go significantly down this year, people can't seem to agree will it be worth $5,000, $10,000 or $100,000 by the end of the year.
Why is Bitcoin So Volatile?
Big news stories and large, history-altering events affect many things, so, surprisingly, they would have an effect on Bitcoin's price. However, that's not the only reason why Bitcoin is so volatile. Let's look at a few factors that have a large influence on Bitcoin's volatility.
1. Market Manipulation
While many people like to ignore this, the fact is, price manipulation happens often in the world of crypto. There's clear evidence of Bitcoin price manipulation happening in 2013 and again in 2017. It's clear that this sort of manipulation contributes to Bitcoin's volatility.
2. Tax Treatment
The IRS simply doesn't treat Bitcoin – or any other cryptocurrency, for that matter – as an accrual currency. Instead, they treat it as an asset for tax purposes. While the recognition of cryptocurrencies had a positive impact on Bitcoin volatility, but the decision to treat it as an asset didn't.
3. Lack of Investors
While many people are investing in Bitcoin, most are afraid to try it out. At the moment, Bitcoin has a market cap of $94.7 billion. That number can go down significantly if the virus outbreak isn't contained and the state of emergency continues for a few more months. And that makes people afraid to invest.
4. Buying on Credit
Many people look at Bitcoin as an investment. At one point, nearly 20% of Bitcoin purchases were made on credit. However, banks and lenders no longer there to help people. Most banks no longer allow their clients to purchase Bitcoin with credit cards.
Those are not the only reasons. There are dozens and dozens more, but those are the biggest and the ones worth talking about the most.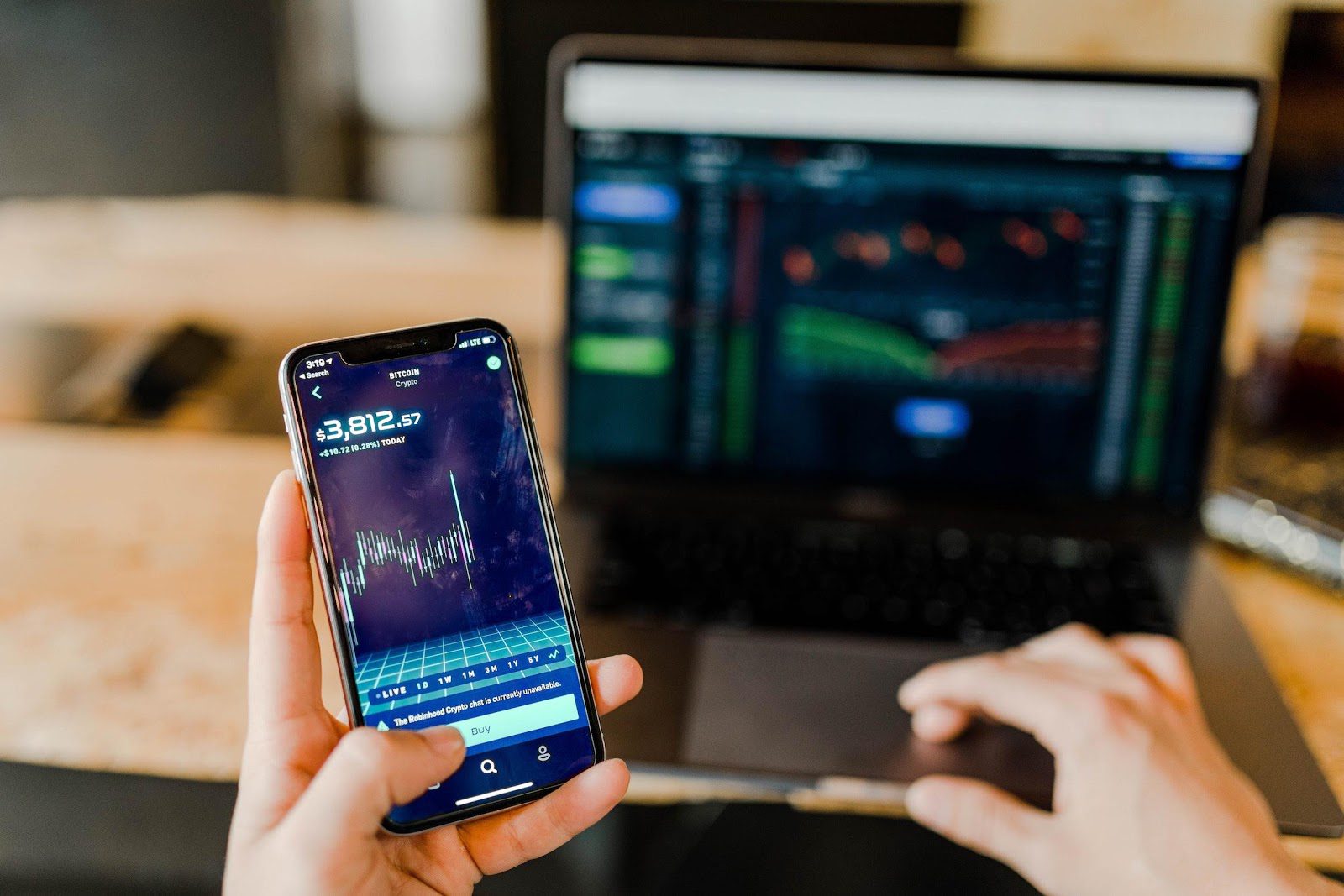 Can Bitcoin Become Stable?
What would make Bitcoin stable? Widespread use would definitely bring more stability to the crypto world. You have to remember that the technology is still in its infancy and the mainstream public still isn't aware of what can you do with crypto. But new tech advancements are making things better.
The average person can start using Bitcoin to make purchases and investments in a matter of minutes. Platforms like NordikCoin enable users to set up an account, purchase Bitcoins, and start using them with just a few clicks. By creating an account, you can mine for Bitcoin, trade it, or keep it in your wallet.
Cryptocurrencies have also gone global. Bitcoin is becoming more and more accepted over the world, especially in third-world countries, where traditional financial systems have seemingly failed. In Latin America and Africa, for instance, Bitcoin has become more popular than ever in recent years.
In these countries, cryptocurrencies such as Bitcoin have the biggest opportunity to enter the mainstream, become widely used, and gain liquidity. Bitcoin will see less price fluctuation if it manages to gain more liquidity in the next few years. Will this be achievable in the long run? It's hard to say.
Final Thoughts on Bitcoin Stability
You should keep in mind that Bitcoin isn't the only currency that experienced a price drop due to the recent events. Countries around the globe are struggling to protect their currencies. Last week, the US government artificially pumped up more than $1 trillion in the economy to prevent it from collapsing.
In turn, this kept the value of a dollar steady until the situation with the Coronavirus isn't solved. The price of Bitcoin is back at around $5,400. People expect it to stay hovering around that price. Even if the price goes down, this is nothing for Bitcoin.
Whatever happens to the price of Bitcoin, no one can artificially boost it. The price of Bitcoin is only supported by its demand. In this strange case, Bitcoin's volatility is what makes it consistent. 
We hope that you enjoyed our article and that you found it helpful. What do you think about Bitcoin's volatility? Will it ever disappear? Share your thoughts with the rest of us in the comment section below.