On Wednesday, March 9th, Bitcoin jumped nearly 10%, rallying to a high of $42,580 after Treasury Secretary Yellen accidentally leaked details of Biden's crypto policy. However, there had been reports of a divide between White House officials and Treasury Secretary Janet Yellen leading to delays in the policy rollout, BTC is giving back the majority of the gains and closing at around $39,150. But the BTC bulls still attempt to set a price floor. 
Bitcoin Bounced As Crypto Investors Appeared to Agree U.S. Executive Actions
According to the White House, U.S. President Joe Biden signed an executive order on March 9th requiring the government to assess the risks and benefits of creating a central bank digital dollar, as well as other cryptocurrency issues. The executive order is much less intrusive than the market feared, with it mainly directing the federal agencies and other key agencies to evaluate cryptocurrencies' role on "the future of money". It is worth noting that it instructs the Commerce Department to research how cryptocurrencies might help support US competition in the global economy. Overall, it seems that the U.S. government is taking an approach to accept and coexist with crypto, instead of stamping it out.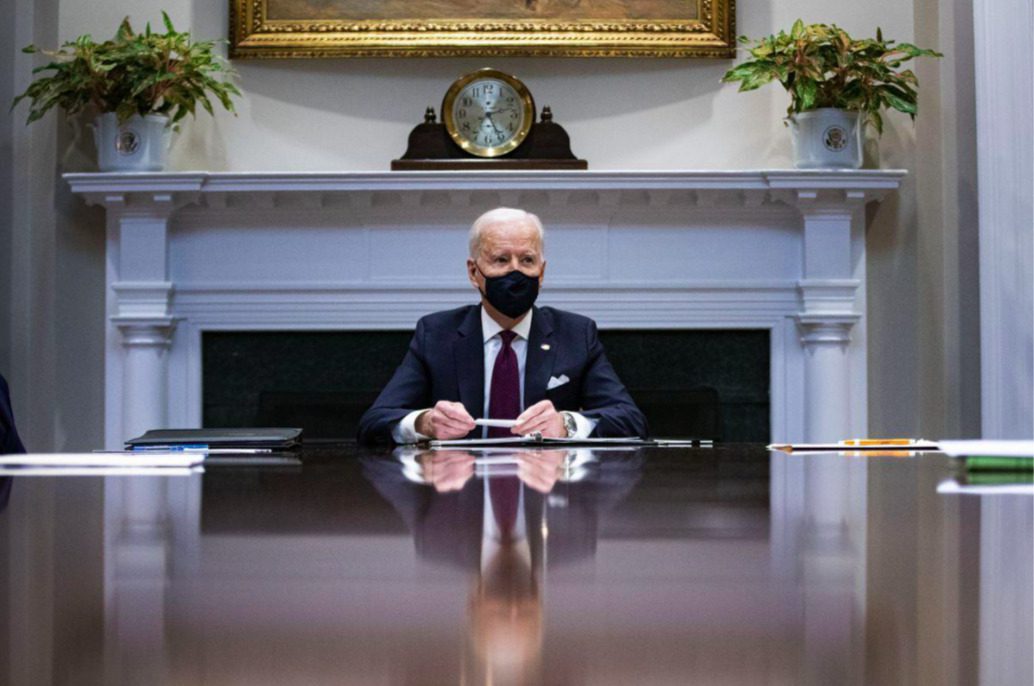 Long-Term Holders Not Selling BTC Yet
Despite the global macro and geopolitical stage continuing to create uncertainty in the market, long-term BTC holders are sitting tight and not selling their assets. From the BTC Percent of Supply chart on Glassnode, 61.72% of BTC which has been held for more than 1-year have not moved. This percentage of holding has been rising since the beginning of 2022 and has picked up pace as the Russia-Ukraine war breaks out, showing the Hodlers' strong belief on BTC price appreciation.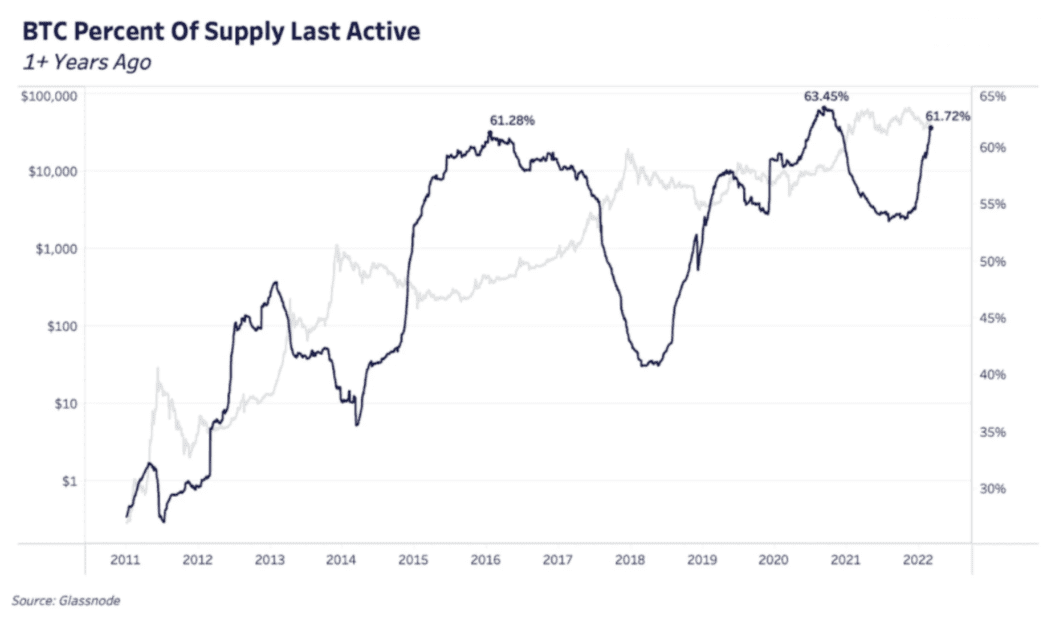 To conclude it, it's still too early to say, though, whether the federal government will fully embrace crypto, but Biden's signing executive orders on crypto somewhat indicates that he takes crypto as a serious part of the US economy and that it might even have some potential. And hodlers who play for the long haul (buy-and-hold) also support BTC price rising. 
How to Maximize Profits in BTC Market
For a BTC hodler, the long-term gains have been quite appealing, as if it soars above to its all-time high of $68,000. However, when it will happens is still unpredictable. 
So, how can we earn more BTC before the bull really comes?
Bexplus, a popular cryptocurrency futures exchange, launches an interest-bearing wallet program, allowing users to earn passive income by holding Bitcoin without any risks. Regardless of whether BTC's price is going up or down, you can enjoy up to 21% annualized interest. 
For example, suppose you store 10 BTC with an annualized interest rate of 21%, then your monthly revenue will be (10*21%/365*30)=0.173BTC. This is a good option for traders who prefer risk-free investment. 
For bold and advanced investors, Bexplus offers 100x leveraged crypto perpetual contracts trading which enables you to profit from the market volatility. Crypto perpetual contracts trading enables traders to buy/up or sell/down BTC according to the analysis and prediction on the market trend. As long as there is market volatility, there is opportunity to make profits. In addition, leverage helps traders increase buying power and profits without investing a large amount of money. 
For instance, you predict the BTC price will bounce back above $42,000, and open a 100 long position at $39,000. You will get the profit of ($42,000 – $39,000) * 100 BTC / $42,000 = 6.89 BTC. With only 1 BTC used as margin, you can enjoy the ROI of up to 689%. 
Join Bexplus now, you can enjoy 100% BTC bonus and Earn money with Top Crypto Traders
Bexplus is a leading crypto derivatives platform offering 100x leverage in BTC, ETH, ADA, DOGE, and XRP futures contracts. Headquartered in Hong Kong, Bexplus is trusted by over one million traders around the world, including the USA, Japan, Korea, and Iran. 
Interest-bearing Bitcoin wallet

with an annualized interest rate of up to 21%.

Demo account

with 10 BTC to practice trading without risks.

No KYC requirement, registration with Email within a few minutes.

7/24 hours 1V1 customer support available.

Fast withdrawal without any time limit, and no deposit fee.
To deposit BTC in the Bexplus account, you can earn a 100% BTC bonus, which can also be used to trade futures contracts. The more deposits, the more bonus you will get. You can get up to 10 BTC as a bonus!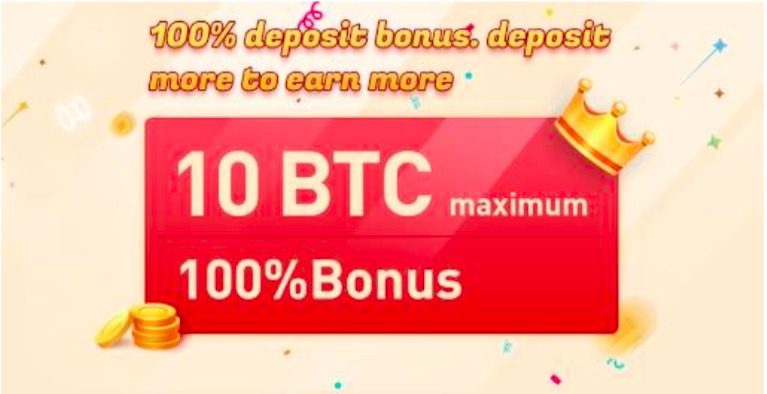 Get Higher Profitability with Copy Trading
Bexplus provides copy trading which means you can automatically copy other excellent traders' trading. When using copy trading, you still retain full control over managing your portfolio.You can stop the copy, pause it, and add or remove funds at any time. What's more, Copy trading in Bexplus is at no extra charge.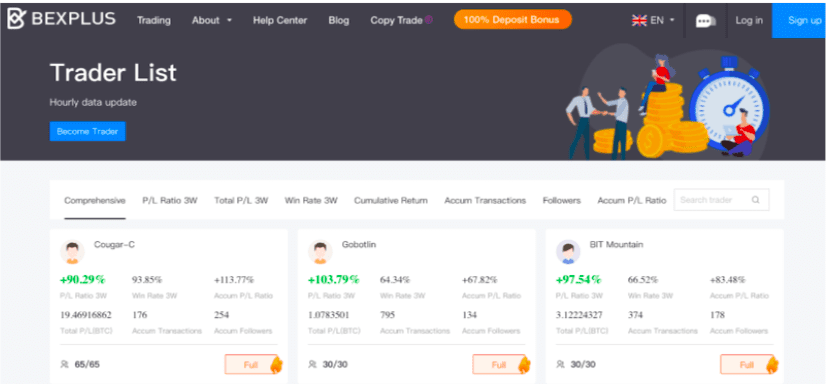 Click here to register to get your 100% deposit bonus.
Any other questions, you can join bexplus official discord or telegram, contact admin or 24-hour customer service for help.
Discord: discord.gg/Bexplusofficial
(↑↑↑where you can communicate with experienced traders or other traders and refer to the trading signals of traders who have long-term profitability in futures trading)
Telegram: t.me/Bexplusofficial