Managing your accounts using spreadsheets in the early phases of establishing your business may be sufficient. But as your business expands, you might discover yourself spending an excessive amount of time dealing with your company's finances and accounts.
You might be unsure if you should continue using your current methods or look for a new approach to managing your accounts. By the end of this blog, you should have a clearer picture of how you wish to move forward, however, if you are still unsure, you can consult the experts over at GGM Accountancy for more information.
Reasons You Should Switch to Accounting Software:
Company Growth
Spreadsheets may be a useful tool when you're just getting started, for example, when you're first developing a budget and planning your company's finances. However, as your operations grow, things can quickly get out of hand. Even basic activities like keeping track of bills or financial flow projections might be time-consuming and difficult when you have several spreadsheets to manage.
When it comes to managing your accounts, you'll probably have more than one person taking on the responsibility. Hiring an accountant or assigning a team member to perform tasks like recording new information, generating reports, and authorising payments might be necessary at some point. In such circumstances, accounting software's multiple device access and user restriction settings are useful.
Fast Access to Information
You'll discover that you're dealing with an increasing amount of company data over time. If you're just using spreadsheets to manage this information, making decisions may become difficult because you can't evaluate your company's financial position quickly.
That's because you won't be able to read information immediately; in order to get insights from your data, you'll need to be familiar with spreadsheet commands and formulae.
The numbers in your spreadsheets could be out of date by the time you generate reports, which may not represent an accurate financial picture of how your company is doing. When this happens, it might cause delays in how you make commercial judgments, such as determining the amount of stock you require or how to handle your cash flow.
Here's where accounting software comes into play: it offers a variety of tools and analytics so you can get detailed analyses of your profit, costs, cash flow, and other metrics. The most essential point is that should any problems arise with your accounting or company finances, you'll be able to pinpoint where the difficulties are and take rapid actions to correct them.
Spending Time on Manual Tasks
As a small company owner, you are responsible for many roles at your firm, juggling numerous duties and conflicting priorities is just part of the job. While basic administrative activities such as inventory management, financial processing, and billing clients are necessary, they can be time-consuming.
With accounting software, you'll be able to automate a lot of these operations. This allows you to spend more time developing your business rather than flipping through papers and spreadsheets.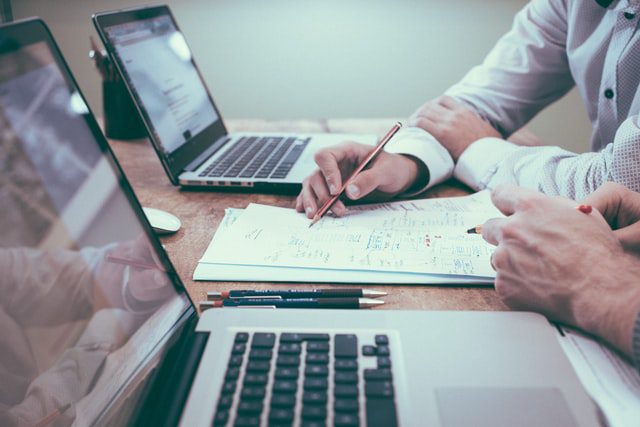 You're Experiencing Manual Errors
Given that nine out of ten spreadsheets contain mistakes, it's not surprising that the number of errors might quickly accumulate if you're mostly using spreadsheets.
Let's assume you're manually keying in all of your invoice data into a spreadsheet. You'll need to keep track of the date, invoice number, customer name and amount, as well as the time it takes to fill out each form. That is quite a lot of information to input; therefore there's room for error.
While it's inevitable that little errors will happen from time to time, these might have significant consequences for your company, such as incorrect representations or lost tax credits.
Switching to an Accounting Software
If you're in the situation outlined above, you may decide that making the shift to accounting software is now appropriate. Then you'll have to spend time researching factors like the program's key features, scalability and flexibility, level of support available, and budget.