The confusion over choosing NCERT books for Board preparation has prevailed for long. With so many reference books being taught for every subject, students often find themselves in a pool of confusion – Which book to entirely rely on during board preparation, Are NCERT books sufficient for Board examination, Should they only solve NCERT problems, and so on. 
After reaching out to the Subject experts and Board Toppers, we finally break down to you this series of complex questions. 
Firstly, NCERT books are your one-stop solution for Board Examination and they will also help you build concepts for other competitive examinations. The National Council of Educational Research and Training (NCERT) is a government institution with its main objective to develop quality textbooks for class I to XII students. Since CBSE has adopted NCERT textbooks for their school curriculum, it is pretty clear why NCERT Books need to be considered as the primary books for board exam preparation. 
Here are 5 benefits of choosing NCERT Books for Board Exam Preparation. 
CBSE Board Questions are Majorly Picked from NCERT Books
CBSE Board Questions are majorly picked up from NCERT Books. And the rest of the times, the NCERT Questions are picked up and twisted to be asked in Board exams. Hence if you are preparing for Board exam, NCERT Questions and NCERT Solutions become a key ingredient. Before jumping on  other reference books or your coaching DPPs, solve all the NCERT questions in and out. 
Here's one more important thing that the toppers have recommended – Snapsolve App to help you with all your NCERT Questions. With the use of Snapsolve App, you can instantly get detailed NCERT Solutions for all the subjects. All you have to do is click and upload the picture of your doubt and you will instantly get the step by step solution.
Now that you know the significance of NCERT Questions in your board exam preparation, check out the Snapsolve App and ace your exams.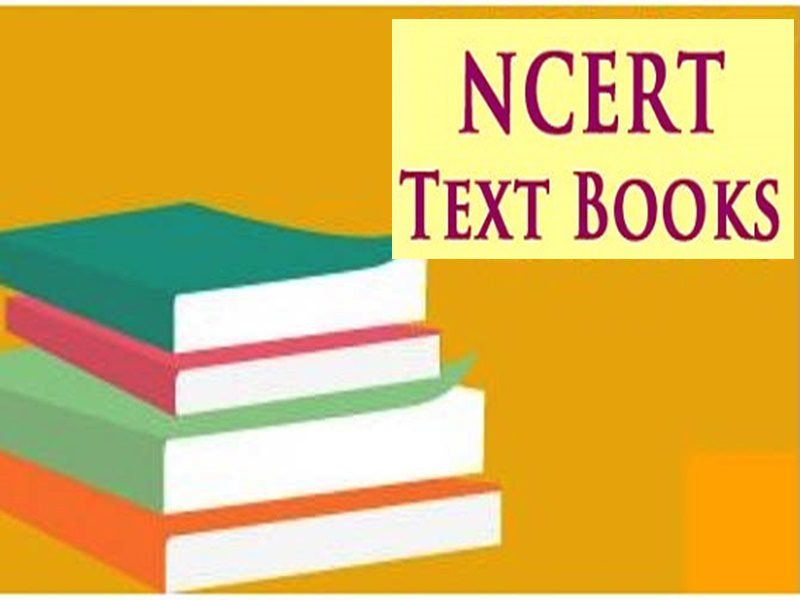 NCERT Books contain authentic information

 
All NCERT Books are prepared and compiled by a team of expert teachers and professors. The compilation process of every book is very extensive and has to pass through stringent editing at least twice before being published. Hence, you can easily trust the content of an NCERT textbook, especially over other reference books that are published by individual publications and might not contain the right information. 
NCERT Books are designed to build your Concepts

 
The flow of each topic is strategically laid out by experts to help students get to the root of every concept. Students are often inclined towards using other reference books because of the simple definitions they carry, or the way they wrap up a chapter in fewer pages. But if you are looking to build strong concepts and fundamental knowledge, which you shall require in cracking any exam, you should not skip the NCERT Books. 
The CBSE Board exam is not about mugging the answers, but the question is reframed such that students will not be able to score high without understanding the concept. NCERT books make it easy to lay the groundwork of grasping the concept, and once that is done, nothing can stop you from getting a good score.
CBSE Books Strictly Adheres to NCERT Curriculum

 
CBSE books are strictly designed as per the latest CBSE curriculum and guidelines; hence they cover every topic that may come in the board examination. If there is a change in the examination pattern, these changes will be reflected in the CBSE textbooks. While for other reference books, you can't guarantee if they are revised as per the latest changes or not, which might lead to a lot of misinformation. So, always rely on NCERT Books while preparing for CBSE Board Examination. 
CBSE Books are filled with Examples & Problems

 
NCERT Books are structured in a way that every topic ends with solved examples and then the chapter ends with a series of questions that test your knowledge of the particular chapter. So, by the end of each chapter, you get to practice a lot of different questions and strengthen your concepts. Before moving to other reference books, that might have higher level of questions, you should first complete the examples and problems that your CBSE Book is offering. 
Especially for the Class 10th and Class 12th Board exam aspirants, who might also be preparing for other competitive exams, first complete your preparation from NCERT Books and only then move in to other books. 
CBSE Books for Board Exams – Frequently Asked Questions (FAQs)

 
How to download NCERT Books?

 
There are a lot of websites promising you the latest NCERT Books PDFs, either you can go with them, or the best option would be to directly go to the official NCERT website and download the latest NCERT Book PDFs from there. 
How to get NCERT Solutions?

 
To get the correct answers with detailed solutions for NCERT Books, download the Snapsolve app (link) and get step by step solutions to all your Physics, Chemistry, Biology and Maths NCERT Questions. 
Should I study from reference books or NCERT Books for Board Examination?

 
If you have read the article, you must have been convinced as to why you should rely on NCERT Books for Board examination. If you intend to practice more, you can chose to solve the reference book as well, but first finish studying from the NCERT book. 
NCERT books are not just considered as best study materials for CBSE board exams, but they are also highly recommended for competitive examinations of the country, such as JEE mains, JEE advance, NEET, and many more. Any student looking to gain a good score and a promising career; prepare for the boards mainly using NCERT books.