Crypto token listing on the exchange is an important step for crypto project development. If it's a utility token, listing on a crypto exchange is even more important ‒ it's a matter of the coin's evolution and the strength of your project.
So, what can crypto listing do for your project?
⦁ When the coin gets listed, it gets more attention. More people trade this coin, improving its tokenomics. Also, a crypto listing is a great chance to get even more attention drafted to your project ‒ the more the crypto exchange does for your listing, the better.
⦁ With a token listing, you get a better awareness of your project and your crypto coin, potentially expanding your community.
⦁ Moreover, some exchanges offer additional services to promote your cryptocurrency ‒ different marketing technologies, market making, and even more.
So, where to start your new crypto exchange listing? First, you have to apply for a listing on a certain exchange. And even before that, you have to crowd-fund money from crypto investors. This is where you have to choose not only a crypto exchange where you want to list on, but an IEO or ICO launchpad as well. Let's see what your options are there.
What is the best way to enter a crypto exchange?
Actually, the listing is a long and a bit complicated process ‒ that doesn't mean, though, that you won't have the opportunity to list. More likely, you have to be ready and prepared for listing.
First things first, you need a team. It doesn't matter whether it's a big one or not. What matters the most is how well and efficiently you all work as a team. You can have a big team that has different departments (marketing, development, audit, and others), but if you can't work in sync all together, the listing will be a difficult process.
When you have a tightly knit team where everyone knows their responsibilities and everyone shares the same views on a project, it's really easier to reach an agreement for some important decisions like crypto listing on tier 1 crypto exchange.
Also, you have to have all the paperwork ready for review. This can be tricky, as not every exchange is liberal in terms of the application process. The most convenient exchange in terms of listing application is P2B ‒ all you have to do is send a request, and then the manager will contact you in the most convenient messenger to discuss every detail. This crypto exchange offers a lot of opportunities both for crypto traders and crypto projects ‒ finding your target audience won't be a problem as the exchange has a very loyal community.
But first, you have to raise some funds for your project as well as attract more investors. You can do it through either of two of the most popular crowdfunding options: ICO and IEO.
Choosing between ICO and IEO
ICO was there first. Launched in 2017, this kind of coin offering was taking its space on the project's website without any ties with any crypto exchange whatsoever. Unfortunately, not every project was that successful ‒ many investors didn't get any guarantee for success and eventually, lost their money.
This is when IEO entered the game. IEO, unlike ICO, always takes place on a certain third-party launchpad, in most cases the one that belongs to a certain crypto exchange platform. Basically, IEO became the better version of the ICO with improved security both for investors and crypto projects' teams.
Also, IEO means better legal protection of the crypto project as the platform's team takes the responsibility for security. With that in mind, IEOs also guarantee investors the safety of their investments ‒ every project admitted by the platform gets a few checks to determine whether it's a promising project or not.
Explore the P2B launchpad
The P2B launchpad offers a wide range of services both for IEO crowd funding and crypto listings. The application process is easy ‒ you can choose any convenient way to contact the P2B team and discuss the opportunities.
So, what can the P2B launchpad offer you?
⦁ Launchpad services. The P2B platform has a tightly knit crypto community that is invested in learning more about new crypto listings and promising crypto projects. Apart from scoring good funding for your project, you will also find a lot of investors who are interested in it.
⦁ A good promotion. Apart from promoting your IEO within the community, P2B offers multiple marketing channels to promote your crypto project. Influencer marketing, PR, social media marketing, and more ‒ you can attract more investments and gain better visibility for your project through these services as well.
⦁ External IEO community promotion. Sure, the local crypto community is powerful, but the external one is also important. The more people know about you, the better. This is why P2B promotes your crypto coin not only to the local exchange community but to external users as well.
⦁ Your perfect integration into the crypto market. With P2B launchpad services, your token can get better visibility and better chances to get listed on big platforms.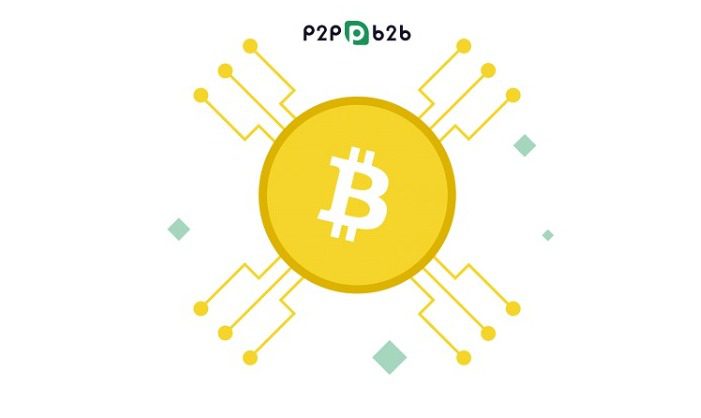 And as for the listing process, P2B offers you a unique team of specialists who will prepare your crypto coin for listing. From project audits to market-making services, P2B is there for you.
You can apply for a listing on P2B. This is the best way to get your DeFi or any other blockchain project from just an idea to a profitable crypto ecosystem.
Copy textCopy HTMLDownload images.