You have had your website developed and are sure that everything goes smoothly with it in the search engines. Then, suddenly, you discover that Google needs to index your site, and your potential users and customers cannot find it on the Net. This is a familiar situation to many businesses. 
The problem is in the specific issues your website may have, such as mobile-friendliness or good SEO. However, there may also be several problems you need to solve to make your website visible on Google again. Let's discuss the most dramatic of them here.
A Domain Name Is Missing
Do you have a domain name? If you are ready to answer 'yes' to this question, check what URL you use for the content and how correctly it is set up on WordPress. For example, your website's URL should start with 'https://…" Even if someone types your URL instead of the domain name, it should lead them to your site. It would be best to consider whether your IP address is configured correctly. 
Also, your IP address redirection may need to be configured correctly. For example, add 301 redirects from www-versions. Keep that in mind if you want to be visible and competitive on Google.
Too Complex Coding Language
Google may experience indexing and crawling issues if the coding language of your site is too complicated. It does not matter what language strictly you have used. It can be either old or brand-new, but the visibility decreases if the settings are initially incorrect. You must conduct the site audit to detect technical issues, including inappropriate language use.
Lack of Mobile Friendliness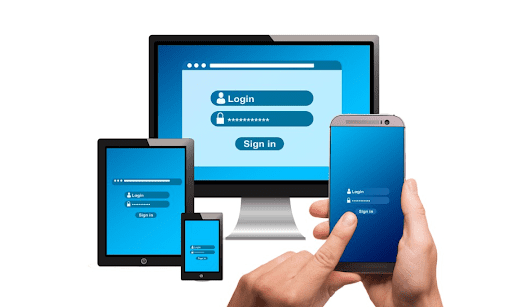 Google will index your website only if it is mobile-friendly. Mobile-First indexing has recently been introduced, so despite the high-quality content, you will only get appropriate indexing if it is optimized for smartphones or tablets. Mobile optimization is not complicated at all. You will need to add extra features like fluid grids or CSS Media Queries. The first thing to do to detect this problem is to run your website via Google's testing tool for mobile friendliness. If it does not show a 'passed reading,' ask your developer to make some necessary changes.
Slow Loading
If it loads slowly, Google will never show your site in the top results. Many factors affect the loading speed. They may involve overloading pages with content or utilizing an outdated server with limited resources. You should check the loading speed immediately when you notice a problem by using Google Page Speed Insights or other online tools. Try to reduce the payload size, minimize the connections, and leverage browser caching. Ask your developer about other ways to increase speed because it is vitally important.
Poor User Experience
Good SEO implies user-friendliness and an engaging layout. If the site is invisible and unavailable for users when trying to find the information they need, they will feel frustrated and never make another attempt to look for it. 
Users may also spend much time on your site because of confusing navigation or get distracted by many additional features. If one page features only one product with lengthy descriptions, it can also be why Google does not want to rank your site well. All the keywords should be appropriate, and the link should lead to other relevant articles on the topic rather than something different or unimportant. 
Google ranks those articles, blogs, and sites loved and shared much better. Linking back to other product pages may also be an issue. All the products highlighted on the category page should be represented in product categories so that users can easily find and purchase them. 
No High-Quality Content
Modern Google algorithms do not rank well those sites whose content contains fewer than 1,000 words. The content should be well-written and consistent. If the quality of the content on your site is lower than that of your competitors, Google will rank your competitors higher. Everything represented on the site should be informative and helpful. The content should answer the users' questions, give additional information, discuss different points of view in your niche, or represent the products and services from various aspects. Thin pages with small amounts of content (like 100 words or fewer) which is not well-structured or unique will also get poor rankings. 
Other Causes of Poor Ranking and Indexing
The issues described above may impact your site's indexing and ranking by Google. Nevertheless, there are some others that you should not ignore. They include:
redirect loops;

plugins that can block Googlebot from viewing and crawling your website;

using JavaScript that is doing shady things;

missing domain properties on

Google Search Console

setting meta tags to no-index or no-follow modes;

lack of the site map;

previous penalties for some violations that haven't been cleaned up.
One more complex issue may prevent your site from being indexed by Google. It is poor technical SEO.
Terrible Technical SEO Is a Huge Problem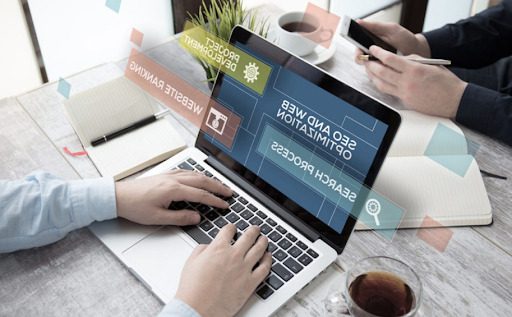 Never purchase technical SEO from free online platforms like Fiverr.com. It is not unique and appropriate. In addition, several common problems may result from poor technical SEO. They are the following:
Lack of representation in Core Web Vitals numbers. Use a comprehensive technical audit to detect this issue and ask your developer to solve it.

Nasty crawling and indexing issues. Identify them as soon as possible and check whether all the settings on the site's platform provide Google access.

The robots.txt blocks the critical files from crawlers. You should use professional help to identify and solve this problem.
In addition, you should always be consistent in monitoring your site's performance on Google so as not to miss the critical issues that may appear in indexing and ranking. The faster you solve them, the better your site will perform online and the more revenue you will get from it.
Final Thoughts
Identifying possible website indexing issues may be challenging, but all the time and effort spent on it are worth the results you can get if you solve all the problems. You must always track and maintain your site's performance to detect any issues on time. Never forget to optimize all the pages for relevant keywords and links. You will get better outcomes from constant improvements and updates to your platform since Google will crawl, index, and rank it appropriately.