When you operate a business, you should know what can make or break your business. In this digital economy, no company can survive without a strong online presence. On the other hand, operating online comes with challenges like data breaches and other security threats. To improve the performance of your business, it is a good idea to have a great IT service on hand 24/7. Read on to learn why good IT support is so valuable for your business. 
Data Management
No matter what kind of business you operate, you'll need to manage data and storage. Businesses usually handle sensitive data like financial statements, employees' salaries, policies and procedures, and HR details. IT support is crucial because it offers an effective solution to your data storage and management needs. When you outsource IT services, if you choose the correct firm, you can rest easy because a professional IT support company will manage critical IT services on your behalf. This will help you to keep your focus on your core business when you have access to ongoing IT management services. 
Data Protection
Another reason for using an IT support team is that they'll provide ongoing network security services for your organization. According to technicians at Ascendant Technologies, managed security services ensure your business complies with regulations. IT support also provides network security monitoring, email filtering, network access control, and disaster recovery, and offers a backup system for critical business data. Managed IT services help protect your business against data breaches and other cyber security risks like viruses. 
Problem Solving
The good thing about dealing with a professional IT services team is that they have experience dealing with software and applications with enhanced problem-solving. You can use the quality data provided by IT services to solve problems and develop an effective business strategy. If you don't know how to handle issues, the IT support team will handle the task on your behalf and deliver skilled solutions. 
Seamless Communication
No business can function without communication, and this is where IT services again come in handy. An experienced support team helps configure your technologies and systems to enhance seamless communication between employees, clients, and stakeholders. They can configure diverse communication channels such as the organization's email servers, video conferencing, and email marketing software. 
IT support teams provide monitoring services to track your business activities and control other tasks. This will help you save time and money. IT support services are affordable since the providers usually charge reasonable monthly fees. 
Customer Support
Customer support is another critical component of your business and one which can determine your success or failure. The good thing about IT support services is that they provide your customers and online visitors with the necessary assistance 24/7 to improve their shopping experience. They use different channels to connect with your customers like email, phone, social media, and other online platforms.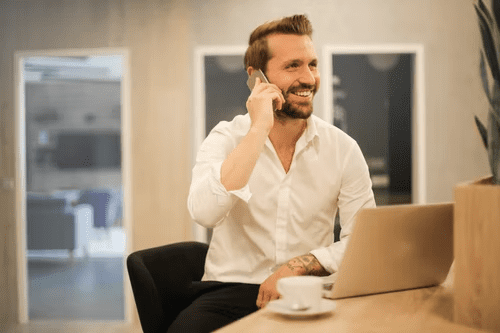 If you are concerned about improving the operations of your business, enlist the services of IT support to handle different IT-related functions of your business. They provide security services which give you peace of mind. However, remember to protect your brick-and-mortar business to prevent theft.