The development of the daily office activities requires the use of different technological tools that help to carry out the work more efficiently. There are devices that are indispensable today and that could hardly be dispensed with, such is the case of computers. Although computers have found their place within companies, there are also devices that are very useful and that can bring many benefits in daily office activities. One of them is scanner.
Today, office work is not possible without a scanner
The scanner is a tool whose function is to copy physical documents to a digital format. It is of great help for the development of administrative activities, as well as being ideal for process automation issues through the digitization of documents.
Acquiring a scanner to support your daily office activities is a good investment, however, sometimes it is difficult to make the decision because you do not have the necessary resources to make an investment of this type or it is not possible to project the actual use that will be will hit the device.
First of all, it is important to clarify that there is currently a wide range of possibilities when purchasing a scanner, so before making a purchase you have to investigate what options exist and which one is adapted to the your needs.
For example, if you are working in the field collecting information, perhaps the most advisable thing for you would be to acquire a portable scanner so that you can digitize your documents anywhere you are to speed up your work. There are many scanner options on the market but computers with a scanner would be a good trend.
Computer with a CZUR Shine Ultra for high efficiency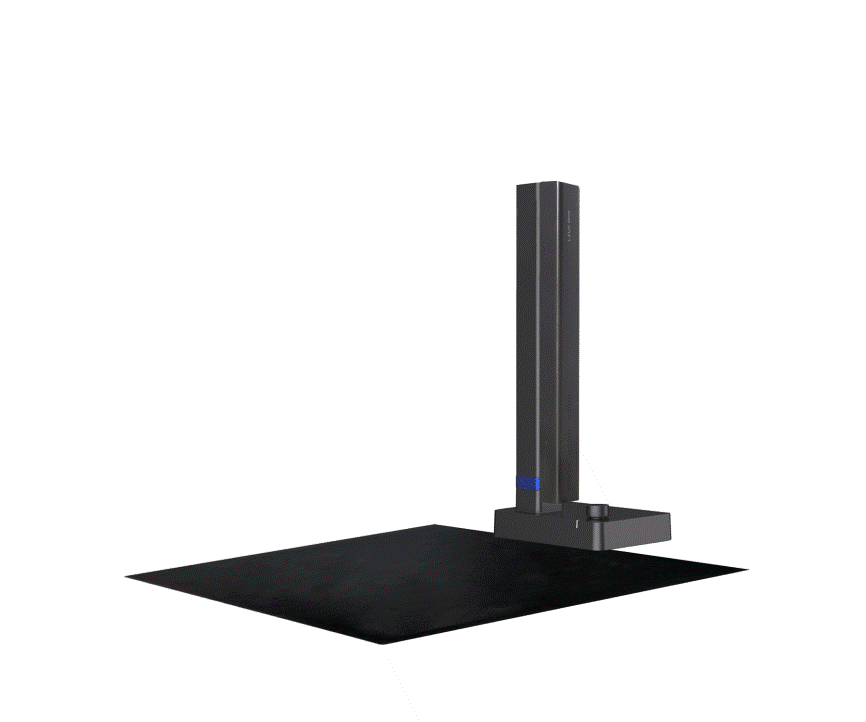 A computer equipped with a scanner can increase your work efficiency. You can search for any physical document you need and then scan it. Scans can be directly saved on your computer in digital format. Then you can directly edit it according to your needs. 
We will introduce you, a book scanner that can be connected to your computer/laptop via a USB cable. Thus you do not need to charge the device periodically. The scanner is CZUR Shine Ultra! For us, it's the best scanner on the market.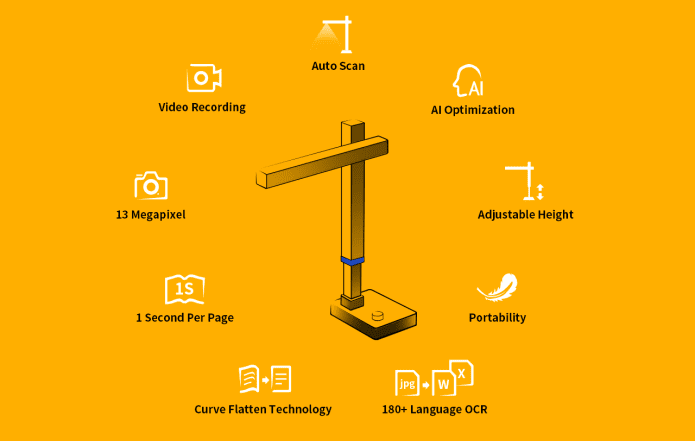 It can scan the largest A3 range, and the resolution is up to 340dpi.
The first introduced CZUR Shine Ultra looks like a book lamp, but it is actually a portable scanner. Weighing only 1 kg, you can take the scanner anywhere. Built-in 13 million pixel lens and fill light, as long as you connect to a computer through a USB cable, and then install a special program on the computer, you can use the smart scanner. 
CZUR Shine Ultra can be used to scan general documents and certificates. The most attractive is that it supports the patented curve flattening technology, which can scan the inner pages of the book with a little curvature. The actual scanning speed is extremely fast, the text is clear, and the inner page is only slightly deformed.
The base is equipped with buttons to switch the fill light and adjust the brightness. After scanning, you can post-make files directly in the program, which is very convenient.
If you want to scan the book better, you can use your finger to gently flatten the book, and the program will automatically cut the finger into the mirror. At the same time, the portable scanner comes with a small accessory with a foot pedal, which allows you to start scanning as soon as you step on it. There is no need to straighten the book and control the computer program at the same time.
Different scanning settings can be selected in the program, such as black and white, color mode, flat paper, curved books, etc., and post-production can also be performed, including rotation, cropping, and contrast adjustment. 
The scanner is supported by OCR technology which allows it to transfer scanned pages into files that you can edit right away. Not only that because Shine Ultra also supports more than 180 languages. That means you can scan almost any physical document you can find around the world.
The patented curve flattening technology, OCR technology, a foot pedal, and its compact size make it easier for you to improve your work efficiency.
With powerful AI preprocessing, CZUR Shine Ultra can significantly improve the accuracy of text recognition. The scanner, which is the ultimate in improving efficiency, can be output in batches in Word, Excel, PDF, and double-layer PDF. The tool makes complex documents easy to scan.
Summary
Today, document digitization is a necessity for modern office work. Many jobs involving documents would be impossible without the presence of a scanner. Computers equipped with a scanner are a trend in the future. With CZUR Shine Ultra, you can accommodate every