In the age of the internet, it is more important than ever for businesses to have a strong online presence. This means having a website and maintaining a blog. A blog is an excellent way to communicate with customers and show them what your company is all about. In this blog post, we will discuss the benefits of having a blog in 2022 and explain why companies need one as well as how they can get affordable high-quality blog posts for their website.
What is a Company Blog?
Company blogs are typically sections of a company's website where the business can post articles about topics related to the company's industry. These articles usually provide some sort of valuable information or insights and are meant to educate or entertain readers. These days, potential and existing customers alike often turn to company blogs to learn more about a business before making a purchase. This is why it is so important for businesses to have a well-crafted and engaging blog.
7 Reasons Companies Need a Blog in 2022
If you are a business owner that is still on the fence about starting a blog, here are seven reasons why you should consider it in 2022:
Reason #1: You Will Rank Higher in Search Engines
It is a proven fact that consumers appreciate getting to know the people behind the business before they make a purchase. A blog is an excellent way to show potential customers that there are real people running the company and that you are knowledgeable about your industry. When you blog, you have the opportunity to use keywords that will help your website rank higher in search engines. This will result in more traffic to your site and, ultimately, more sales.
Reason #2: You Can Showcase Your Expertise
When you write blog posts, you have the chance to show potential customers that you know what you're talking about. This is a great way to build trust with potential customers and establish yourself as an expert in your industry. If you can provide valuable information and insights through your blog, readers will be more likely to do business with you in the future.
Reason #3: You Can Increase Your Website's Traffic
One of the main goals of having a website is to increase traffic and, ultimately, generate more sales. A blog can help you achieve this goal by providing another avenue for potential customers to find your site. If you write engaging and informative blog posts, readers will be more likely to visit your site again in the future.
Reason #4: You Can Build Relationships with Customers
When you maintain a blog, you have the opportunity to build relationships with potential and existing customers. This is because blogging allows you to connect with readers on a personal level. When you take the time to respond to comments and answer questions, readers will appreciate it and be more likely to do business with you in the future.
Reason #5: You Can Generate Leads
A blog is also a great way to generate leads. This is because you can include calls-to-action (CTAs) in your blog posts that encourage readers to sign up for your email list or request a free consultation. By providing valuable content and giving readers the opportunity to take action, you can generate leads that will eventually turn into sales.
Reason #6: You Will Stay Competitive
A quick Google search will likely show you that your competitors have a blog. This is because having a blog has become an essential part of doing business online. If you don't have a blog, you will be at a disadvantage when competing for customers. By adding and maintaining an active blog section on your company's website, you are able to stay competitive and attract more customers.
Reason #7: It Keeps Your Website Active
Many businesses build a website, get their information put up then never touch it again. Your website is like a plant – if you don't water it and give it attention, it will eventually die. A blog helps keep your website active and relevant because you are regularly adding new content. This is important because potential customers are more likely to visit an active site than one that hasn't been updated in months or even years. Plus, they will often rely on your blog section to see if you are still in business.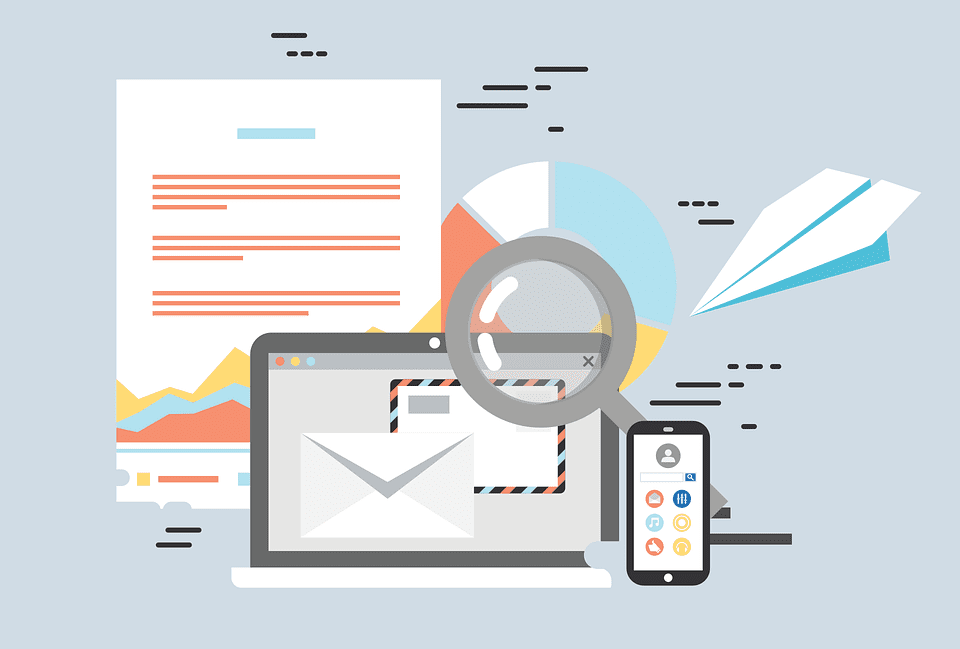 How Can Companies Get Affordable High-Quality Blog Content?
At this point, you likely understand the importance of having a blog and the benefits it can bring to your company. But you may be wondering how you can get started with blogging or how to produce high-quality content that will help you achieve your business goals.
Luckily, there are a few options available to companies who want to get started with blogging but don't have the time or resources to do it themselves. One option is to hire a freelance writer who specializes in creating blog content. This is a great option if you need occasional help with your blog or if you want to outsource all of your content creation.
Another option is to use a content marketing agency like Writly that offers affordable blog writing services. This is a good choice for companies who want to generate regular blog content but don't have the in-house resources to do it themselves.
Alternatively, if you or someone inside your business has the time and ability to write blog posts, you can do it yourself. However, keep in mind that it is important to produce high-quality content that will help you achieve your desired results. This may not be possible for everyone, which is why it's important to consider your options and choose the best solution for your company.
Final Thoughts
No matter what route you decide to take, remember that having a blog can be extremely beneficial for your business. By taking advantage of the benefits listed above, you can position your company for success in the years to come. So, what are you waiting for? Start planning your company's blogging strategy today!